Strange, weird, and eccentric bread stories for September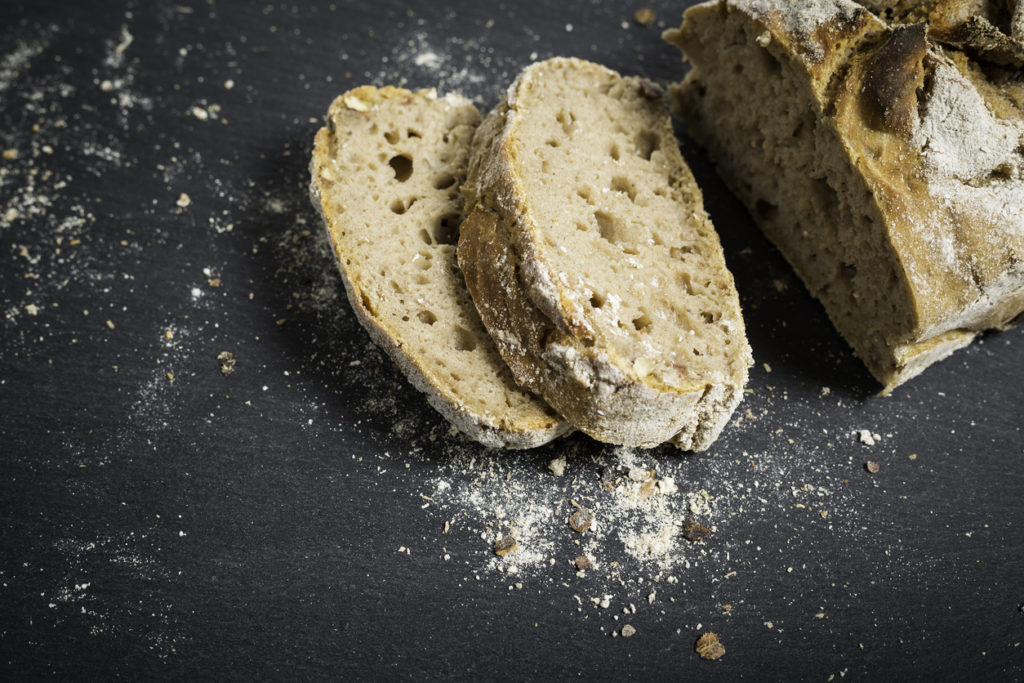 There's a new trend over the Atlantic for shops within shops. One Aussie baker reveals how he creates the stunning patterns on top of his gorgeous loaves, and thrills thousands. M&S are joining a fast-growing number of businesses doing great things to cut food waste. An exciting piece of research has delved deep into the most popular name for a classic British sandwich, the chip butty. And Greggs has taken a body-blow thanks to the virus. Here's the latest news, from us to you.
Shoes for sale in a grocery store? Why the heck not!
If you ever visited Eire in the 1980s and marvelled at all the little the shops within shops – a baker selling beer out the back, a boutique selling baked goods – this piece of news will bring back memories. Now, in the USA, you can go grocery shopping, try on shoes while you're at it, then order them online.
The Mid-Western US supermarket group Hy-Vee is going to allow DSW shoe outlets into six of its Minnesota grocery shops, the latest in a growing trend for eccentric combinations of shops within shops. The idea is to give people 'easy access' to consumer goods. Hy-Vee has already experimented with the clothing brands F&F and Joe Fresh, and in 2019 the US brand Kohl's did a similar thing, partnering with Aldi.
So how do bakers make those stunning patterns on top of loaves?
If that's a question you've found yourself asking, here's the answer. One Aussie artisan baker has shared his creative secrets on video, revealing his method of making beautiful, complex patterns on top of loaves.
Clifford Luu, from Sydney, apparently uses sewing cotton and a razor blade to score gorgeous patterns into the raw dough, making extraordinary geometric shapes. It works because when you bake scored bread, it expands to showcase the design. Cliff's cool patterns are more than pretty faces, though. They actually play a role in controlling the direction the bread expands in the oven.
Luu's Instagram post has gathered a large fan base, and they describe Clifford's work in glowing terms: 'beautiful', 'stunning' and 'satisfying to watch'. If you'd like to see the video for yourself, you can watch it at https://www.instagram.com/cakesbycliff/
M&S plans to transform unsold bread into garlic bread
Marks & Spencer's new food waste initiative is set to transform unsold bread into garlic bread, which will be sold at 200 UK M&S Food stores. The baguettes and boules loaves would usually be binned, but now they're being crammed with garlic butter and their shelf life is being extended by 30 days.
A successful trial has taken place and now the initiative is being rolled out across 200 stores. It's a great way to give perfectly good food a longer shelf life and cut food waste. The chain will also be 100% recycled packaging for its old-new garlic bread, taking another useful step towards the goal to make all M&S packaging 'widely recycled' by the year 2022.
What do you call your chip buttie?
There are numerous names for that leftover hunk of bread you end up with, including 'heel'. As it turns out, there are also many names for the humble chip buttie, a stodgy treat that we Brits have held close to our hearts dear for many a decade. So what is a chip sandwich called around the nation?
Chip cob is a good one, and chip barm is popular. Chip roll and chip butty are well-known and widely-used names. But according to a survey by the Foodhub app, 'chip butty' is the hands-down winner. Chip roll comes second, and third most popular is chip sandwich. 5.75% of people chose the term 'chip bap' and just under 5% picked chip barm. Chip cob came in at just 4%, and the survey also uncovered a few thrilling regional biases. We can barely contain our excitement.
Potential post-furlough redundancies at Greggs
The UK's Covid furlough scheme ends on 31st October, leaving the national bakery chain Greggs in difficulty. The high street giant has kicked off 'consultations with staff' about redundancies, but hasn't yet confirmed how many jobs are at risk. They'll be doing everything they can to protect jobs, planning changes to keep the business watertight as the Covid virus's impact rumbles on and demand continues to fluctuate.
Great artisan bread samples – Free to your doorstep
As more foodservice businesses take their first steps into the new post-lockdown world, we're busy helping them enjoy our marvellous artisan breads, sometimes for the first time. If you'd like a generous free sample box sent direct to your doorstep, just ask. We'll be delighted to oblige.