Calorie cutting, repurposing used grain, Sardinian shepherd bread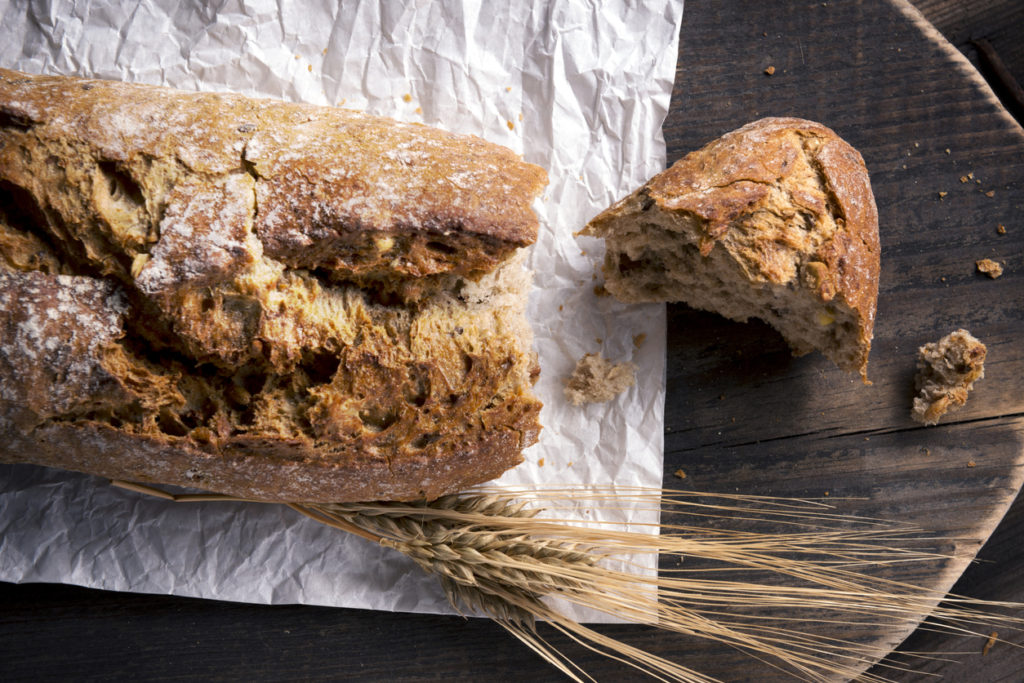 It's wonderful to see so many of our foodservice clients back in operation, surviving and even thriving despite the Covid-19 crisis. And there's lots of interesting news from the amazing world of artisan breads, too. Here are some of our favourite bread stories for early September 2020.
Government demand for calorie cuts
Restaurants have been asked to voluntarily reduce the calories in foods like pizzas, fries, and garlic breads by as much as 20% to help deal with obesity. It's important because being overweight puts us at greater risk of suffering from a serious or even deadly bout of Covid-19, as Boris Johnson discovered for himself earlier this year.
The nation's public health body has created targets that differ between cafes, restaurants, takeaways, and supermarkets. Health groups have criticized the move because it isn't mandatory. They say groceries should cut the calories in their ready meals, fries, and garlic bread by 10%, a number that rises to 20% for pizza.
Public Health England says being overweight increases our risk of dying from the virus. While 'morbidly obese' people make up just 2.9% of the population, just short of 8% of all critical cases in intensive care are people who are morbidly obese.
Apparently restaurants, cafes, and takeaways have stricter targets because people tend to eat around 200 calories a day more when eating there, compared to store-bought food. Some restaurant and takeaway pizzas contain as many as a thousand more calories than those in the shops.
Beer to bread – All change!
We've already reported on waste bread being turned into beer. Now it's a case of all-change as one business, NETZRO, is repurposing the grain used to make beer into flour that can be used to bake bread and other goodies.
It's important because, on average, a small craft brewery creates a massive two tons of 'spent grain' a week, a sort of sticky porridge made from barley, wheat, oats, and rye. It can be fed to farm animals or biodegraded, but most of it goes to landfill, a terrible waste which also leads to more emissions of methane, one of the worst greenhouse gases of all.
Spent grain contains masses of protein, fibre, and fat, and most of the sugars are taken out by the brewing process. The NETZRO food recovery company in Minneapolis, USA is collecting the waste grain from local breweries and distilleries, drying it, then milling it at an artisan mill into all-purpose flour.
Meet pane carasau – Sardinian shepherd bread
Pane carasau is a delightful toasted bread from Sardinia. It's a traditional flatbread with a difference, thin and extremely crispy, baked into a huge half-metre wide platter shape. They make it by separating a large baked flat bread into two sheets then baking the sheets a second time.
This is an ancient recipe created for shepherds, who would work far from home for months at a time. When you keep the bread dry it can easily last for as long as a year, and you can eat it dry or 'wet' with water, wine, or a tasty sauce.
In Italy the bread is called carta da musica, 'music sheet', because it's so thin you can, apparently, read a sheet of music through it. And it is a very old type of bread. Archaeological excavations of traditional Sardinian stone buildings reveal the bread has been eaten in the region for at least 3000 years, probably longer. Because it's impossible to mechanise the process of splitting an already thin layer of bread into two, something usually done with a small knife, the bread is likely to remain a hand-made treat.
Rebellious ex-Panera Bread employee goes viral
One ex-Panera Bread employee has gone viral after sharing a list of the products they think customers should never order. TikTok was the forum, and the clip has already attracted more than 4.6 million views.
Talking about Panera's soups, Mo said, "We leave them out for hours". Mo and her colleague claim the chain's steak and white cheddar sandwich is a no-no thanks to the horseradish sauce, which is so hot it made her "sneeze out fire." Every sandwich containing a thick chunk of meat came under attack because the "meat can stay out for hours." At the end of the clip Mo suggests that people "Don't order anything that has bread with it." Which basically means more or less everything the store sells.
It just goes to show how influential social media is, and how easy it is to fall foul of it.
Four thousand year old sourdough starter
Back in 2000 BC a baker in the Egyptian city of Thebes used yeast from the air to make a small triangle of dough. The bread it was made into was buried under the temple of the Pharaoh Mentuhotep II on the Nile's west bank, where it remained until 2019.
The game designer and physicist Seamus Blackley, of X-Box fame, who is also a keen Egyptologist, syringed the substance up and created his own sourdough starter with it. Then he attempted to recreate the ancient bread. In March Blackley baked a loaf in an earth pit, very like the ancient Egyptian way of baking. The resulting sourdough bread was dense, rich, and sour with a 'comforting sweetness' rather like brown sugar.
When Coronavirus hit and people around the world got into home baking, a few locked down archaeologists decided to reproduce the ways people baked back in Roman Pompeii, even Neolithic Turkey. These experimental archaeologists are bringing the past to life in an extraordinary way. Thanks to them we now know what ancient breads felt like, smelled like, and tasted like.
Let's get your show on the road!
We've kept going through the crisis, helping our foodservice customers get back to business. If you'd like to treat people to our beautiful artisan breads, baked with love, just ask and we'll send a box of irresistible samples your way.