Listed baguettes, sweet and sour horrors, fun with bread tubes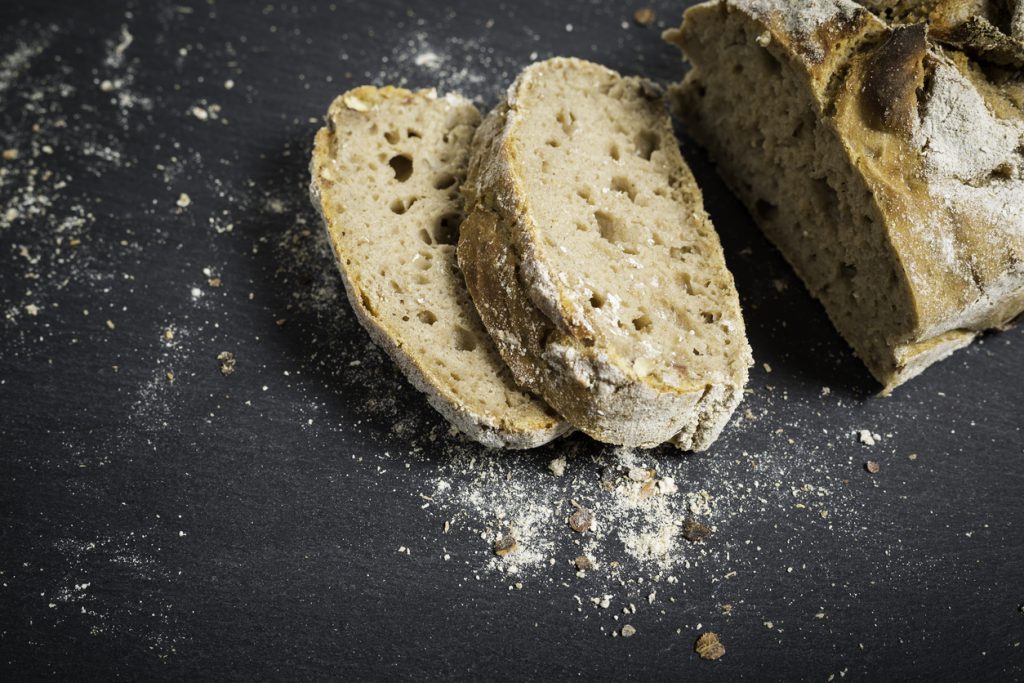 Welcome to spring. Isn't it lovely? Let's hope the next round of lockdown restrictions will be eased as planned on 12th April. In the meantime, as usual, our world is full of fun and games. Here are just some of the stories that made us smile this week.
Once upon a time…
You make a mistake in pencil? You rub it out with a rubber. But did you know that breadcrumbs were once the most popular and effective way to rub out mistakes? From 1612 to 1770 people widely used bread to erase pencil marks. Then, in 1770, a man called Edward Nairne grabbed a piece of rubber instead of the bread he was intending to pick up, used it to erase an error, and the world changed. Oddly, in the same year, the chemist Joseph Priestley also discovered rubber was actually better at rubbing out than bread. We do love a coincidence.
Will traditionally-baked French baguettes get listed UN status?
320 of them are consumed every second. Now the French government has nominated the famous baguette for a place on the United Nations' 'intangible cultural heritage register', a list that protects traditions, knowledge and skills for the future.
10 billion or so baguettes are eaten in France every year, but more than twenty thousand French bakeries have shut their doors since the 1970s as supermarkets have gradually taken over. Sadly supermarkets don't bake their baguettes in the time-honoured traditional way, much as UK supermarkets don't bake their loaves in a traditional way. France's bakers say the new listing would safeguard their art and protect it from plagiarism, as well as inspiring the next generation of bakers not to let the beautiful baguette in all its delicious glory die out.
Not keen on sweet and sour? Don't read this!
If you're one of those people who feel sweet and sour should never be mixed, look away. You know banana bread was one of the most popular bakes through lockdown in 2020? Now some bright sparks have decided to add cheese. A banana bread grilled cheese sandwich is the latest trend, it's all over social media, and some folk are outraged. Apparently any cheese will do, but salty cheeses are less than successful. Brie and cream cheeses fall on the side of 'understandable' with their relatively gentle, bland flavour. But blue cheese? Oh, please don't.
At the same time we're hearing reports on social media about another delicacy, this time bacon banana bread. We literally don't have any words for how horrid that sounds. Other people are making banana bread mix in a mug then cooking it in the microwave which, unusually, leaves us completely speechless.
1990s bread tubes – rediscovered
What is a bread tube? Simple. It's a shiny metal tube in which you bake bread. Some are shaped like stars, others like flowers, hearts and scallop designs. So what's it all about? In the late 1990s a company called 'The Pampered Chef' was happily turning out bread tubes by the million. In the words of their brochure, you can use bread tubes to:
"Turn ordinary refrigerated bread dough into fun and fancy shapes for interesting bread baskets, snacks, appetizers, and desserts. The Bread Tube can be used as a cutter to cut sliced cheese, sliced deli meat, or cookie dough. Match the shape of the meat and cheese to bread made in the Tube!"
Some say you can still pick up bread tubes on Amazon Etsy and Ebay. That's good to know.
Welsh-Danish bakery's Brit April Fool's trick
The popular Danish bakery Brød caused amusement on April Fool's Day by announcing a re-brand as a British bakery, claiming their Scandinavian roots were "not actually what people wanted". They went as far as changing their entire menu for the prank. The Danish bakery was founded by the photographer and baker Betina Skovsbro five years ago because she was desperate for good, fresh bread for her children's lunches. They often see queues right down the street, and the joke has boosted the shop's already great reputation. Nice one!
Gorgeous artisan bread samples – To your door
Our breads are exceptional. If you're in foodservice and you'd like to test drive them, let us know and we'll send you a tasty box of goodies, no charge.