Beerguette, cloud bread fail, bread-fed cattle and rocketing prices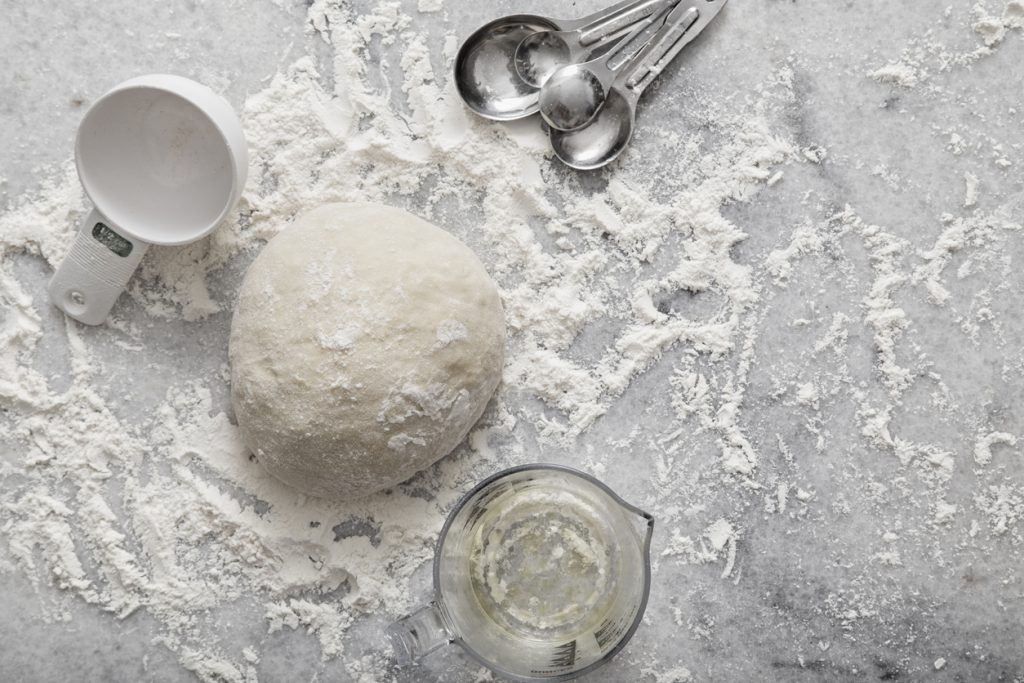 More companies are testing beer made from waste bread. Tik-Tok's infamous Cloud Bread turns out to be totally horrid. Beef cattle like their new bread diet Down Under. And in some countries bread is either becoming too expensive to afford, or too difficult to make in the face of droughts and shortages of raw materials. Welcome to our world. Here's the latest bread news.
Singapore business joins the waste-bread-to-beer scene
Like many other places, Singapore is waking up to the problem of food waste. And they've discovered that not all food waste comes from leftovers. A lot of wastage takes place before food even gets to the supermarket, let alone the consumer. It's sometimes down to quality control, sometimes because the food is too close to the expiry date. Mr Travin Singh decided to act by founding the CRUST Group, originally a brewing company that has since evolved into a food technology business tackling the issue of surplus food.
Mr Singh tried brewing a number of beers from waste food, following video instructions on YouTube. But in his words, they "failed quite miserably". Then he collaborated with Tiong Bahru Bakery, using their surplus baguettes to make beer, and the results were very good. The result is a tasty beer called 'Beerguette'.
The price of a bottle compares with local craft beers, and its success has inspired CRUST to test other by-products. They're busy re-purposing waste rice, tea, coffee, fruits and vegetables, and the beer they create from surplus rice and bread is becoming very popular in Japan. The long term aim of CRUST is to not only tackle waste food, but also the packaging. As Mr Singh said, "We are quite adamant about proving that there are better ways to do things."
The Tik-Tok phenomenon 'cloud bread' is actually quite revolting!
Trends come and trends go. Some stick around because they're brilliant. Other die because they're gross. This is one of the latter. As reported by The Sun newspaper, according to one reader the 'cloud bread' that went viral on Tik-Tok during 2020 isn't quite what it's stacked up to be.
It takes just three ingredients – egg whites, sugar and cornflour – to make the delightful treat. It looks good too, rather like a sponge cake. But apparently, minutes from being taken out of the oven, the brave home baker watched a sit collapsed into a wrinkly mess. Worse still, it smelled "very strongly of eggs", but not in a good way.
Nevertheless the experimenter girded her loins and allowed the object to cool for half an hour, in the vain hope that things might improve. Sadly they did not. She asked her sister to smell the 'bread' and she gagged, forced to run away from the stink.
You've got to complete the job, haven't you – so the home baker gave it a taste test. Bad move. As she said, "To me, the taste was horrible. It basically had the flavour of sweetened scrambled eggs and had a marshmallow-like texture – yuck."
Lesson learned. You really can't believe everything you hear on Tik-Tok.
Aussie beef farmer resorts to feeding his cattle waste bread
Is there no end to the uses for old bread? One innovative Aussie beef producer, Ross Dickson, raises cattle for several Melbourne butchers, and bread is an important part of his supplementary feeding regime.
Apparently it takes the animals a while to get used to the bread, so he breaks them in for a couple of weeks by giving them a small amount of extra bread each week. After which they thrive on it. The habit kicked off when he raised sheep back in 2005, when he'd feed them broken-up bread. As he said, "It's a bit like chaff and you put it into the feeders."
Nigerian bread due to go up in price by 30%
When you're on the poverty line, the smallest price hike can be a disaster for your family. No wonder the poor of Nigeria are worried about the announcement made by the Association of Master Bakers and Caterers of Nigeria's Abuja branch. The cost of the raw materials is about to shoot up so much that there's no way to avoid a 30% bread price rise, otherwise the country's bakeries will have to shut down.
The imminent price rises are being fired by an increase in the cost of raw ingredients and production, particularly the price of flour and sugar. Business registration costs in Nigeria aren't helping, either. So the Association has appealed to the National Agency for Food and Drug Administration and Control to cut the cost of business registration, which has also shot up recently, by an alarming amount from N32,500 to around N90,000.
Syria faces an even worse bread crisis
The people of Syria are suffering a bread crisis that's only going to get worse thanks to an unprecedented drought. The savage decline in Syrian wheat production has brought the risk of a full-fledged bread crisis a lot closer. It looks like the country's wheat yields are simply not enough to meet the needs of the population.
The drought decreased the usual rainfall by 50-70% and temperatures rose at the same time, boosting the rate of evaporation. Syria hasn't seen a drought like this for many years. Most of the time they get regular droughts that hit some provinces, but not all. This year every province is affected, which in turn affects winter wheat and barley yields. Syria was expecting a harvest of more than 2.2 million tons but only harvested 450,000 tons.
The drought is an indicator of a wider climate change problem that has led to 80% of the usual rain-fed cultivated areas in Syria not being planted. The Ministry of Water Resources is considering what to do about fast-falling groundwater resources and levels in dammed reservoirs. It's likely next year will also see a reduction in cultivated areas in line with how little water is available.
Sent with love – Fall truly, madly and deeply in love with our artisan breads
We're always delighted to send potential new foodservice customers a box of tasty artisan bread samples. Can you resist? If not, let us know and we'll deliver some of our famous deliciousness direct to your doorstep.