Poppy seed drug fail, Korean bread boom, TikTok pitta bread shocker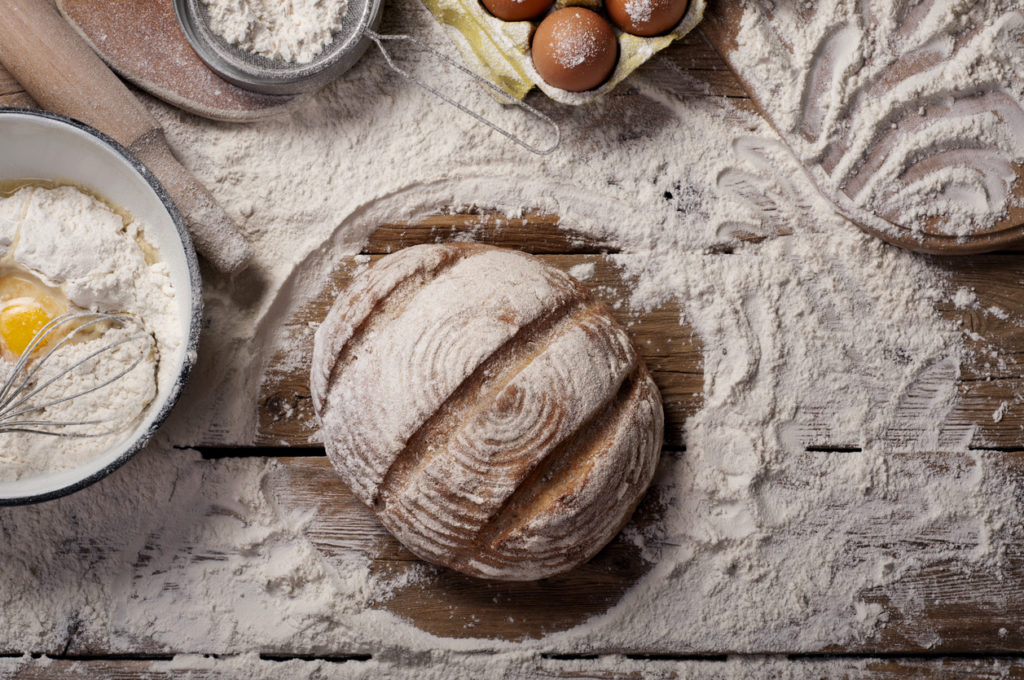 Just when you think stories about bread couldn't get any sillier… we discover a small yet perfectly formed treasure trove of daft bread-led stories making the news. Here's what's going on out there for the third week in June 2021, taking us on a fascinating journey from the sublime to the ridiculous and back again.
Lebanon and Nigerias' bread woes get worse
Poor little Lebanon. The price of bread in the tiny, troubled country has increased yet again thanks to the ending of the nation's sugar subsidy, according to the Lebanese Economy Ministry. This is the fifth time they've increased bread prices in the past year, even though the country's economy is struggling and the people are experiencing a world-class financial crisis. A dramatic plunge in the value of nation's currency isn't helping.
At the same time Nigeria, which is suffering from a terrible flour shortage, has brought in a new policy, recommending bakers use 20% high quality cassava flour instead of regular flour. The move is designed to reduce wheat imports as well as address the current high cost of bread. The news comes only a few days after the country's master bakers had announced plans to increase the price of bread across the country because of the sky high cost of wheat flour.
Poppy seed lunch leads to a failed drugs test
This isn't the first time we've reported on poppy seeds leading to failed drug tests. Over the years it has happened a few times. This time around a man has claimed that poppy seed bread from Tesco made him fail the drugs test he took for a new job, when traces of opium were found in his body after his sister made him some butties to eat before the interview. The man's potential employers didn't give him the job but he insisted he hadn't taken drugs. He wasn't even on medication.
Medical experts agree that this type of bread can cause a positive drug test result because the seeds can 'absorb opium or become coated by it in the harvesting process'. While the seeds get cleaned before being processed, trace amounts of opium can stick around.
Sweet Korean breads make friends and influence people
An increasing number of Americans and Europeans are buying sweet Korean bread to snack on, while more Koreans than ever are are buying European bread to eat with their meals. Korean baked wares like sweet red-bean bread and kimchi croquettes are a big hit, lovely and sweet and soft, and South Korea's biggest bakeries are responding as fast as they can to the trend.
Evil pitta bread sinners get a telling off on TikTok
TikTok has put us right in so many ways. Following its advice, we know exactly how to use a ketchup sachet in the right and proper way. Now it's time to rectify our pitta bread sins, breaking them open in the way that the deities intended.
One woman's method for making a falafel, hummus and salad pitta bread buttie recently fell foul of a male observer on TikTok. A 'reaction video' quickly appeared. Now we all understand how to cut a piece of pitta bread without causing offence. What a relief. Apparently one must NOT cut one's pitta bread by making a 1cm slit along the long side then pulling it apart. One must instead 'cut it like you would a bagel'.
Comedian's bread bump scandal
Aisling Bea has denied she is pregnant after posting a photo of her stomach bloated from eating bread. She insists the bump is a 'food baby', not an actual baby. We care. We care a lot.
Stay safe, enjoy eating out
We're thrilled to see so many of our foodservice customers bouncing back despite covid. If you'd like to join them in offering beautiful artisan breads to your customers, we'll spring into action. If we can send you a free box of yummy artisan bread samples to test-drive, let us know and we'll get cracking.