Bread pugs, NZ folic acid success, fresh UK consumer bread choices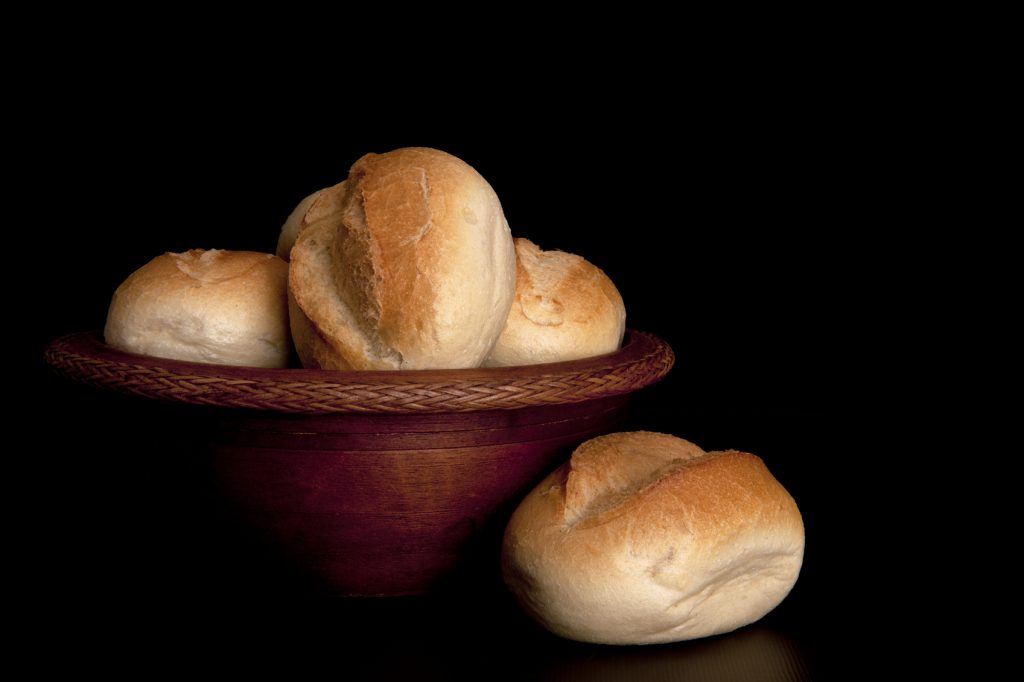 Bread trends come, bread trends go. Perfectly sensible people photograph their little dogs looking like loaves of sliced white. Bread prices overseas hit the roof. Ours is a strange old world. But we love it. Here are some fresh bread stories from around the world, designed to tickle your taste buds.
UK bread trends make interesting reading
According to Retail Times, an April 2021 survey of British craft bakers has highlighted dramatic changes to consumer bread buying habits over the past year. The survey, involving Craft Bakers Association members, reveals 31% of bakers saying sales of every type of bread have gone up over the last 12 months. A third of those asked saw a 20% increase in bread bought over the weekend, hinting that shoppers see the weekend as treat time, when they buy freshly baked loaves.
66% of bakers said white bread was the most popular buy, but 30% have noticed a hike in sales of what they call 'healthy' breads. Speciality breads are as popular as ever, offered by 71% of the bakers in the survey, and 34% say they'll be offering more speciality breads this year. Thanks to the contamination risks, most of the bakers won't be offering gluten free breads.
New Zealand takes the folic acid route
All non-organic wheat flour used for bread in New Zealand will be fortified with folic acid, and it'll happen within the next two years. Folic acid prevents birth defects like spina bifida, and the country's Food Safety Minister Ayesha Verrall says the move is particularly important since over 50% of pregnancies in New Zealand are unplanned,
Does your pug look like a loaf?
Social media sites are stuffed full of photos of pug dogs who look remarkably like loaves of sliced white. It's the latest online animal trend, and pug owners around the globe have joined in. The craze is getting hotter by the minute. See photos for yourself simply by typing 'pugs who look like bread' into Google. We just did exactly that and also found a photo of a dog that allegedly looks like a croissant. Blimey.
'Creative pairings' including banana bread and caviar
There's a new restaurant in Hong Kong called Cultivate. The chef and owner Leonard Cheung is creating some very peculiar recipes there, from San Lorenzo melon soup with anise jelly to a sweet and sour dessert with sunchokes (tubular root vegetables from the sunflower plant family ), parmigiano cheese, and truffle shavings. But one recipe, dating back to 2015, apparently beats them all. It's banana bread with caviar. How come he invented this delightful dish? When faced with a load of left-over caviar, he simply "didn't want to waste it." Please excuse us while we go for a quick lie down to recover from the very idea.
Man faces deportation for an old act of kindness
According to the Daily Mail, an Afghani interpreter living in Iowa risks deportation for "giving Taliban a piece of bread when he was nine years old". He served as a US Army interpreter in Afghanistan from 2007 to 2014 then returned to the USA. Now he lives in Iowa and is seeking asylum.
When quizzed about the Taliban during an asylum interview, he mentioned a time when, as a nine year old, he was bullied into bringing the Taliban a piece of bread. Now he's had an official letter saying the authorities won't speak to him further because of his actions as a child. The man's asylum application has been turned down and he reckons deportation would be a death sentence.
Zimbabwe's new $50 note won't buy a loaf
Zimbabwe's central bank has brought in a 50 dollar note, the highest denomination available since the country returned to its own currency in 2019. The value of the Zimbabwe dollar has been smashed thanks to hyperinflation, which soared to 800% in 2020. Now it stands at around 106%. The new note is stoking fears about a return to the dramatic hyperinflation seen in 2008 and its value is so low it won't even buy a loaf of bread.
The artisan bakery sector is on fire
We search Google news for our bread stories, and we've noticed something interesting happening since the covid crisis took off. Every time we search we find stories about more artisan bakeries opening up, expanding, and crafting beautiful, innovative new breads. It's clear our world is changing fast. Great bread is a growing trend, which is wonderful to see. It's about time British bred became great again, and we're delighted to play a part in the revolution.
If you're in foodservice and you'd like to try some of our splendid artisan baked goods for yourself, we'll happily send you a box full. Once eaten, never forgotten!