Taboon bread, cake controversy, Twitter 'tacky' accusation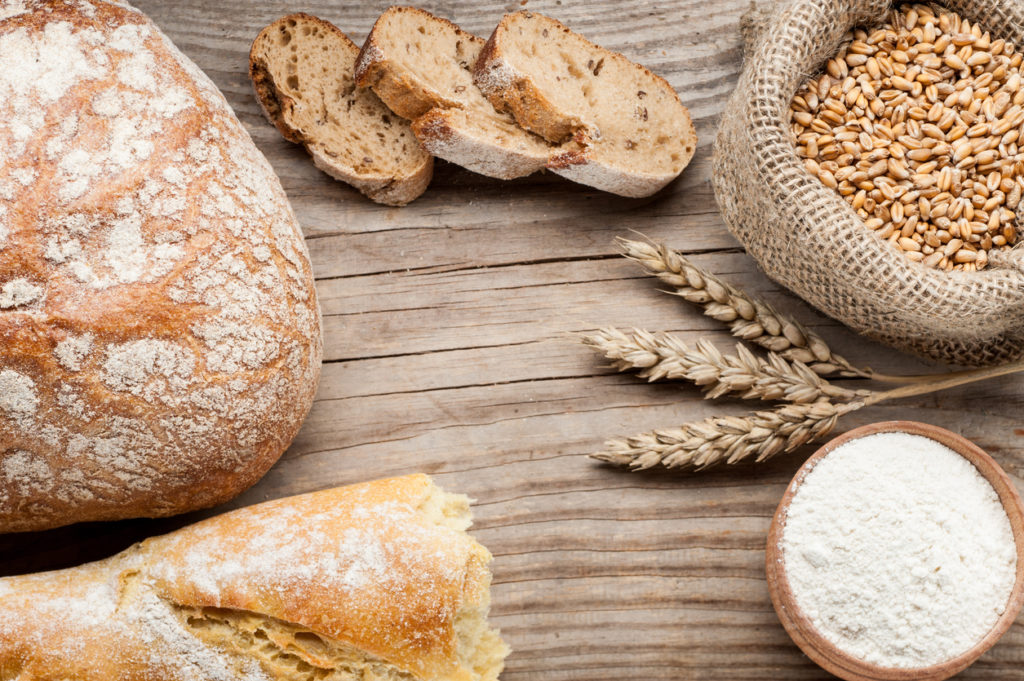 The great covid banana bread frenzy is not over. Far from it. A search on Google news reveals one article from Yahoo containing an awe inspiring 35 different banana bread recipes, and it isn't alone. But not to worry – we think banana bread has had quite enough exposure in the past year and a half, and this is the last time we're going to mention the b-word. We promise. Here's the news.
Bread prices and availability mirror political and social strife
Isn't it interesting how, in our modern world, the price of bread remains an excellent indicator that all is well in a country… or not?
A number of Russian bread producers have just told retailers they're going to raise prices by 7-12% from August, thanks to rocketing production costs and limited state support. Russia is one of the planet's biggest wheat exporters. Since late 2020 they've brought in a series of grain export restrictions and retail price caps on sunflower oil and sugar to slow down domestic food price rises. But prices for bread producers keep on climbing, including packaging and transport costs. At the same time the nation's agriculture ministry says there's no need to put the price of bread up, even though Russian prices for wheat flour bread have soared by 4.6% since the start of 2021.
In Sri Lanka, an increase in the price of bread is forcing people to eat less of it. The price increase has also affected small bakeries badly, simply because they can't sell their wares. Experts claim that unless an immediate solution is found, the country's entire bakery industry could collapse. The value of the rupee, a huge surcharge on electricity, booming rent and fast-rising labour costs are being blamed for the crisis.
Over in South Africa the recent violence in the streets is finally calming down, and locals are heading outdoors to help clear up looted malls. Best of all, bread is back. People are lining up to buy crates of bread to share with their friends and relatives, but prices have risen sharply. Unless you buy direct from a bakery, in Durban you can pay as much as R40 (roughly £2) for a simple loaf of brown bread.
One man's fight to save traditional Palestinian taboon bread
Palestine, like most places, has its fair share of modern bakeries. But one man is taking a stand to save traditional Palestinian taboon bread in his small bakery. Yousef Shaheen is 84 years old and he's doing everything he can to protect his trade from extinction. He's been baking the bread for almost 68 years and has been saddened by its gradual disappearance from Palestine. In a bid to share his experience baking taboon, he's visiting various bakeries in the West Bank to teach young people how to make it.
Philadelphia Bakery House cake controversy
It isn't bread. It's cake. But it's still pretty funny! A cake controversy has shaken the city of Philadelphia to it core. One customer ordered a cake to celebrate someone's 25th anniversary with the city's police department. The bakery downloaded a Philly police badge design badge from the internet but didn't check the small print. The badge was meant to say 'Honor, Integrity, Service' but instead it proudly announced, 'Coffee, Corruption, Donuts'. Whoops. Feathers were well and truly ruffled.
New bakeries open up all over the UK
Some bakeries are reporting demand is just as high as it was pre-covid, and that's wonderful news. Some have 'quadrupled their size', some have moved to much bigger new premises, others have opened new branches. We're also seeing a flurry of brand new, tiny artisan bakeries emerging on high streets across the UK. Many have been set up by people whose jobs vanished or who were put out to grass during the early days of the pandemic, and who decided a career in baked goods was going to be a lot more satisfying than their previous career. We offer all of you a warm welcome!
Twitter frenzy answers a vital question for humanity
Is it 'tacky' to wolf down the free bread as soon as you sit down at a table in a restaurant? If so, does it even matter in the great scheme of things? When your biggest worry is whether your fellow diners might think you're a bit rude life can't be that bad. The Twitter poll went viral, people went crazy over it, and the world keeps on turning…
Get a box of freshly frozen artisan breads to test
We're ramping up in the face of booming demand, delighted that our breads are thrilling the foodservice sector once more. If you'd like to test our brilliant freshly-frozen artisan breads for yourself, we'll send you a box for free. Bargain!