Cat versus toast, poppy seed wisdom, amazing baking soda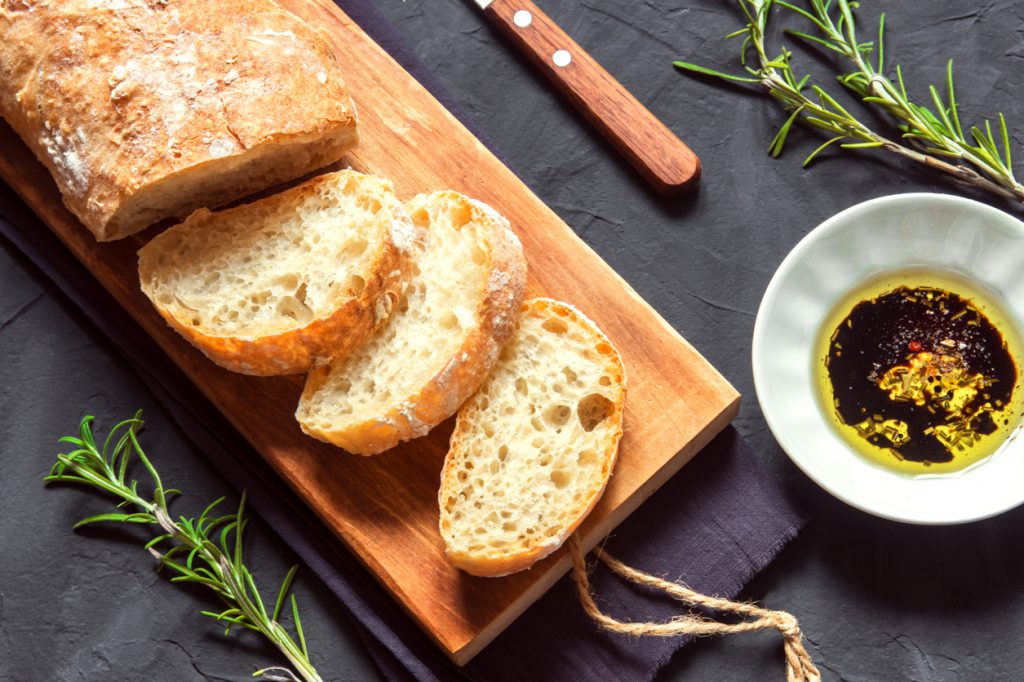 All around the world, bread prices are rising. In India a new price analysis reveals the all-India average retail price of wheat flour has grown 9.15% in the past year, leaving bread makers fearing runaway inflation and shortages of ingredients from June onwards. It may not sound much to us but when you're on the poverty line, small differences make a big impact. M&S will be reducing the price of everyday items, including bread, as the UK's supermarket price wars heat up. And people in Australia are paying a lot more for staple foods thanks to inflation.
Business Daily Africa reports a sharp increase in the cost of bread. President Yoweri Museveni of Uganda has urged people to 'opt for cassava' instead of bread, in the face of 'skyrocketing prices of essential commodities'. Manufacturers have increased the price of bread in Kenya, and bakers in Belize are putting their prices up.
The world is facing a difficult time. Here's the news from our little Kentish corner of it.
Can dogs eat bread?
Can dogs can eat bread? They do – but should they? It depends on the type of bread, according to experts. But moderation is the name of the game. While bread isn't actually bad for dogs they're not built to digest it. As a rule it's safe to feed a dog plain white or wheat bread, if you must, but some ingredients in bread are either toxic for dogs or make them feel poorly.
Importantly, never let your dog – or cat – eat raw dough with yeast in it. The yeast ferments the carbohydrates in the dough to make ethanol – a very strong alcohol – and CO2, both of which are poisonous.
The second bread factory death in North Carolina, USA
A woman has died after getting trapped inside an industrial bread making machine for over an hour. She was cleaning the industrial food mixer when she became trapped. People dismantled the machine around her, freeing her after an hour and a half, but she died in hospital. It's the second death in a month at a North Carolina bread factory.
Cat versus toast
Take one piece of toasted baguette and show it to your kitty. One man did exactly that and the cat went nuts. The resulting video of the cat fighting the toast went viral on Reddit. But as it turns out, there are many more videos revealing the same strange phenomenon. It appears that cats and toast do not always make a good match. Want to see a cat fighting a piece of toast? Your wish is our command.
Unusual uses for baking soda
Most people bake with it. Others have taken baking soda to exciting new places. An article on MSN recommends cleaning your mattress with baking soda. Simply sprinkle the mattress with baking soda, let it sit for several hours, the hoover it off. An Indian news website recommends baking soda for all sorts of cosmetic reasons, harnessing its antiseptic, anti-inflammatory and antibacterial properties for beauty. It helps get rid of zits and exfoliates dead skin cells, makes your skin 'glow' (we assume that's a good thing), makes your hair strong as well as less oily, and makes your fingernails shine. Who knew!
Can you use poppy seeds from your garden for baking?
Can seeds from garden poppies be used for baking? The poppy seeds used in baking come from the Papaver somniferum poppy, AKA the breadseed or opium poppy. The seeds have to be expertly dried and prepared to reduce the opium alkaloid they contain. Because every part of the poppies except the seeds is toxic, it's a job for the experts. Step away from that poppy.
Sample gorgeous artisan breads for yourself
Beautiful, tasty artisan breads packed with flavour, flash-frozen so they're as fresh as the day they were prepared. If that sounds good, we'd love to send you a box of luscious free samples. Just ask.