Breakfast in Bread, food safety, baking cures depression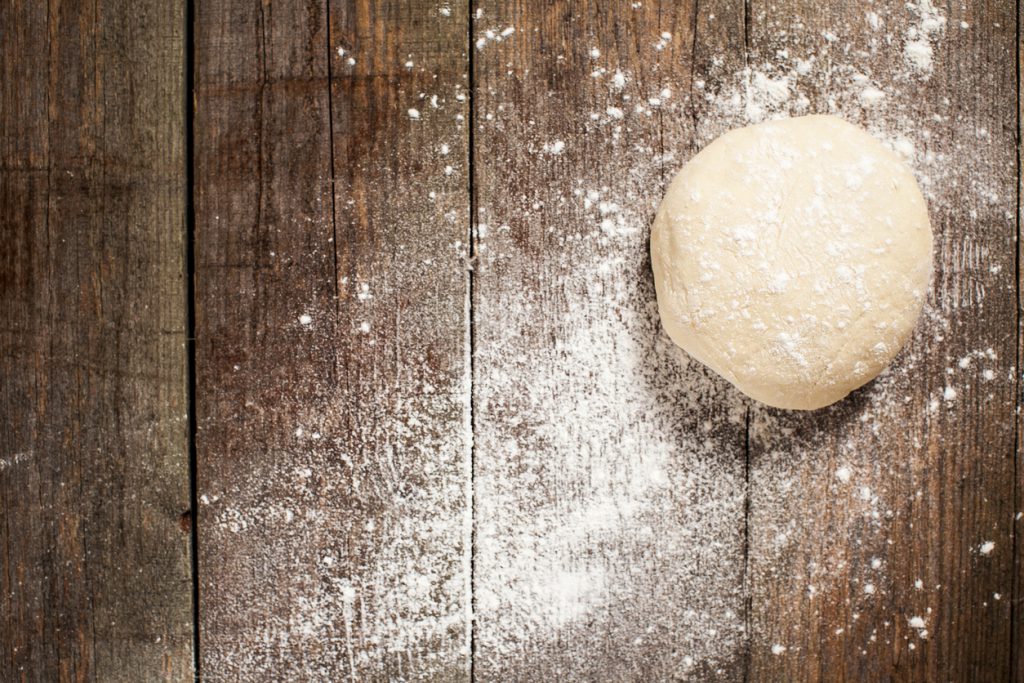 It's all go, as usual in the magical world of artisan baked goods. If you'd like to taste a bunch of ours and see what all the fuss is about, get in touch. We'll be happy to send you a free box of samples. In the meantime, here's what's been going on around the globe.
Coventry pub's Breakfast in Bread triumph
When a reporter from the Coventry Telegraph test-drove a 'Breakfast in Bread' he'd seen on social media, he bit off more than he could chew. The Mount Pleasant pub in Walsgrave sells a 2,100 calorie-plus monster. It costs just £7.99. It's so big the reporter found it 'intimidating'. And it is served inside a hollowed out loaf of bread.
The gut-buster contains sausage, bacon, beans, hash browns,  mushrooms and more with cheese 'applied to the underside' of the lid, then toasted for good measure. Needless to say it was so big he couldn't finish it. Now there's a challenge for you if you live in the area…
Food Safety recall on loaves in Ireland
Pat the Baker loaves and Irish Pride bread crumbs are being recalled by the Food Safety Authority of Ireland thanks to Listeria monocytogenes. The bacterium causes mild flu-like symptoms, nausea, vomiting and diarrhoea in most people but can be a lot more serious for those with compromised immune systems, pregnant women, and babies.
How baking helped Kitty beat depression
Kitty Tait became depressed at aged 14 and went downhill fast. She dropped out of school and couldn't be left alone. The family tried everything to no avail. Then her dad Al baked a loaf of bread and everything changed. Kitty fell for baking and began baking every day. Once the people of the small Oxfordshire town of Watlington found out, they started to place orders.   
Obsessed with creating the ideal sourdough loaf, Kitty and her dad carried on. Now Al is a full-time baker, something he would never have imagined before his daughter fell ill. And there's a book, Breadsong: How baking changed our lives, including loads of Kitty's favourite recipes. Apparently it's full of charming 'insight, humour and deep affection'. Kitty and Al, we salute you.  
Bread supply and price problems continue in Zimbabwe and Egypt
Officials from the Grain Millers Association of Zimbabwe say there's no reason to panic. There are no bread shortages. There's plenty of wheat in the country. They claim some of the country's bakeries are demanding payment in US dollars, which is creating an artificial bread shortage in some areas. At the same time one of Zimbabwe's biggest bakeries, Lobel's Bread and Bakers Inn, has just put the price of a loaf up from less than 500 Zimbabwe dollars to 636 for a loaf.

In Egypt they're also fighting rocketing bread prices. Millers are being asked to increase the amount of wheat bran they use in an effort to increase the amount of flour that can be made from a ton of wheat by around 6% to 875kg, capable of making an extra 616 loaves. It'll start happening from July onwards, and while it sounds like a good idea there's an issue for consumers. While adding more bran comes with some nutritional benefits it changes the flatbread's flavour as well as shortening the life of a loaf. Egypt is currently in talks with alternatives to Russia and Ukraine, seeking wheat supplies from India while also planting more wheat of its own.
It's a hit!
Not many people can claim to be both an internationally respected culinary artist and a singer. Alexander Smalls has broken the mould with a song called 'Let Us Break Bread Together', released on his Smalls House Productions label in collaboration with Outside in Music. It's the first in a series of tunes designed to honour 'the cultural sanctity and richly complex tradition of the African American Spiritual'.
Zimbabwe bread packaging is being used for an unusual purpose
Zimbabwean sex workers are in trouble as the price of condoms rises sharply. The solution? Bread packaging, which is allegedly being used as a replacement. The crisis was revealed during a National Aids Council media tour. One doctor commented that bread packaging was 'risky' because it was unlikely to be strong enough, leading to a rash of STD infections and unwanted pregnancies. There are also reports of sex workers taking payment in maize and beans instead of cash. Rural sex workers have started appealing for low-interest loans to start new businesses to help them feed their starving families.