Ice cream eggy bread, stale bread mystery, hooked on whole grains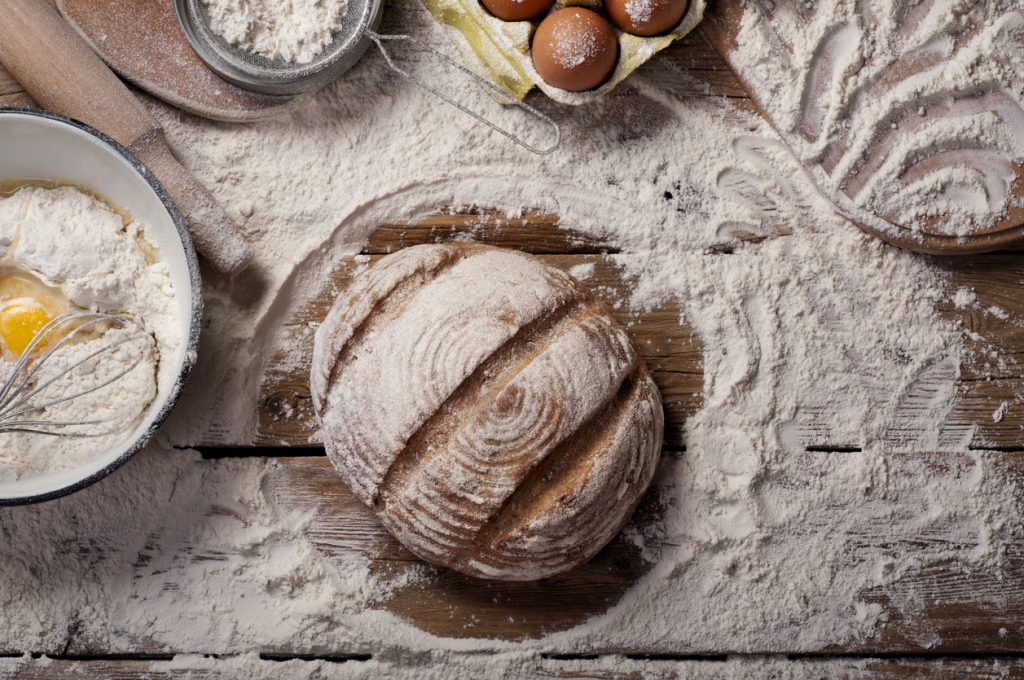 The schools have broken up for summer and everyone's off on holiday. We'd like to wish all of our lovely artisan bakery foodservice customers and their families a glorious August of holiday fun. In our last post until September, when everyone's back with their noses to the grindstone, we take a look at the UK's growing fake sourdough scandal, explore yet another hack to keep your loaves fresh, giggle at some classic TikTok madness, and examine rocketing bread prices around the globe.
The science bit – Nobody knows exactly how bread goes stale
As a frozen bread supplier with a keen eye for a lovely loaf, we're intrigued to discover that scientists, no matter how pointy their heads happen to be, find 'staling' a complex process, one that still isn't fully understood.
Stale bread isn't just dry bread. It's more complex than a mere lack of moisture. In the 1800s the French chemist Jean-Baptiste Boussingault noticed how stale bread revived when put in the oven. He also noted how bread still goes stale when sealed in an airtight bag, where it doesn't lose any moisture. As it turns out, the culprit in stale bread is actually starch.
Starch is found in flour and consists of two different sugar molecules, amylose and amylopectin. Raw starch absorbs water to make a sticky gel when cooked. After taking it out of the oven, the gel forming process reverses. Water moves back out of the starch granules, which re-crystallise to make the bread firm.
If the loaf is quite new, the water remains in it and you can reverse staling by heating the loaf up again, as Boussingault discovered. No wonder stale bread makes such good toast! Because bread goes stale fastest just above freezing point, keeping bread in the fridge isn't a good idea unless you'll be toasting it.
It's good to know most shop-bought loaves contain emulsifiers to prevent them going stale, 'probably' because they interfere with starch granules' movement. If anyone ever pins down the answer for certain, we'll let you know.
One thing is certain – because we freeze our bread, it stays fresh for longer. Yum.
UK bread prices soar – And the internet responds
The internet is full of reports about UK price hikes. Bread prices are hitting a 21 year high along with a host more essentials – milk, meat, veg and so on. As a result the web is also jammed with creative ideas about how to save money n food, waste less, and make the most of what you have.
Bread price hikes cause suffering around the globe
Nigerian bakers have decided to put up their bread prices by another 20% thanks to rocketing production costs following the nation's recent Premium Breadmakers Association's strike. In Zimbabwe Families are going without bread because it's too expensive. Here in the UK one NHS worker who lives on bread and soup for three nights a week appeals for a pay rise in line with inflation.
In the USA they're suffering the highest inflation in four decades. Bread prices have soared through 2022, and now some loaves are selling for an unprecedented ten dollars each, predicted to get even higher. As the war in Ukraine forces wheat prices up, a weak Peso is making edible oil imports more expensive. As a result many bakers across the Philippines are shrinking their popular breakfast roll, which is getting ever-smaller. Bread prices in Israel are set to rise 21% in December this year, again thanks to Russia's war. And the French Polynesian government is exasperated to discover around a fifth of the region's subsidised bread is being fed to pets and farm animals, not humans.
The USA gets hooked on whole grains
Baking Business says whole and alternative grains are getting more and more popular over in the USA. It looks like everyone from large US bakeries to North American artisan bakers is hooked on whole grains, sprouted grains and alternative grains. Sprouted quinoa flour, flours made from vegetables, flours made from fruits, sprouted oat flour and beet flour, upcycled flours made from used grains from brewing, pumpkin seed flour and more are being tested to see if they perform well enough for commercial use.
TikTok explodes thanks to Brennan's Bread madness
TikTok fans have been driven even more crazy than usual thanks to Irish firm Brennan's Bread daring to place a scoop of Teddy's ice-cream on top of a slice of French toast in an effort to 'sweeten it up'. First adding a swipe of Nutella, they added fresh ice-cream then embellished their creation with chocolate sprinkles, then blue syrup, then more ice-cream, then rainbow sprinkles… all topped by another slab of eggy French toast. The final finishing touch? Chocolate syrup.
Actually, we feel a bit poorly. So did TikTok users. One said it was "the worst thing I've ever seen", another commented "That is (swear word) disgusting".
Belfast bakeries close over rising costs
A popular west Belfast bakery is the latest in a flurry of closures. Baps Deli & Desserts will close indefinitely from 1st August because the business isn't cost effective any more. It is the latest in a trend for expense-driven bakery closures throughout Northern Ireland.
Oklahoma baker faces court action for January 6th crime
An Oklahoma bakery owner is faced with 6th January charges after being shopped to the FBI by friends. She's being charged with swinging a wooden pole with metal spikes through a window in the Capitol during Trump's riots. She sent a text to a friend on the day saying, "It got crazy. I did shit."
Making your world delicious
As a popular UK frozen bakery supplier, we'll be sending out beautiful batch after batch of fragrant artisan breads packed with gorgeous ingredients right through the summer. If you'd like to make your foodservice world lovelier, let's talk wholesale artisan bread.