Free fresh bread, stale bread designer bag, Fiji bread rat poo scandal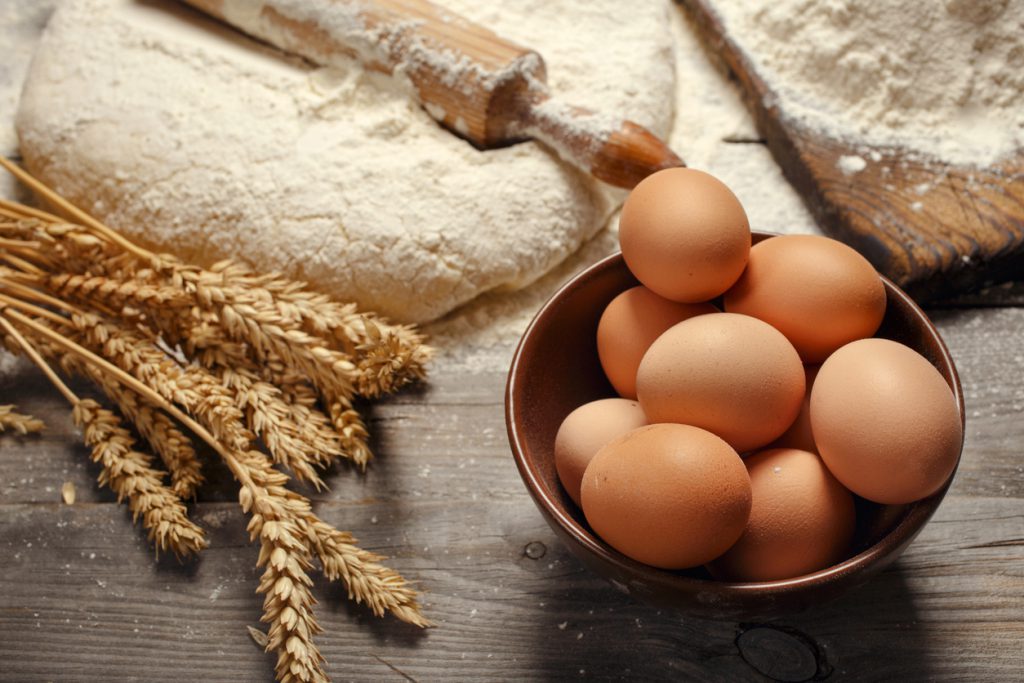 The cost of bread is reaching record highs across the EU. Dubai's free hot bread machines are making life easier for the poor. France is making beer and green energy from waste bread. And whatever you do, don't buy bread in Fiji right now. You'll know why later on. Here's the latest bread news, from our world to yours.
Record-breaking bread prices across the EU
The Ukraine war has forced the price of bread up by almost a fifth in the EU. Russia and Ukraine are both major exporters of grain, and supplies have been badly disrupted by the conflict. At the same time inflation around the world is rocketing to create a perfect storm. Bread went up an average of 18% across the EU in August with the biggest rises in Hungary at 65.5%, Lithuania at 33.3%, and Estonia and Slovakia at 32.2%.
Dubai's free on-street hot bread machines
Dubai's Bread for All campaign is doing great work, providing free hot bread, freshly baked, to labourers, families, delivery riders, and daily workers struggling to afford the basics. The pre-programmed bread machines have been fitted in the streets in an initiative described as a 'modern and sustainable' charity model.
The campaign was launched by the Mohammed bin Rashid Global Centre for Endowment Consultancy and the Awqaf and Minors Affairs Foundation. The easy-to-use machines are refilled twice daily, sited at the entrance of grocery shops. There's a choice of either Arabic bread or finger rolls, and the goods are ready in around a minute. Making it a community effort, the public can donate to the initiative at the machine itself using a credit or debit card, or via SMS.
France makes beer and 'green' power from old bread
People in France throw out the equivalent of nine baguettes a year. French bakers chuck out as much as 15% of the daily bread they make – adding up to a whopping 50,000 tonnes of great bread wasted every year. The French have long been hooked on fresh bread, a habit that's led to extraordinary amounts of waste. Now bakers and the authorities are doing something about it, making stale baguettes useful by transforming them into pastry, beer, and even 'green' power.
A designer handbag made from 'actual' stale bread
Have you heard of the fashion brand Dauphinette? They've just scored a hit with a BAGuette at New York Fashion Week, a tasty star in their spring-summer 2023 collection. The must-have handbag is made from 'real' stale French bread, and the post revealing it on social media has attracted more than 1.8 million views so far.
The fashion house was founded in 2018 by Olivia Cheng, known from the start for their extraordinary conceptual clothing, sustainable and ethical fashion. In the past they've made clothes from dragon fruit and other odd plants. If you fancy a strawberry chainmail top, it's yours for a snip. Maybe you'd prefer earrings made from slices of orange, or even a little tote bag made from 48 daisies.
Using stale bread creatively
People in Tuscany respect stale bread, using it to make panzanella. It's great. But how about fattoush? It's a hugely popular Arab salad accompanying almost every meal, with pita bread at its heart. Usually a feast of cucumber, radish, lettuce, tomatoes, scallions and fresh herbs, a new book takes the fine art of fattoush to a new place.
Milk Street Tuesday Nights is packed with recipes taking 45 minutes or less to make, stacked with fresh ideas for innovative fattoush. Find out how to make pita bread extra crunchy to complement the salad. Add sumac, a sort of citrus with dry, earthy flavour. Include quick-pickled grapes. Or use pomegranate molasses, all tangy and fruity, to bring a distinct Middle Eastern flavour to the dish.
Fiji's bread is mouldy, full of rat poo, cockroaches, and lizards
All is not well in Fiji's bakeries. Apparently the bread is mouldy, filled with rat droppings, cockroaches, and even lizards. The island's Consumer Council is busy referring bakeries to the authorities for continual breaches of consumer protection law, having seen a 24% increase in complaints against bakeries so far this year, 28% of which relate to bread quality.
Some bakery workers are not wearing the right PPE, or any PPE at all. The bakeries are full of pests and the floors are filthy. It looks like 59% of the bakeries examined have serious hygiene issues and are in breach of Fiji's Food Safety regulations.
With so many bakeries suffering terrible hygiene, the Council is coming down hard to bring them back in line with Food Safety regulations. Officials were baffled why pest and waste materials were somehow being baked into the bread, something they blame on a 'lack of quality control mechanisms', 'sheer carelessness', and a 'moneymaking attitude'.
Make the most of beautiful artisan breads
We don't waste bread, we don't fill it with cockroaches, and you won't find as much as a speck of dirt in our spotless bakery! While we're not quite creative enough to make clothing from bread, our baked goods taste absolutely splendid. Our artisan breads are beautifully made, flash-frozen for your convenience and a brilliant treat to offer to your foodservice customers. Come get some for yourself.