Sad bread, Coca Cola recipe madness, African banana bread mix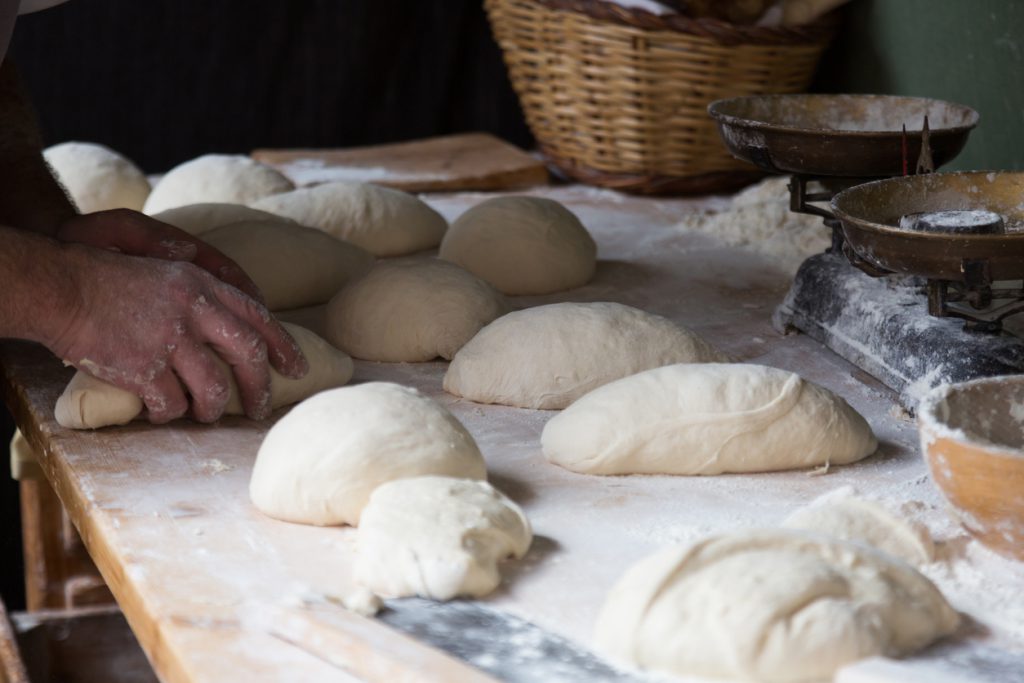 The world might be going a bit mad, but we're still baking up a storm. Air fried bread is the latest big thing, although some recipes sound downright nasty. The nation's school kids are suffering thanks to the cost of living crisis. Someone has made a life sized Hans Solo out of bread. There's a fridge 100,000 times colder than outer space, considerably colder than our frigid bread freezers. And our artisan breads are rolling out of our Kent bakery as usual, just as popular with the foodservice sector as ever. Here's the bread news from around the globe.
Bread with no filling for UK children
A head teacher in Catford, Lisa Williams, says she's 'never known anything like it'. Pupils are turning up at school with just a slice of bread with no filling for lunch. Her school has stepped in to provide meals from its own budget. At the same time a survey by the food charity Chefs In Schools says 25% of pupils nationally are skipping lunch because their families can't afford it.
Air fry bread recipes, Coke bread, and African banana bread mix
Air fryers are the latest hot thing thanks to the cost of living crisis, a lot more economical to run than a regular oven. So far we've seen stacks of air fryer recipes for cheesy garlic bread and banana bread, both popular staples through lockdown. But the oddest bread recipe of all? It involves flour and a can of Coca Cola.
Sadly, as one website revealed, it isn't necessarily a great idea. In their words: "Mix soda with pancake mix just till wet. Do not over mix. Dough will be very lumpy and thick. Grease a pan add mix bake at 4OO degrees for 45-60 minute. The description is a bit misleading. When you make the recipe as written, it isn't a bit like beer bread." Oh, ok then!
At the same time the first ever West African banana bread baking mix has hit the shelves over there, 'encapsulating the vibrant bold flavours of Africa'. The baking mix is gluten free, vegan, and can be prepared in less than 10 minutes. The resulting bread has "a moist cake like texture with a sweet banana flavor and a zing of ginger. It is unlike other banana breads as rice is its main ingredient that makes for a rich fluffy texture and vibrant flavour."
Pan Solo
A California bakery has scored a hit with their life-size bread version of the moment the Star Wars character Han Solo was frozen in carbonite. The creation has thrilled Star Wars fans, made as the bakery's entry for a Halloween scarecrow contest. The words 'Pan Solo' come to mind…
It's 100,000 times colder than space
We're a popular frozen bread supplier. If you've ever been inside one of our freezers, where we flash-freeze our artisan breads to perfection, you'll understand the meaning of 'cold'. The chill in there is astonishing, making your face go all stiff within seconds and freezing our bread in record time. But it pales into insignificance next to the world's biggest quantum computer fridge, built in the Hudson Valley an hour or so from New York City.
As a frozen bakery supplier we're fascinated. The fridge is affectionately called 'Goldeneye' after the Bond movie, and the temperature inside can plummet to around 25 millikelvin, a hundred thousand times colder than outer space. Why build such an incredibly cold place? The quantum computers the eggheads are experimenting with can't work above a frigid minus 271C. Brrrrr. It makes our bread freezers feel almost tropical!
Sri Lankan bread weight scandal
Over in Sri Lanka more than 100 people have been prosecuted for selling bread at below the stated weight. There's a 'continuous operation' underway to stop the scam, and the public has been asked to phone in and report lightweight loaves to a special hotline.
Stop baking sadness into the bread
A woman whose boyfriend had cheated on her has been sent a message by her boss asking her to stop putting her sandness 'into cakes'. The message ran along the lines of, "I wanted to send this before you came in so you could absorb it. He was a part of your life but he is NOT all your life. We need you here and present at the bakery and it gets oppressive for someone to be moping around. Keep work work and personal personal. You know we are a bit woo woo here and the thought of all that sadness going into cakes isn't something we want."
Happy artisan bread coming your way
We love what we do. Our artisan bakery is a happy place. Our artisan breads are happy breads. Tap into happiness – ask for a free box of tasty samples and we'll zoom them over to you in no time.