What are the best breads for a burger? Our expert guide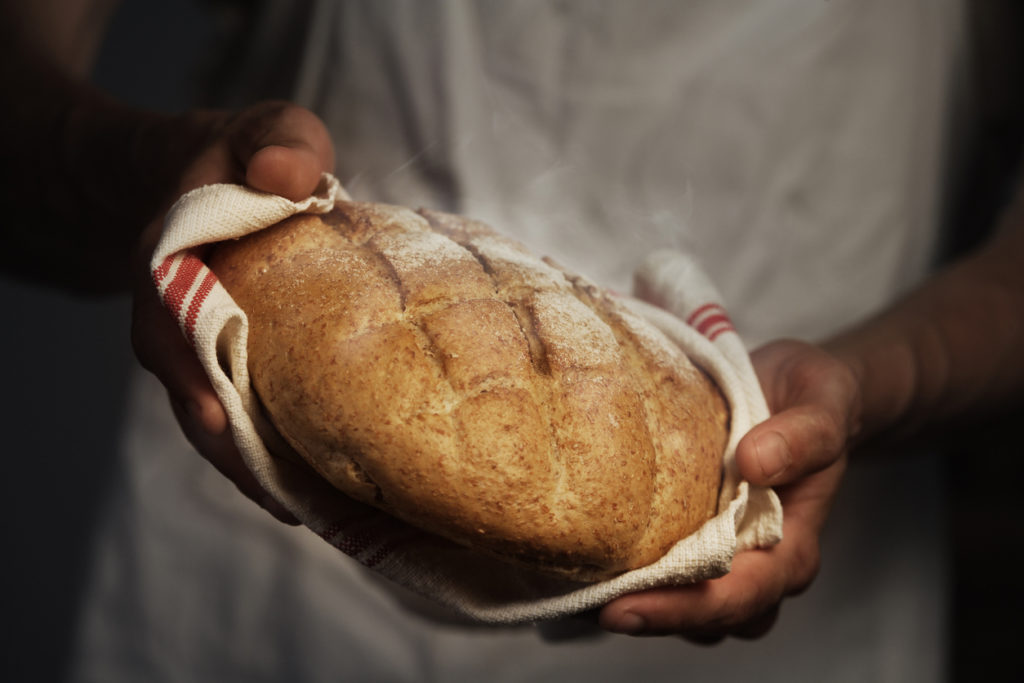 It's called a hamburger… but it isn't about ham. It's a beef thing, although these days it's often a veggie or Vegan thing, too.
We're talking burgers, one of the world's most popular fast food snacks. In the USA alone they serve up 50 billion beef burgers a year, quite a feat for a recipe less than a century old. So let's dive deep into the history of the burger and reveal our large totally delicious range of burger buns, something for every taste, occasion, and recipe.
A short history of the hamburger
Humans first farmed cattle around 10,000 years ago. By the 12th century, Hamburg in Germany was home to a collection of hugely popular beef recipes. In 1848 political revolution in Germany sent immigration to the USA spiralling, and the people of Hamburg took their cherished beef recipes with them. The 'Hamburg-style' chopped steak dishes soon took off and a coincidental trend for chopped meat helped the trend spread even faster, marketed as a healthier way to eat meat. Once home meat grinding gadgets hit the shops, ground beef recipes never looked back.
The bun element of hamburgers came later, in the last few decades of the 1800s. Some say it happened in the lunch wagons, fairground stands and roadside restaurants of Wisconsin, Connecticut, Ohio, New York and Texas. By the time the food-focused 1904 St. Louis World's Fair took place, hamburgers were already hot property. Apart from a short period where burgers fell out of fashion thanks to awful reports about the quality of industrial ground beef, the burger's success was sealed.
Roll on time to the boom years after World War Two and we started seeing fast-food chains like McDonald's, dating to 1948, and Burger King, born during 1954. These, and companies like them, helped spread the burger trend far and wide. Now fast food burger outlets are so familiar it's hard to believe MacDonald's didn't hit UK's high streets until 1984.
Today's creative contemporary burger scene
Today's foodie scene is stacked with premium burger recipes. There are countless creative takes on the traditional burger thanks to fine-dining burger restaurants and unique artisan burger creations, adopted by vegetarians as well as a fast-growing population of Vegans. You'll find countless online articles discussing the best burgers, the most creative burger recipes, and the best places to eat them.
We respond with oodles of fabulous artisan burger buns
As artisan bakery we keep a finger on the nation's foodie pulse, responding with an enormous collection of beautiful artisan burger buns. Whether your customers love traditional burgers or want something more imaginative there's a bun for everyone, including gorgeous plant-based burger buns to delight veggies and Vegans.
Our awesome plant-based burger bun collection
Take a look at these plat-based burger bun delights and see which ones fire your imagination. Which will your customers love best?
GLAZED BRIOCHE BUN (PLANT-BASED) – A classy bun that enhances every kind of burger
BRIOCHE BUN GLAZED SEEDED & SLICED (PLANT-BASED) – A plant-based Brioche bun topped with golden linseeds
ALABAMA GRILLHOUSE BUN (PLANT-BASED) – A BBQ style rustic burger with a dash of red malt and an authentic wrinkled top
TENNESSEE GRILLHOUSE BUN (PLANT-BASED) – The same recipe as our plant-based Alabama Grillhouse Bun with poppy and golden linseeds for a light crust
SOURDOUGH and ONION ROLL – a brilliant alternative rustic burger bun with a rich sourdough flavour and a hint of onion
SOURDOUGH ROLL – A rustic sourdough roll with a crunchy, crisp crust and a perfectly soft interior, mildly sour with a light, airy texture
EDEN BURGER BUN GLAZED – A unique Vegan bun with a hint of potato for a light eat
EDEN BURGER BUN SEEDED AND GLAZED – Topped with golden linseeds and poppy seeds
ROUND CIABATTA ROLL – A round version of the classic roll, ideal for burgers
Want to taste them for yourself? Click below to order or request a free sample box.