Popular bread flavours that delight the nation's taste-buds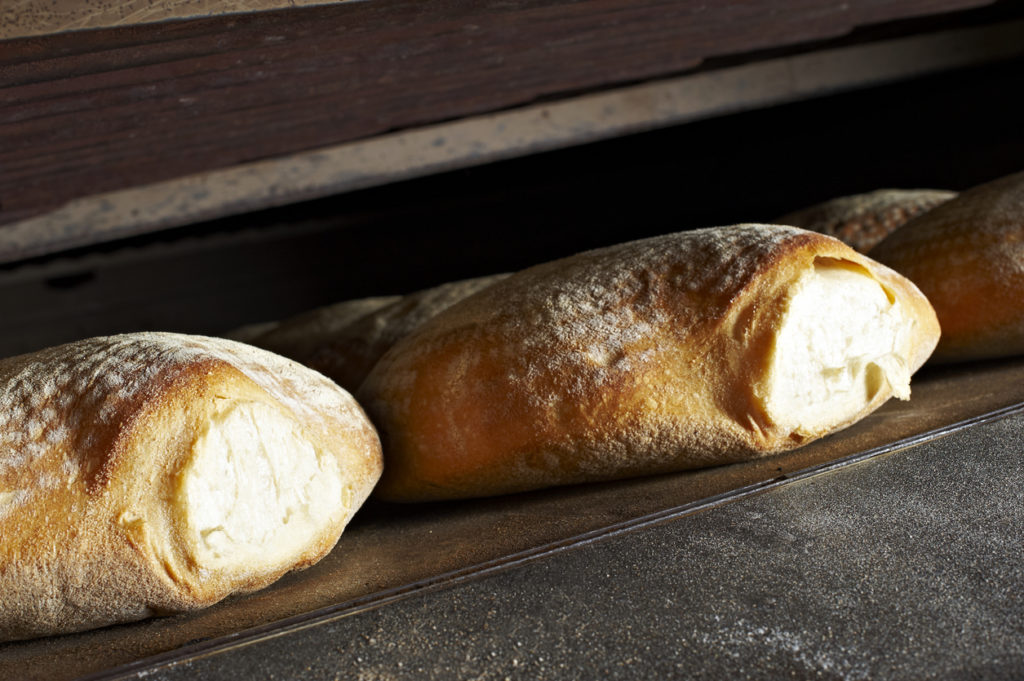 Bread is always delicious, whether it's your standard soft white loaf or something more unusual. So what are the most popular bread flavours? We've taken a tour of Google to discover some of the best loved bread favours in the world. Thank you to BBC Good Food, the Taste Atlas, and The Spruce Eats. Here goes.
Most popular bread flavours – The BBC Good food angle
The BBC's hugely popular foodie site recommends elevating a standard loaf with post-proving extras like nuts, seeds, chopped fruits, olives, and fresh herbs, all added at the knocking back stage so it doesn't change the dough.
Their top ten is inspiring, with a courgette and cheddar soda breads in the number one slot. That's followed by red onion, gruyere and rosemary fougass, the French version of focaccia and an easy bake. The slight sweetness of the cheese is enhanced by the tartness of the red onion, a flavour combo we can appreciate.
Third comes an apricot brioche, a soft, golden brown take on brioche that makes our mouths water at the very thought. Apparently it makes a superb breakfast bread. Can you imagine it with a big cup of fragrant coffee? No wonder our delicious brioche is so popular.
If you fancy an asparagus, sun dried tomato and olive loaf, you're not alone. Olive bread swirls are a popular choice, as is a rich, dark wheaten bread flavoured with stout and apple, made with treacle and buttermilk. And at number seven there's a cracked black pepper ad figgy bread, a masterpiece blending fiery and sweet to perfection.
How about trying a pesto focaccia buttie on for size? Or, for an extra-sweet treat, bake yourself a raspberry, chocolate and hazelnut breakfast bread, even more of a taste sensation when spread with jam or chocolate spread.
Last but by no means least, the awesome beetroot, bacon and cheddar bread scores a hit, particularly gorgeous with a hearty soup.
The Taste Atlas goes for international bread flavours
The Taste Atlas's best-loved top ten bread flavours are a little less creative but just as delicious, popular with literally millions if us in their countries of origin.
Yeasty, airy ciabatta is at number ten, along with regional ciabatta variants made with olive oil, whole wheat flour, milk, and marjoram. Our hand-crafted ciabatta taps right into the trend, delighting our customers every time.
This is closely followed by India's flaky, layered paratha bread, often stuffed with spices and vegetables and served with the cool yoghurt drink called lassi.
Venezuela's arepa cornbread is made from ground corn dough or precooked corn flour, also loved in nearby countries and frequently stuffed with all manner of goodies including shredded beef and onions. And the fourth in the list is wonderfully chewy, oily focaccia. Have you seen our focaccia? We sell several versions of our own, each supremely tasty.
Shaobing bread hails from Shandong in China, a beloved flatbread snack smothered in sesame seeds that looks like a squashed bread roll. It's a big one for breakfast, often stuffed with sweet fillings. The Germanpretzel comes next, an iconic combo of flour, salt, malt, yeast, and water that's crisp on the outside and soft inside.
The classic French baguette is at the number four spot, with fragrant, squishy naan bread in the third position. Number two is Indian roti bread, invented in Persia according to some and in East Africa according to others. Either way it's unusually tasty for a flat unleavened bread. And at number one? It's the not-so-humble tortilla, simply made using either masa marina or wheat flour, lard, and salt.
The Spruce Eats recommends breads with dry herbs and spices
The Spruce Eats' list of fabulous dry herbs and spices for bread makes it easy to add exciting flavours to your bakes. They recommend enhancing your dough with allspice, aniseed, caraway seeds, cardamom, cinnamon, cloves, garlic, ginger, nutmeg, rosemary, sage, or sesame seeds.
Test our breads, adore the flavours
We place flavour at the heat of every one of our beautiful artisan baked goods, from sweet breads to rolls and buns, flatbreads and mini breads, loaves, and sweet and fruited bakes. Then there's our viennoiserie collection, another suite of flavour-bursts to delight your foodservice end-customers.
If you want to try any of the wonderful breads mentioned here that we make, click below to order a free sample box direct to your door.