Baby food bread shock, Irish yellowmeal, lethal bread-steaming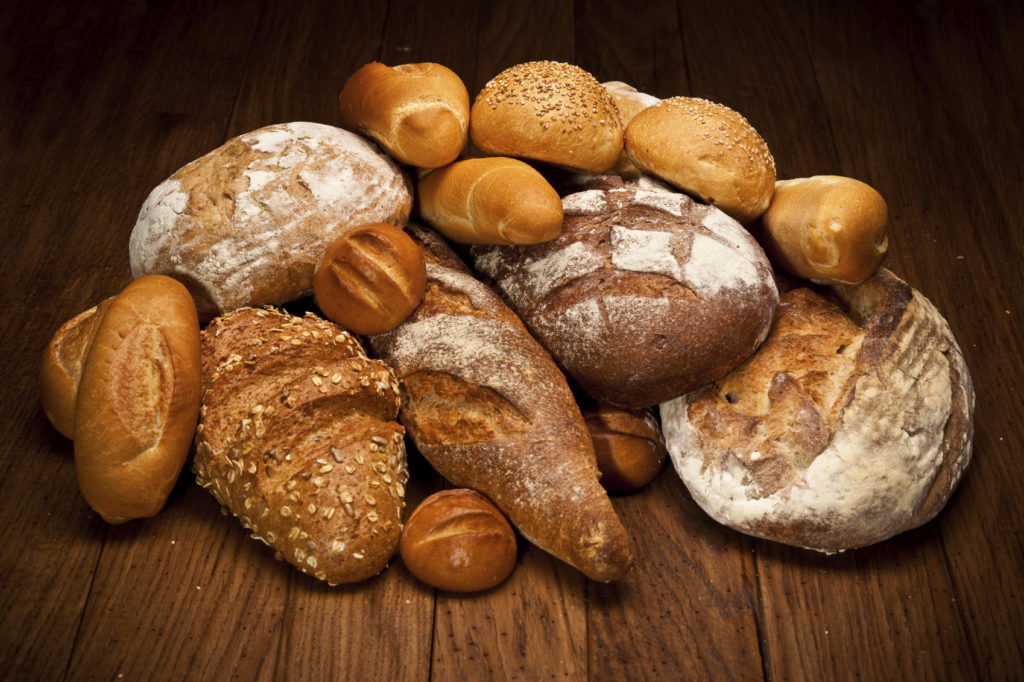 Bread is such a seemingly simple thing, at its most basic just involving a few key ingredients. The magic is in the chemistry. This week, amongst the usual interesting bread-led stories, we've dug up a couple of rather strange ideas about how to make bread better, which we've scattered throughout this post, just to keep you on your toes.
The big baby food banana bread shortcut
Banana bread is made using bananas. So far, so easy. But if you want to make a loaf at home even faster, with less banana-related hassle, some say you should replace the bananas with a jar of banana baby food. Banana baby food usually contains just three ingredients: banana, concentrated lemon juice, and vitamin C. This apparently makes it the perfect pre-prepared ingredient for banana bread.
Better still, one can use other pureed baby foods 'to create more delicious and creative sweet breads faster than ever'. Sadly the sight of a jar of orange gloop being poured into a bowl of flour, yeast and salt doesn't exactly fill our taste-buds with delight.
Warburtons goes all Hollywood again
Samuel L Jackson has arrived fresh from Hollywood to make a new ad for Warburtons, a two minute masterpiece due to premiere on ITV. The ad reveals Jackson impersonating the chairman of the baking company, Jonathan Warburton, and follows in the footsteps of previous Warburton's advert stars George Clooney, Robert De Niro, and Sylvester Stallone.
Discovering the history behind Irish yellowmeal
As a wholesale bread supplier we enjoy discovering exciting ingredients, old and new. Yellowmeal, also called yellermeal or cornmeal, is a favourite ingredient in Irish cuisine. It's the star of the show in a deliciously crisp, buttery flatbread but it comes with a sinister past. Yellowmeal only became a staple food in Ireland because of the Great Irish Famine of the mid-1800s, when a million people died and another million fled.
Yellowmeal is made from dried, ground-up corn kernels, originally used to bulk up bread when flour was in short supply. British PM Sir Robert Peel arranged the maize to be imported from the USA in a bid to stop the disease and death caused by the famine. It quickly acquired the nickname 'Peel's Brimstone' because it was so hard to digest. But the Irish people found a way to make it palatable, and these days yellowmeal is found in a variety of lovely Irish dishes including pancakes, potato cakes, and breads.
Historical bread injustice marked with a statue
Roll back time to October 1872, when little Sophia Constable was sentenced to three weeks' hard labour in a House of Correction, aged just 11, for stealing a loaf of bread in Whitby, North Yorkshire. She then spent four years in Doncaster reformatory school. Once freed Sophia went home to Whitby, married, had children, and the rest is history.
Now, Sophia's great-granddaughter Louise and half cousin Georgia have officially cut the ribbon on a touching statue of their relative, now the centrepiece of North Yorkshire Council's Treadmills development, built on the site of the former Northallerton prison. The sculpture is by Ray Lonsdale, whose powerful work graces many towns in the north of England.
Don't try this bread hack at home
As modern bread suppliers in Kent with a spotless safety record we're sometimes horrified by people's baking antics. In a vintage report from 2012 on the Hackaday site, for instance, experts reckon you can bake much better bread at home. Home baked bread, they say, can end up a bit too crusty for comfort. But you can control the thickness and hardness of the crust with a 'careful application of steam'.
The person suggesting the hack fitted an ordinary pressure cooker with a valve to inject piping hot steam into an oven via the oven's exhaust. So far, so dodgy. This allegedly 'gelatinates' the starch in the bread crust, keeping the gelatin from hardening too quickly and giving you a thin, golden brown crust. To be honest, it sounds lethal.
Try this and put a big smile on your face
Forget all that banana baby food and steam nonsense. Do this instead: ask us, a respected frozen bread supplier, for some gorgeous samples of wholesale artisan bread and we'll pop them in a delivery van for you. No charge.