Bake-Off, Bread Haiku, horror bread and cake kindness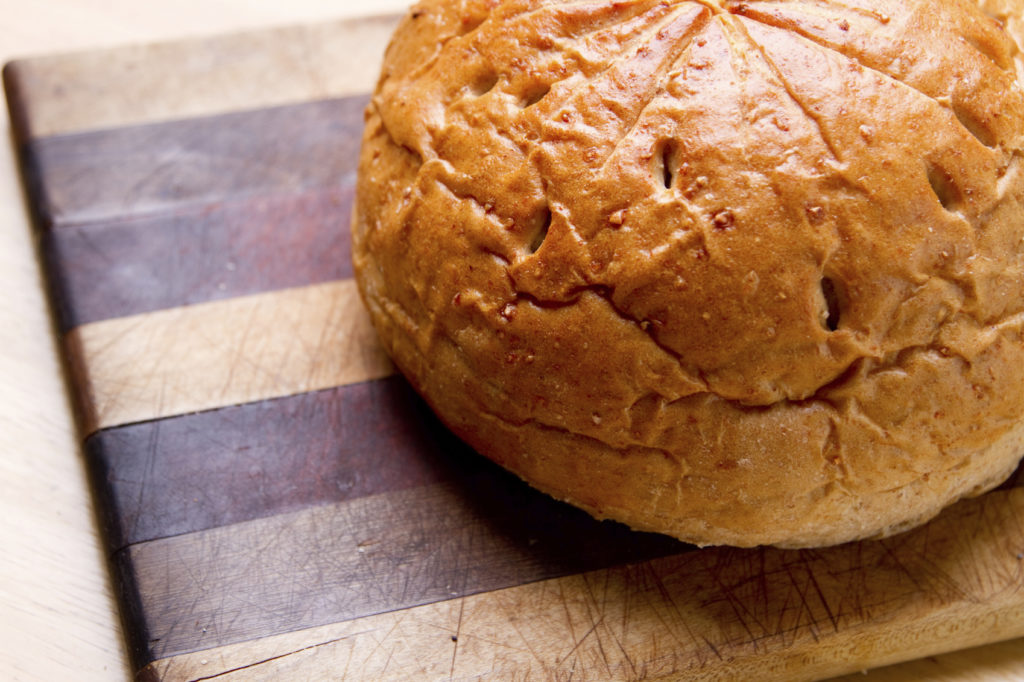 It's lovely to see people all over the world enjoying bread in innovative and creative ways, handing out kindness along with baked goods, and managing to grow their businesses despite significant challenges. This time around we're focusing on some of the most heart-warming bread stories around, designed to put a smile on your face. Here goes.
Delicious bread poetry
Every April for the last twelve years there's been a poetry festival in Miami called the O, Miami poetry festival. The idea is to get poetry in front of as many people as possible for the USA's National Poetry Month.
Now there's a new initiative involving bread and the three line, seventeen-syllable traditional poems called Haiku, a beautiful Japanese tradition. Throughout the whole of October, 'Poems for Bread' is asking customers to write a Miami food-inspired Haiku in exchange for a free loaf at the popular Miami bakery Zak The Baker. Write a Haiku every day for a free daily loaf? That's what we call a bargain.
Horrific bread from California
Did you watch the TV horror series The Last of Us? If so you're probably still having nightmares about the show's horrid fungus-infected zombies and the nasty clicking sound they make. Now two Californians, Catherine and Hannalee Pervan, the mother and daughter owners of Benicia's One House Bakery, have recreated one of the zombies in bread… and it is disgustingly brilliant.
Click here to see their masterpiece, which took around 400 hours to build. It's actually an entry into the local annual scarecrow competition – and we think it's a winner. Mind you, it looks so like the zombies in the show that we're not sure we'd actually want to eat it!
How kindness made a birthday cake extra-special
We found a lovely story on Facebook, all about a woman called Lisa who bought a sheet cake for her friend Mandy's birthday. She asked a shop worker behind the counter to write a message for Mandy on the cake, then took it to the checkout… where she realised the writing was very messy. She thought it was funny, and not a problem, but the staff at the checkout didn't, and they called the manager.
As it turned out the girl who wrote the message had Autism, and wasn't really supposed to write messages on the cakes, but it probably made her day – and the shop staff thanked Lisa for being so nice about it. As she said, "So I guess the moral of the story is that kindness is important." Having posted a photo of the cake on social media, she was thrilled to see it rack up more than 529,000 likes and 1000s of positive comments, praising her for her 'beautiful' response and saying it restored people's faith in humanity.
Devon's Vegan hummingbird cake takes the prize
Cakewhole in Plymouth's Stoke village is the happy winner of a Platinum award at this year's Food Drink Devon Awards 2023. The star of the show was the bakery's Vegan, gluten-free hummingbird cake, described as a "deliciously moist cake filled with bananas, pecans, and pineapple topped with a layer of cream cheese icing laced with cinnamon and sprinkled with candied pecans". More than 444 people from the county's finest food and drink producers, hospitality firms, catering businesses and specialty retailers celebrated at the Exeter awards ceremony afterwards. Congratulations over there, from us over here!
This was bread week and it's bye- bye to Abbi
We're sad to see Abbi go, the latest Bake Off contestant to bite the dust. This time around it was the notoriously tough bread week, a week in which many of the best Bake-Offers fail. We can't wait for next week's show, which has been rescheduled to leave room for the football. You can catch it at 8pm on Wednesday 18th instead of the usual Tuesday slot.
Cameroon bakery swerves wheat shortages
Next, a heart-warming story from Cameroon in Africa. In 2022 Adeline Pelage and her husband made a big change at their small bakery. They stopped using wheat flour, which was readily available in 2019 when the business kicked off but quickly became unaffordable and hard to find, replacing it with locally-sourced sweet potato flour.
Managing to avoid ongoing problems around wheat supply and food security has led to the business growing fast, and the couple hasn't looked back. It just goes to show, it's good to stay flexible in unpredictable times. The company's customer agree. They're asking the bakery to bake more goods made from local raw materials.
Man City star briefly returns to his bakery roots
The dazzlingly talented Manchester City footballer Matheus Nunes used to work in a bakery before he hit the big-time as a high flying sportsman. He went back to his roots recently with a visit to a popular bakery in Ancoats, The Flat Baker, where he worked a shift, serving customers and trying his hand at making one of the outlet's best-sellers. Good man.
Fall in love with the finest artisan breads for FREE!
We bake, and we bake beautiful. The UK's foodservice sector loves our breads. If you haven't give them a go yet, click below to request free artisan bread samples so delicious you won't be able to resists scoffing the lot… all in the name of research, of course!