Pasta water magic, bread price cap appeal, Tik-Tok bread tip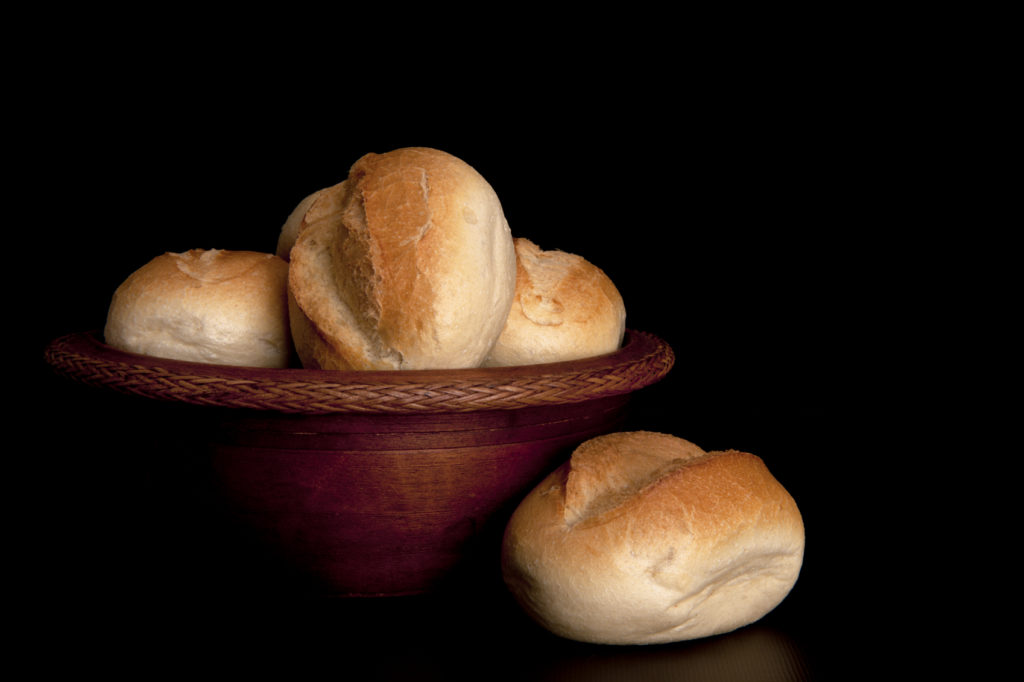 As a Kent frozen bread supplier with a great reputation for quality, sustainability and unforgettable flavours, we're always chuffed to find interesting artisan bread stories to chat about. Here's the latest crop.
Holey bread sacking compensation
As reported by The Guardian, the head baker who was sacked from a Bridport artisan bread shop for producing bread with too many holes in it has won more than £15,000 compensation. Artur Piaszczynski told an employment tribunal that making bread was an art, not a science, and while his breads may have been 'inconsistent' he hadn't been given specific performance targets and hadn't been given clear warnings before being sacked.
Nigella recommends pasta water for soft, beautifully textured bakes
Nigella Lawson recommends we save the water used to cook pasta and spuds to use in baking. Apparently it helps bread's texture and supports a great rise. All you do is use pasta or potato-water instead of regular water. The starch helps the dough rise and makes the bread softer. If the water contains too much salt you can dilute it until it's salty enough but not too salty, and leave the salt out of the recipe.
Here's the science bit. When you make bread, starch interacts with the protein gluten to make the bread set and stop it caving in. Starch also contains sugar, which affects the yeast and helps the bread rise. Using potato or pasta water means the starch feeds the yeast and makes the dough rise faster. Because starch is so absorbent, it holds onto moisture to make the bread softer.
Tik-Tok does it again
Tik-Tok is our go-to place for quirky bread stories, and this time it has delivered a beauty. Don't panic if you drop a glass and it shatters all over the floor. Not only does bread remove mould from tumble driers and washing machines, and clean your oven to a gleam, it also picks up shards of glass really well. As long as you wear gloves it should be perfectly safe.
The banana bread thing rumbles on… and on
Before covid very few of us had heard of banana bread, let alone given it a go at home. Now the news is stale but the innovations just keep on coming, with one online recipe recommending adding mayonnaise to banana bread to make it more 'moist and flavourful'.
It sounds horrid but the science stacks up. Mayo's high oil content adds a 'creamy texture' to bread and stops it drying out in the oven. The resulting loaf stays 'tender' for days. The egg yolks in the mayo make the bread more stable, less crumbly, and really easy to slice. Finally the vinegar in mayonnaise offsets the sugar to make your banana bread less sweet.
Yup, the science makes sense – but it still sounds awful!
SNP calls for a price cap on bread
The Scottish Nationalist Party's Westminster leader Stephen Flynn wants a price cap on staples like milk and bread. He says it's vital to help ease the cost of living crisis. In his words, "In all the constant chaos of the last number of years, this is probably the scariest moment for people in our communities. In fact, for people right across our communities, things have never felt harder."
Why Wonder Bread has lost the plot
Yahoo News reports on Wonder Bread, which once held a special place in US food history. It was a staple for decades but now the white loaf's once-popular soft texture and weirdly long shelf life has proved its undoing.
'Profound changes in dietary preferences' plus better awareness of what's good for us and what isn't sit at the heart of the brand's problems. Once thought of as a healthy food, the high salt and sugar content and long list of additives are putting consumers off. But there's more. A seismic shift in attitudes to food means people want 'a more diverse, authentic, and sustainable culinary experience' including artisanal, traditional and specialty breads from around the globe.
Test drive our fabulous artisan frozen bread
As a popular Kent frozen bakery supplier, we're delighted to provide yummy free samples to potential foodservice customers. If that's you, click below to apply for a box of beautifully baked goodies.