Fresh bread confusion, potato bakes, fun with tinned biscuits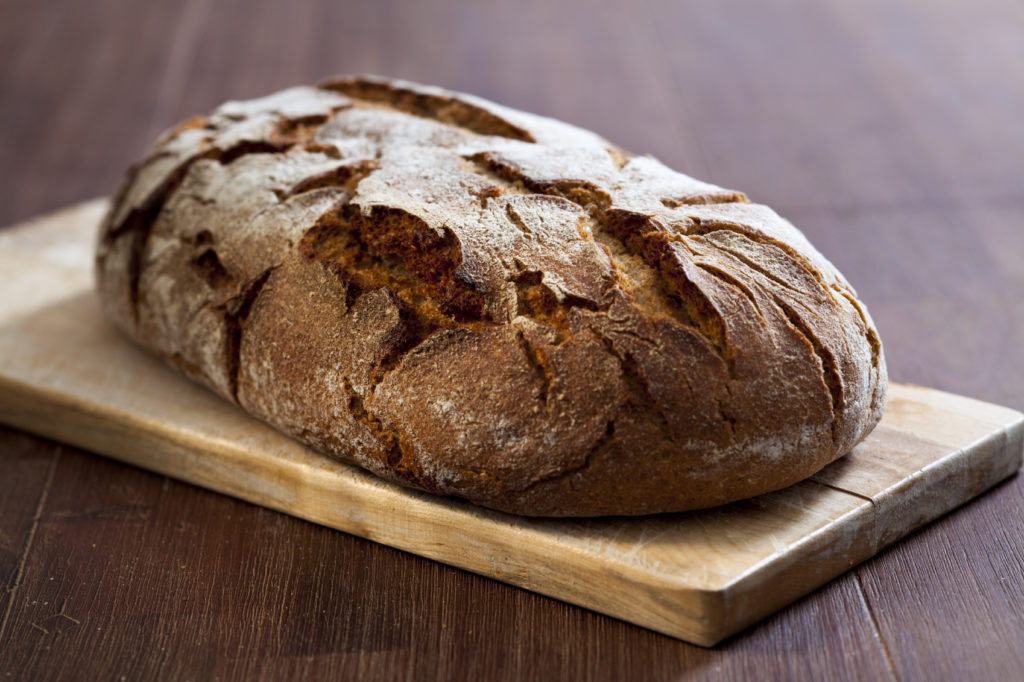 How do you keep bread fresh? The experts suggest a zillion ways, but some of them are contradictory. Stale bread gets a boost, as do ready-made breadcrumbs. Potatoes turn out to be an unlikely bakery hero. There's fun to be had with American tinned 'biscuits'. And Greggs products have embellished the night skies up north. Here's the latest bread news, brought to you all fresh and tasty from our artisan bakery in Kent.
Keeping your bread fresh in a cost of living crisis
This week we're seeing a flurry of online recommendations to keep bread fresh, useful in a cost of living crisis when every slice matters.
Some say never store your bread in a plastic bag because condensation can make the bread damp and attract mould. Others say sneak a slice of potato into the bread bag to keep things moist. There's a tip saying bread should only be stored in a cloth bag, and another saying just keep it in the freezer and take it out slice by slice.
One expert warns we should never, ever store bread in the fridge, another says we need to store it in the fridge. In the face of all this confusion, airtight bread bins are apparently ideal.
Stale bread delivers heavenly cheese toasties
So what do you do if a slice slips through the cracks in your hyper-efficient fresh bread preservation process and – horror of horrors – becomes stale? Do you fall to your knees weeping or tear your hair out in despair? No. You paste on a stiff upper lip, pick yourself up, dust yourself off, and go make a cheese toastie. The fat from the cheese plus the heat from the grill helps revive the stale bread, and because it's dry it goes a particularly nice, crisp brown. What do you get? Total cheese toastie perfection.
Mashed potato breads
Kartoffelbrot, AKA potato bread, is apparently rising in popularity, a baked German treat made with mashed potato, all soft and fluffy with a crispy crust. Kartoffelbrot rises fast and the recipe is super-simple: yeast, oil, and a 50/50 blend of mashed potatoes and flour, given two separate half-hour proving sessions before being baked. The resulting rich, earthy flavour is a delight and makes the perfect accompaniment to every savoury dish. It's also an excellent way to use up leftover mash.
More spud-based inspiration. You can also make a delicious fluffy banana bread using mashed sweet potato. Who knew?
Getting creative with 'biscuits'
Canned biscuits. They're a thing, but not over here. It's an American thing. Over there a biscuit isn't a biccy, it's a soft, fluffy bread with a texture a bit like a scone, eaten with breakfast as a side dish. And you can do exciting things with this quirky culinary marvel.
The idea is you buy a tin of ready-to-bake, shaped biscuit dough then fry it in oil instead of baking it. The resulting 'fry bread' is a simple fried flatbread originally made from flour, lard and sugar, invented by the Navajo tribe and now a powerful symbol of their resilience and perseverance.
USA's dramatic bread crumb market boom
At just under 988 million dollars right now, the breadcrumbs market in the USA is predicted to grow to a monster 1,961 million US dollars by the year 2033. It's all down to the growing popularity of home baking.
Newcastle treated to Greggs' bread-inspired 'firework' display
People in Newcastle enjoyed a curious alternative firework display at the weekend. The Greggs bakery factory at Gosforth was the source of a 'mysterious' light show, which projected massive laser images of sausage rolls, pasties and other Greggs treats up into the sky, just like magic. We like their style.
Taste our fabulous artisan bakery treats for yourself
Want free artisan breads to taste for yourself? Click the link below to request a box of samples that won't cost you a thing except your free will. Taste them and you're hooked. Just saying…