Sponsoring Thomas Ridley Foodservice for Children's Hospice Week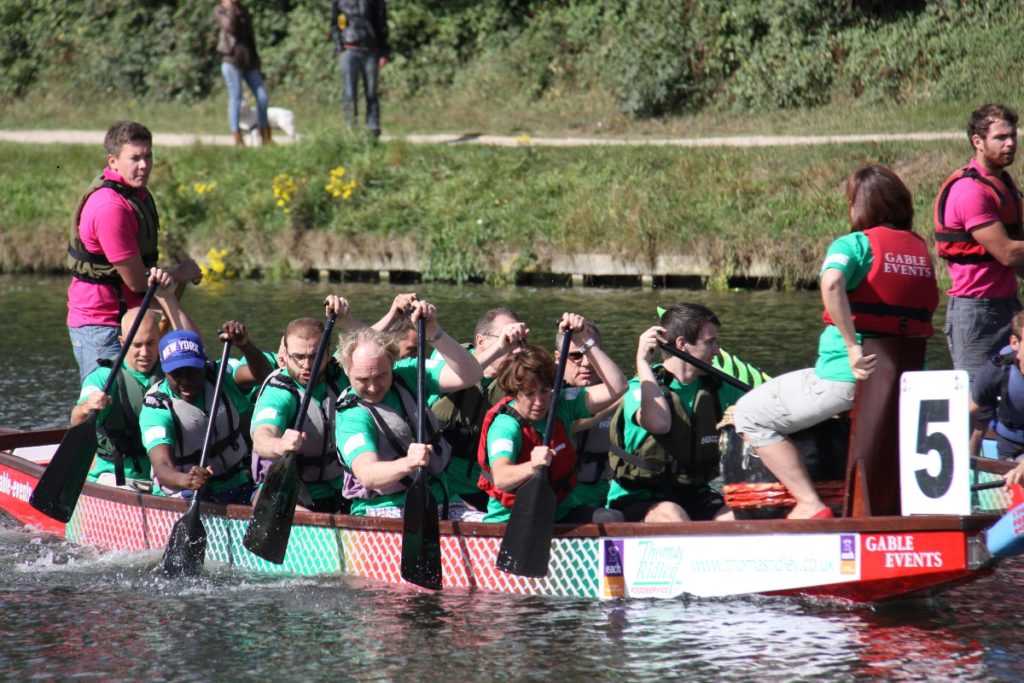 Rain, rain, rain… as if we haven't had enough water! On the positive side it brings to mind the role we played in Children's Hospice Week 2013, when our generous East Anglia-based customer Thomas Ridley Foodservice took to the river for a splendid sponsored Dragon Boat race in aid of Children's Hospice Week 2013.
We sponsored Thomas Ridley's Dragon boat team, donating £250 in exchange for pride of place on their team shirts. Sadly they didn't win but had an excellent time on the day raising money for a great cause, in which we were proud and pleased to play a small part.
The 2014 event will be held in April/May and features all manner of new challenges to take part in, including the BMW Berlin Marathon, a London to Brighton walk and even the first stage in the Tour de France, all in aid of children whose lives are cut short by illness and disease.
About Thomas Ridley Foodservice
Thomas Ridley is an East Anglian foodservice company who deliver chilled, ambient and frozen foods to the catering industry including pubs, hotels, care homes, schools and hospitals. Like us they have a strong environmental focus, dedicated to doing the best possible job with as little environmental impact as possible.
Since the charity event they've been in the news for investing more than half a million pounds in six brand new, 'greener' delivery lorries. The vehicles feature fuel-efficient automatic gear boxes plus on-board fuel consumption monitoring and even intelligent routing software designed to cut mileage to the bone. The lorries' chiller units are in on the game too, using environmentally-friendly coolants and refrigerants and running from a completely separate generator to cut emissions and noise even more.
Thanks again to Thomas Ridley for including us in their fundraising efforts. We'd love to get involved again in 2014, so watch this space.