Nutritionists unite to say "eat more bread"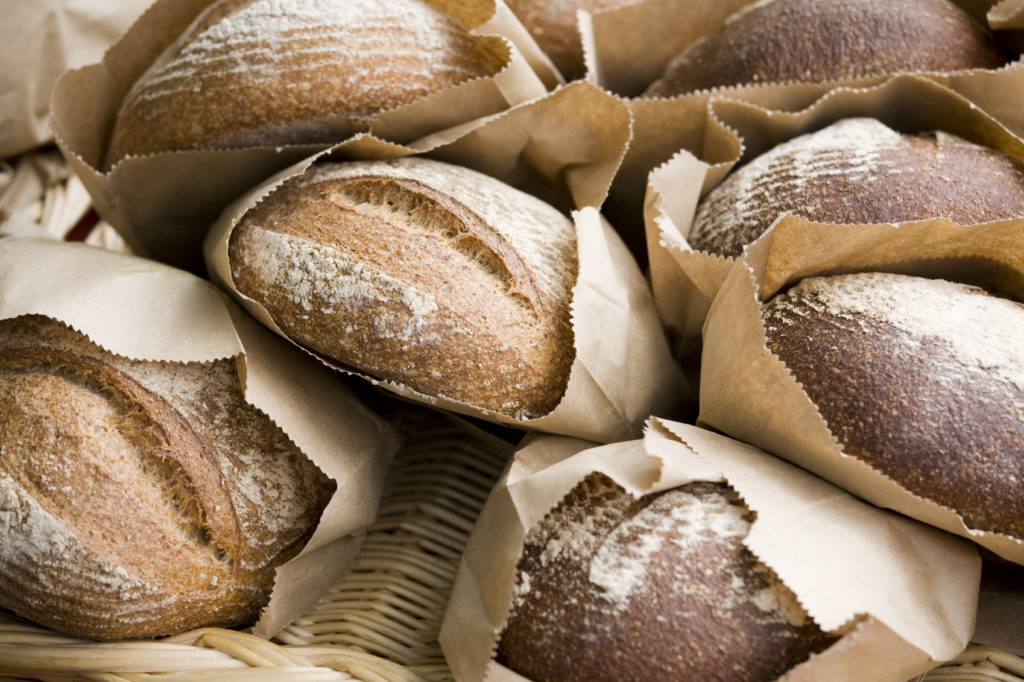 We've been enjoying bread as a diet staple for 8,000 years. We eat 220 million slices of it every day in Britain. That's enough, according to the Daily Mail Online, to cover an impressive 51 Wembley pitches.
Bread cast as the black-hatted baddie
Recent trends for low carb diets and the current paranoia about gluten have led to bread being cast as the baddie. Bread has also been tipped as the culprit in irritable bowel syndrome and obesity, but there's no scientific evidence to prove it. The gluten thing is gathering an enormous head of steam even though fewer than one in a thousand of us has coeliac disease and just 2% have a food allergy or some level of intolerance.
All this seems crazy when humans have been eating the stuff for millennia, as a staple element of our diet, without coming to any harm. Luckily expert nutritionists are coming to the rescue.
Common sense advice from nutrition experts
Taking a common sense view based on the facts instead of scare tactics and junk science, nutritionists say we should be eating more bread, not less. Here's a list of eight popular breads and what they contain. Whatever your end-customers' favourite, it's all good stuff.
White bread – This is the bread that accounts for 70% or so of total UK consumption. The white flour used in it must be fortified with B vitamins, Thiamin and Niacin according to the law of the land. It's also a legal requirement to add iron and calcium, and white bread includes twice the calcium of wholemeal.
Granary bread – Made using brown flour with added malted wheat grains for a lovely, nutty flavour, granary contains a little less fibre and more folic acid than wholemeal.
Soda bread – Made with wholemeal or white flour and buttermilk, and replacing the yeast with baking powder, makes soda bread an excellent choice for yeast-free diets.
Pitta bread – Pitta bread and flat breads have much the same nutritional value as white and wholemeal breads, according to the type of flour used.
Rye bread – Rye flour is really low in gluten and their low glycaemic index means they converted to sugar really slowly, helping you feel full for longer.
Wholemeal bread – Made from wholegrain flour, including the fibre-rich husk and vitamin B-loaded wheat germ, wholemeal includes aroound four times the fibre, three times the zinc and twice the iron compared to white bread.
Ciabatta – Packed with rich olive oil, ciabatta has more fat than white bread but it's open texture means a slice weighs less. Great for kidding yourself when you're on a diet!
Seeded bread – Added pumpkin, sunflower, poppy and linseed seeds makes for a high fibre bread and adding extra vitamin E delivers that unmistakeable nutty flavour.
We bake an extraordinary variety of beautiful artisan breads, British through and through, from field to plate. Your customers are worth it. Give us a call if you'd like a free box of samples delivered straight to your door.