Hot news in the burger foodservice sector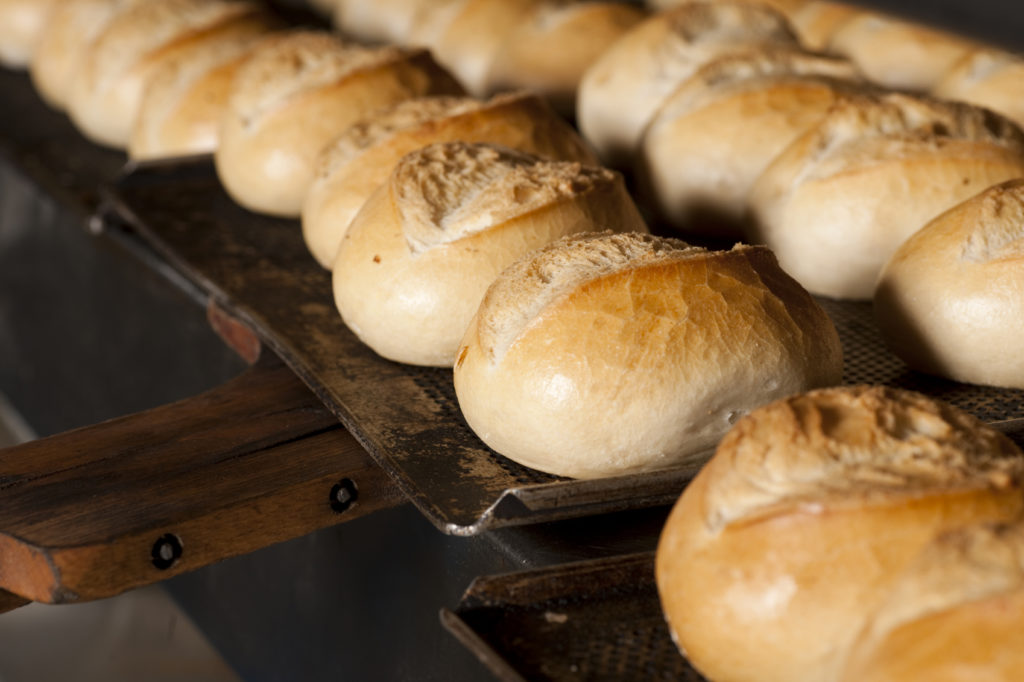 There's a lot of talk about the not-so-humble burger in the foodservice sector right now, no surprise when the Great British Burger was celebrated so thoroughly on August 27th. To mark the occasion we've pulled together three meaty burger stories for you, all of which have a bearing on our gorgeous artisan breads.
Delighted with our Craft Guild of Chefs endorsement
As you can imagine, we're chuffed to bits with the The Craft Guild of Chefs endorsement we've been awarded for our entire artisan ciabatta and brioche range. Here's a link to our page on the TCGC website.
The Guild's Approved Product endorsement is marketing gold dust, real proof for the foodservice industry that we've hit the top quality mark. And our Red Tractor certification is grist to the mill – pun intended – also helping to boost our popularity with leading pubs, restaurants, hotels, caterers and cafes.
Our range of four brioches covers rolls, sliders, hot dog buns and loaves. They were carefully scrutinised by the Guild's expert panel while we waited nervously, and it turned out they all met the organisation's strict quality criteria. This means we can proudly display the Craft Guild of Chefs' Approved Product logo, and benefit from all the goodwill and trust that goes with it. Thank you to the Guild for an accolade we'll be living up to.
Mintel explores burger-power for National Burger Day 2015
To mark this year's national burger day on 27th August, research experts Mintel explored how leading global burger players were evolving in line with people's increased expectations, and looked into our new-found appetite for gourmet burgers.
As Helena Childe, a Senior UK Foodservice Analyst, said:
"According to Mintel's forthcoming Burger and Chicken Restaurants UK 2015 report, 52% of those who have eaten in or have bought a takeaway from a fast food restaurant or outlet in the last three months say they would be interested in ordering home delivery from a fast food restaurant chain, rising to 60% of 16-34s."
As Caleb Bryant, a US Foodservice Analyst, commented:
"Burger restaurant competition is fierce—both among quick-service and gourmet operations. Their menus are evolving while their burger descriptors are getting juicier. Delivery service is the next burger frontier, as many of the major burger brands have begun testing delivery in major metropolitan areas."
Gourmet burgers start to go mainstream
And there's more. As reported in Hospitality and Catering News:
"Rather than the traditional quarter-pounder, new research from Mintel finds that many Brits are now looking for a 'better burger', with 7% of Brits who've visited a fast-food restaurant in the past three months saying they've switched from these restaurants to gourmet burger restaurants, rising to over one in 10 (12%) users aged 16-34."
Better still for us, 24% of those surveyed are also looking for premium breads. And gourmet burger restaurants mean gourmet burger buns, closing the circle.
Our beautiful artisan ciabatta and brioche breads have attracted a Craft Guild of Chefs endorsement
National Burger Day was a huge success
Gourmet burgers are well on their way to becoming the next big thing
Well done, universe, for joining the dots so perfectly for us! And a huge vote of thanks to our suppliers, our staff, our foodservice clients and everyone else who has helped us get to this stage. Onwards and upwards…