Chiquito's Simon Xavier wins NBA Technical Burger award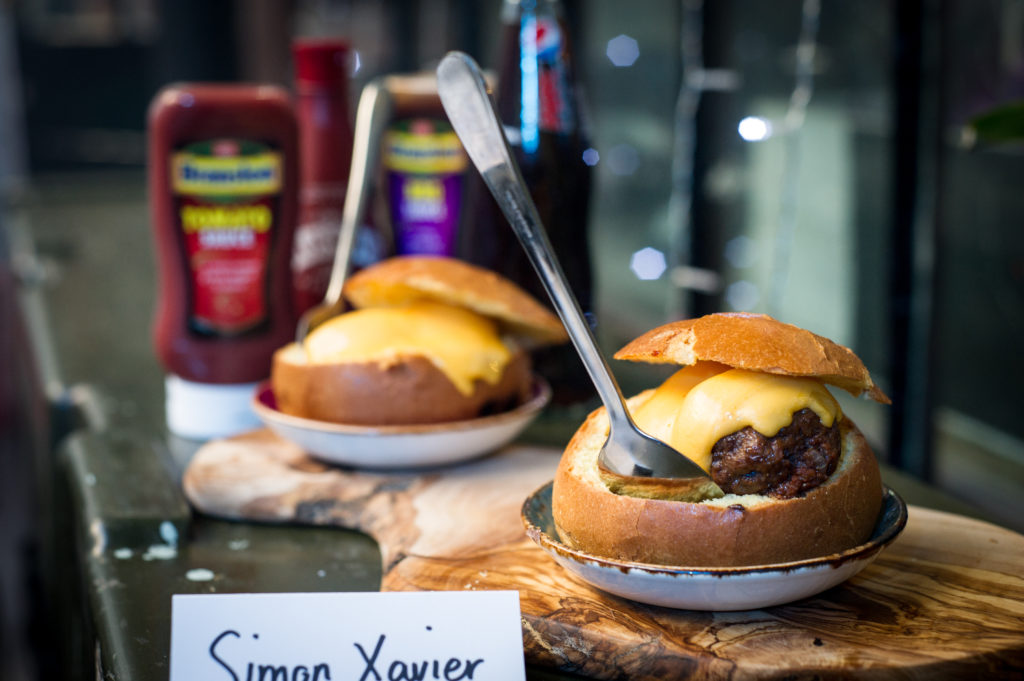 Last time we talked about the top class food outlets competing for this year's National Burger Awards. Now the jury's in and the winner is… Joe Leckie of Mac & Wild. Congratulations, Joe.
Chiquito's Simon Xavier wins National Burger Awards' Technical Burger Award
Simon Xavier, Chiquito's brilliant chef, won the Technical Burger award, where the contestants are given a bunch of random ingredients on the day and asked to concoct a beautiful burger out of them, cooking on the hop.
We're delighted to hear Simon's news, since the lovely people at Chiquito and their customers love our tasty Red Tractor Certified burger buns as much as we do. Well done Simon, you're our big burger hero!
Chiquito, with restaurants in Norwich, Ipswich, Thanet, Colchester, Ashford and Chelmsford, is known for its warm welcome, vivid atmosphere and amazing Tex Mex flavours, famed for delivering a lovely, mellow fiesta feeling. The ideal culinary destination for foodie treats, light bites and full-on feasts. If you want to give them a go, you can book via the website.
Everyone's a winner
Competition was fierce between the cream of the burger revolution crop of creative chefs, every one a winner in their own right. In all, sixteen talented finalists delivered an array of splendid gourmet burgers to be judged, each a little piece of culinary perfection, and competition was fierce.
The judging panel was headed by the celeb chef Andy Bates plus a team of burger experts, and Simon's award, for us, was a great end to a really exciting contest. Joe Leckie's epic Venimoo burger, overall winner of the day and a favourite on his game specialist restaurant menu. David Fernandez from the Stock Burger Company won the Signature Burger award, thanks to his fabulous Ox Jus Burger.
Bye Bye burger, burger goodbye
We extend hearty congratulations to everyone involved. It was another event to remember, more evidence that the grotty burger of the past is dying out fast.
Long live the burger of the future: quality meat, super-fresh local ingredients, cooked to exquisite perfection, ideally made with tasty artisan rolls that're British from field to plate. Yum. We're already looking forward to the National Burger Awards 2017.