Crazy bread news for February 2016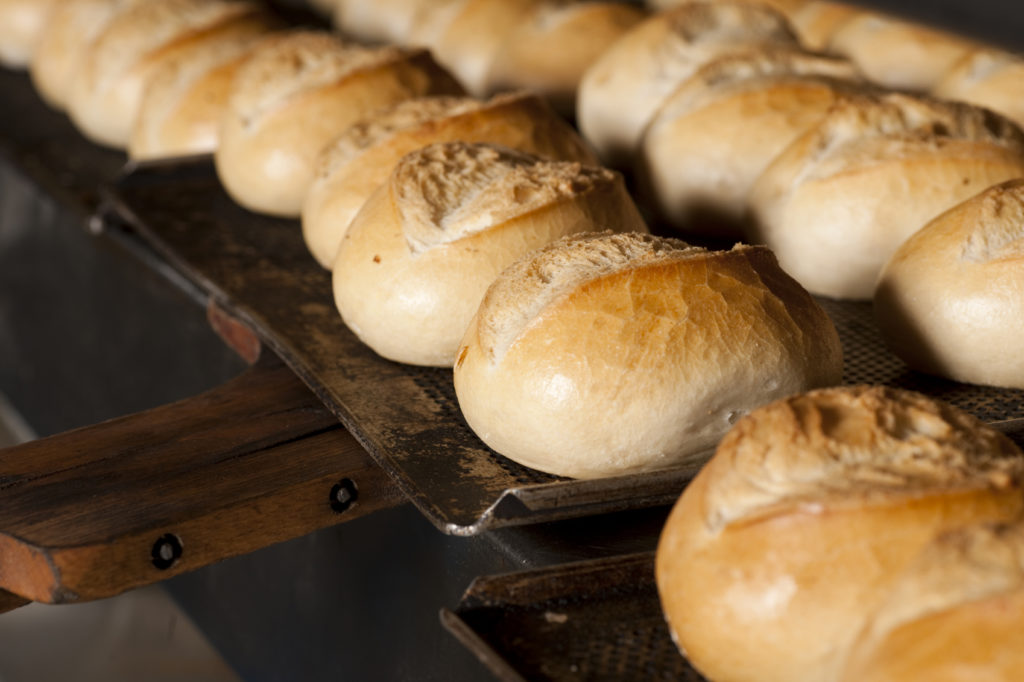 There's a crazy side to more or less everything in life. There's certainly a crazy side to bread. Here are some of our favourite bread-led stories for February.
School's bread and butter gaffe
At least it wasn't bread and water. But one British school has found itself at the centre of a scandal after sending out a letter to pupils saying they'd be given 'bread and water' for lunch if they forgot their dinner money.
Alban Church of England Academy in Great Barford swiftly reversed the decision after outraged parents complained. The school said children had turned up at school without a packed lunch or dinner money over 100 times in the previous month. Their foodservice suppliers, Caterlink, have a strict no debt policy, and the admin burden – including the cost of sending out letters to parents – was getting out of control.
From next month, the school will telephone parents whose children arrive without dinner money or a packed lunch. And they've apologised for causing offence.
The extraordinary rise of gluten-free 'cloud' bread
We don't think bread should bear any relation to clouds. But gluten-free 'cloud bread' is the latest food fad online. It's a super low-carb, gluten-free alternative to bread designed for people who are fussy about carbs and have taken against gluten. Cloud bread is rounded and lumpy with a 'melt-in-the-mouth' texture that, quite frankly, sounds revolting. But then again, we're bread purists.
Cloud bread first raised its strange, fluffy head back in 2010 and the trend has been on a slow burn ever since, with the gluten and allergy thing boosting its popularity. It's made from eggs, cream cheese, cream of tartar and artificial sweetener, a combination that doesn't exactly fill our taste buds with delight, and while it's low-carb and gluten-free it contains a great deal of protein from the eggs and cream cheese.
A taste sensation or an internet sensation? We haven't dared try it yet and we're not sure we want to. But if anyone out there amongst our foodservice clients has given it a go, we'd love to know what you think.
Brilliant bread art
Last year's Great British Bake-Off delivered a bunch of amazing-looking breads in all sorts of interesting shapes and designs. We love The Telegraph's feature about weird and wondwerful bread sculptures, which includes bread handbags, bread ships sailing on bread oceans and bread alligators. Here's a link for your entertainment.
Star Wars' revolting instant green bread causes a stir
The movie is brilliant. And the instant bread the character Rey makes on Jakku, with its sickly greenish hue, has caused consternation amongst fans. They want it… and they want it bad. But where can they buy it?
Star Wars Director J.J. Abrams himself hatched the idea, inspired by military rations, and it's real, not CGI. He said:
"You wouldn't believe how long it took to actually perfect that one, that little tiny gag in the film. It started off with the mechanics of getting the bread to rise and the liquid to disappear, but then there was the ongoing problem of what colour should the bread be? What consistency should it be? Should it have cracks in it? Should it not have cracks in it? It took about three months. The actual mechanics of it was fairly simple, but the actual cosmetic side took a lot longer."
He should have asked us. Allegedly the end result was more or less uneatable, with no nutritional value. Nice idea, though!
More next time…