Venezuela's bread crisis, honest crusts and the speciality bread boom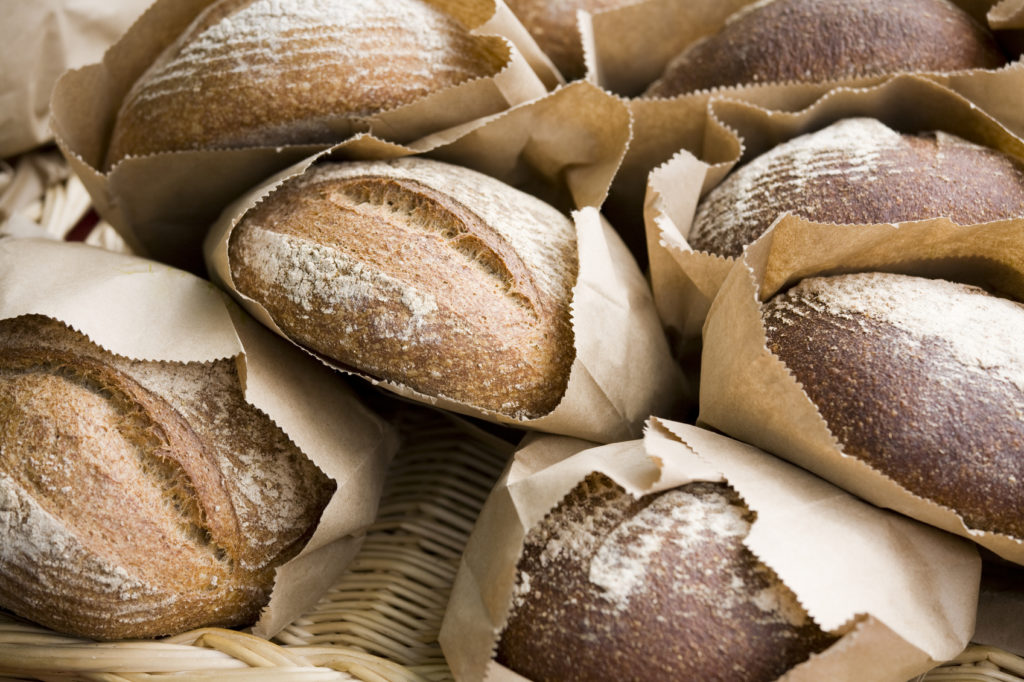 It's all go in our world right now, with a plethora of fresh bread stories. A shortage of the stuff has led McDonald's to stop selling Big Macs in Venezuela. Lives are being turned around dramatically thanks to a passion for baking. And speciality breads like ours are hot property, enjoying a boom in consumer interest. Here's the news.
McDonald's South American Big Mac woes
Apparently McDonald's biggest Venezuelan franchisee has stopped selling the group's signature Big Macs because bread is in such short supply. Buenos Aires is home to Arcos Dorados Holdings, which runs over 2000 Latin American and Caribbean outlets. They say the crisis is temporary, and they're working hard to resolve the matter fast.
Bread isn't the only thing in short supply in Venezuela right now. Basics like rice and loo roll are hard to find, too, resulting in looting and increasing public protests. The nation's economy is predicted to shrink by 10% through 2016, and inflation is set to accelerate to 700%. All of which means McDonald's problems with flour shortages might not be resolved as quickly as the franchisee hopes.
Bread changes lives – From criminal to local hero
Francesca Barker's life was in tatters. Facing a prison sentence, things were fast spiralling out of control. But a newly-discovered passion for baking bread turned things around. Now she's earning an honest crust – pun intended – thanks to a baking course that opened up a whole new world.
Thanks to her the little villages of Affleck and Littleborough, in Greater Manchester, are home to two successful stores, where the best quality ingredients are used to bake everything from basic white tin loaves to tasty tomato focaccias and rich spelt and honey breads. The Barker Baker has arrived, and Fran's entire life has turned around. As she says on the website:
"In February 2013 I was convicted in the Crown Court and received a suspended sentence of 18 months with compensation order, mandatory probation, drug rehabilitation and mental health support. Whilst on probation I was sent on a bread making course for 3 days – it changed my life. In between attending drug rehabilitation with ADS and Intuitive Recovery and engaging with the local mental health team, I found that baking was a therapeutic and invigorating way to break the routine and find the passion in something that wasn't all about the crime I had committed.

I created The Barker Baker as a vehicle for positive change to address the issues of re-offending, substance misuse and mental health issues. From motivational speaking and practical advice about gaining employment, engaging in support and most importantly finding your passion and self-worth to hands-on workshops in the kitchen, learning a skill, working as a team, creating, inspiring and building towards a stable and sustainable future."
Just like our breads, it's heart-warming stuff. We'd like to wish Fran the best of luck with her business.
The growing consumer appetite for speciality breads like ours
According to a story on the FG Insight website, rising consumer appetite for speciality breads like ours reflects a wider trend across the entire bakery category. While traditional bread sales have been falling steadily for several years, speciality bread products are in more demand as people become more interested in healthier alternatives to old-school everyday sliced Chorleywood stuff. The fast-growing trend means a flour mill might find itself making 100 or more different kinds of flour these days, a sea change and news that proves the sector is far from stale. Pun intended again!
At the same time a couple of German plant breeders say growing consumer demand for high-quality, healthy foods delivers a great opportunity to reintroduce ancient wheat varieties. Friedrich Longin and Tobias Würschum from the University of Hohenheim say preferences in the US and Europe are creating fresh markets for interesting old species. They recommend testing and analysing some of the thousands of ancient wheat varieties held at seed banks to identify those that best suit the growing trend for better, more flavoursome breads.
Forward-thinking foodservice provider? Test drive our breads for free
Join us next time for more foodservice-focused bread stories from around our beautiful blue planet. In the meantime, if you fancy test-driving a batch of our gloriously tasty, super-fresh artisan breads, we'll deliver a box direct to your doorstep, no charge. The proof is in the eating.