Pokémon burgers, rainbow burgers, pneumatic bread and more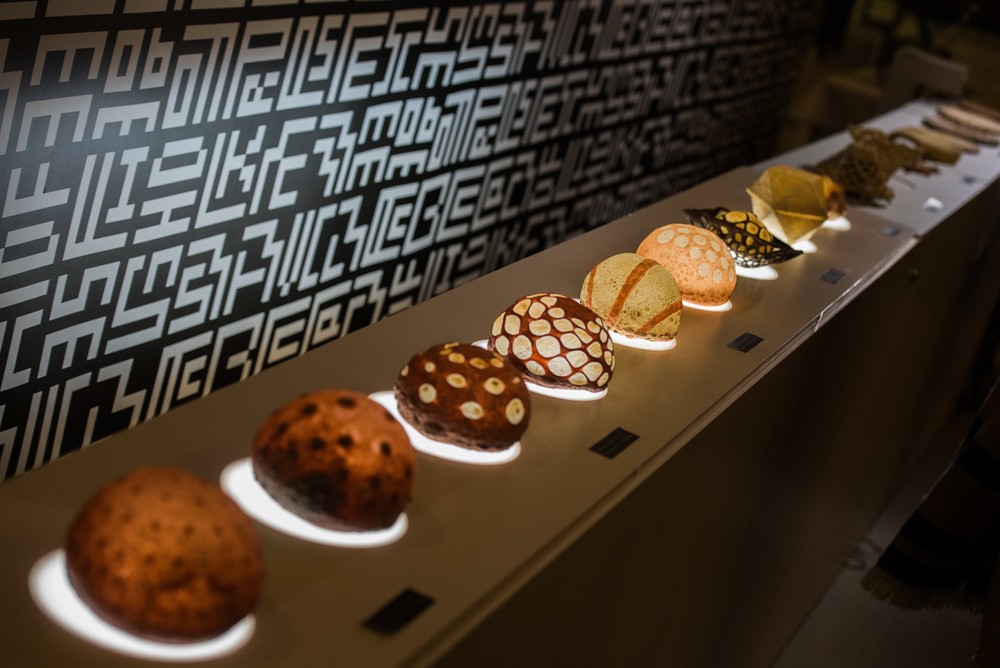 The Great British Bake Off's always-challenging bread week is just the tip of the bread news iceberg. There's all sorts of excitement in the amazing world of baking. Here's just some of it.
Gene Wilder and Pokémon burgers inspire foodies down under
Pokemon Go has sent the world crazy. A Sydney burger shop, Down N' Out, has created a suite of three burgers inspired by Pokémon, namely Pikachu, Bulbasaur and Charmander. Each burger has been carefully created to match the personality of its animated counterpart and comes with a special Pokemon trading card listing the ingredients.
Apparently the Charmander is spicy with cheese dripping off it. The Bulbasaur is grassy and 'cleaner', with a chunk of broccoli on top, and tastes rather like a Big Mac. And the Pikachu features the burger shop's infamous 'tiger fries' as well as ears made from Doritos.
At the same time another Aussie eatery, Sydney's Bar Luca, introduced their rainbow-coloured Beauregard Burger as a tribute to the late Gene Wilder, star of the movie version of Charlie and the Chocolate Factory. The traditional beef burger is smothered with tomato jelly, fried potatoes, cheese, blueberry onion jam, and something they call 'Wonka Sauce', all presented in a disturbingly colourful rainbow burger bun.
Materials science goes mental – Meet pneumatic bread
A materials science PhD student from MIT's Tangible Media Lab presented a range of intricately designed loaves at this year's SciFoo Camp in summer 2016. She combined her design, science and engineering knowledge to make inflatable food in 'aesthetically interesting' shapes and textures, created by cutting bread dough with a precise programmable cutter and bringing different doughs with different elastic properties into play. The loaves don't look like much when flat, but once inflated they're magical. The so-called pneumatic loaves joined other marvels like inflated cheese and encapsulated soup. Yum.
Syria's unique bread tastes like home
Syrian bakers use a unique blend of high protein whole wheat to make their traditional bread. Then they fast-bake the loaves in giant ovens at an incredibly high heat. When you're brought up eating it, ordinary sliced loaves just don't do the trick, which is why so many refugee Syrians are setting up bakeries. But there's more to the country's bread than great flavour. It's also central to Syrian culture, eaten with every meal and a foodstuff so popular that the government have long subsidised the wheat it's made from.
Now the nation's bread has become a weapon. While people in rebel-controlled areas struggle to buy the basics, Bashar al-Assad's government forces often target bakeries, with the number of reported attacks on bakeries and bread lines 'extraordinarily high'. Luckily the Syria Bread Project 2016 and One Nation are both working hard to support Syrians in baking their own bread.
Meet flavour number six – 'Starchy'
So you thought there were only five basic tastes: sweet, sour, salty, bitter and umami? You're wrong. A sixth basic taste has been discovered thanks to a study by Oregon State University, namely 'starchy'. Scientists once believed that the reason we love carbs so much was simply because of the sugars. Now it looks like starch is a taste in its own right… and humans love it.
We'll see you next time for more fascinating bread-led stories. In the meantime if you're in the foodservice sector and want a free sample of our delicious 100% British breads, we'll be delighted to deliver one to your door. Just ask.
(Thanks to John Werner, MIT Media Lab, for the image)