Garlic bread wars – Plus the continuing rise of proper bread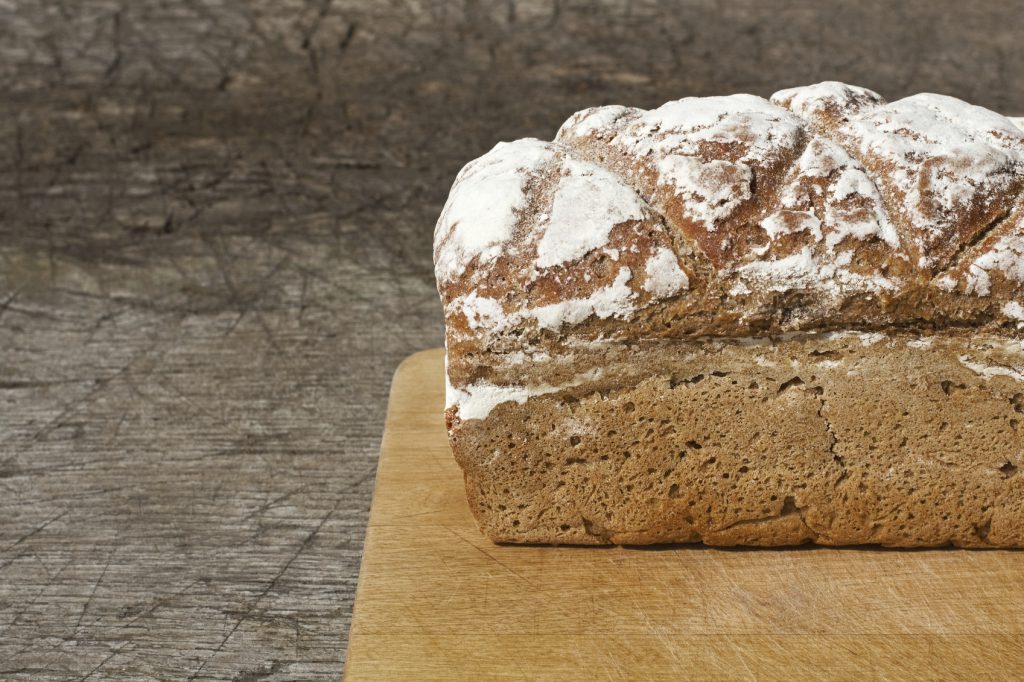 Who knew garlic bread was such an emotive subject? In a week when a Coventry man tried to stab another diner in Nando's restaurant thanks to a row over garlic bread, there's also insight from overseas proving yet again that 'proper' bread is much more than a flash in the pan. Here's the news.
Coventry garlic bread row leads to suspended sentences
Coventry's Nando's restaurant was the scene of an extraordinary sight as one customer tried to stab another man in the back in a row over a piece of garlic bread. Luckily the victim's thick coat saved him from serious injury. Three attackers have pleaded guilty of attempting to wound the victim with intent to cause grievous bodily harm, and they were handed suspended sentences plus 150 hours each of unpaid work.
Auckland bakery mills its own flour for better bread
Britain isn't the only place where proper bread is enjoying a dramatic revival. It's international. The latest story to hit the headlines comes from a hip Auckland, New Zealand company called Amano Bakery, which has started milling its own flour for the sake of better bread. Now they're selling 'the freshest baked goods in Auckland'.
The grain comes from South Island, milled on-site at the bakery in Britomart, and the move means the bakery has cut their ingredients list right down to a fraction of the ingredients used by bigger bakeries. While an ordinary sliced white loaf contains as many as 30 ingredients, Amano's baguettes and sourdoughs contain just three or four ingredients. As a result it's easier to digest as well as a whole lot more tasty. The leftovers from the milling process won't go to waste, either. The bran – the hard outer layers of the grain – will be used to make a bran breakfast cereal.
The Hipgroup, which owns the bakery, has an impressive suite of 'back to basics' goals. Everything they do is centred on their ultimate food philosophy: a strong emphasis on sustainable, locally-sourced food. The bread making process, from grain to plate, takes around 16 hours, and it's a real labour of love for the dozen or so bakers who work there. They apparently really enjoy the look on customers' faces when they bite into the soft, warm, freshly baked bread.
Utica Bread brings better food to New York
Welcome to New York where, in the 14 months since it opened, Utica Bread's wholesale business has risen and risen… and it's all down to a growing taste for top quality, local bread. The bakery started in business with the goal of selling 'high quality, European-style bread', because they suspected there was a big gap in the marketplace for good, crusty loaves. They were right, and they've been tapping into an enthusiastic and growing demand for the proper stuff ever since. Now they sell more than 1300 baguettes every week, plus a multitude of other breads and pastries.
About 80% of the flour they use comes from New York, namely local Farmer Ground Flour from Trumansburg, just outside Ithaca, and wholesale foodservice companies love the results. The Turning Stone Resort Casino, for example, serves the bread in five of its restaurants as well as its banquet department. In fact the bakery has had so much wholesale success that they've stopped serving retail extras like butties, soups and salads, and have changed their opening hours to seven days a week, 8am to 2pm, to reflect their new wholesale focus.
Interestingly, the bakery's owners have noticed a trend in demand. These days people apparently want a quality bread with good crust. And they care more than ever about where their food comes from. That sounds familiar… we've noticed much the same thing.
We'll see you next time for more news and views from our world.