Wheat gene editing, bread at £15 a loaf, the bread bible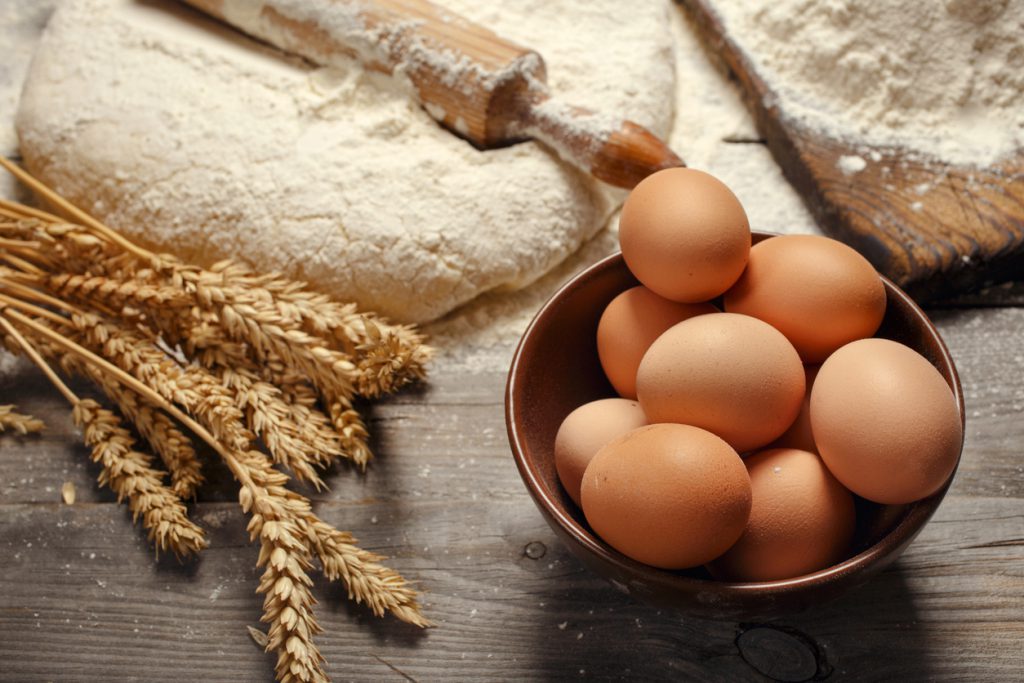 As usual there are plenty of intriguing stories from the world of bread and bakery right now. Here goes…
CRISPR gene editing set to create gluten-free wheat
Some forms of gluten trigger a dangerous immune reaction in the gluten intolerant, those who suffer from coeliac disease. Now there's a new kind of wheat in development that's gluten-free, engineered using the thrilling new CRISPR gene-editing technique that's changing our world in so many ways.
The wheat is expected to result in bread that's better than the stuff currently available on the gluten-free shelves, having removed the main culprit in wheat intolerance, a group of glutens called gliadins. A team at the Institute for Sustainable Agriculture in Cordoba, Spain, has used the CRISPR genetic modification technique to remove 90% of gliadins from wheat. It's a tricky task since there are 45 copies of the gene for the specific gliadin protein that causes some people problems. So far the team has got rid of 35 of them.
The scientists need to disable the rest before the CRISPR wheat strain is ready for testing, but apparently the resulting genetically modified wheat makes an 'acceptable' bread. Right now it's no good for baking large loaves but OK for smaller items like baguettes and rolls. But because some people object to genetic modification per se, it might struggle to take off.
Would your foodservice end-customers pay £15 for a loaf?
As we write, the US dollar is worth 75p. Which means some New Yorkers are paying £15 for a loaf of bread, $20 in their money. It's no ordinary bread. It's a so-called 'luxe' loaf made from farmer-ground organic flour. And it isn't alone. There are more artisan bakeries in NYC than ever before, and they're charging fortunes for their wares.
How come the trend is so strong? As an article in the New York Post says:
"A dip in carbphobic diet fads may be stoking demand. People are starting to be less afraid of bread and gluten. Google searches for terms such as 'gluten intolerance' have declined since peaking in 2013. People are starting to change their minds about bread."
The city's bakers say the cost of these posh breads reflects better quality ingredients and the process of making and fermenting artisan dough, which takes a great deal longer than ordinary Chorleywood Method sliced loaves, as long as 12 to 48 hours. The flour they're using also costs more than usual, around five times as much as standard commercial flour.
Bread-obsessed? 'Modernist Bread' is the perfect bread-lovers' bible
Nathan Myhrvold is a former chief technology officer of Microsoft and the founder of investment firm Intellectual Ventures. He adores bread. Now he's published a book called 'Modernist Bread', a cookery book in five parts due for release early in November by his own publisher, Cooking Lab.
The book has been written in collaboration with chef Francisco Migoya, runs to 2000 pages, costs $625 and reveals the history and science of baking bread in remarkable detail. It contains recipes too, but above all, according to the New York Times, it's a "call for cooks to rethink one of the world's oldest foods — to understand how bread is made, using more than their instinct and intuition, so they can push the craft forward."
Gunpowder traces on bread crates cause panic down under

When a consignment of organic bread failed security checks at Melbourne Airport thanks to traces of gunpowder found on the crates, Aussie celebrity chef Shannon Bennett couldn't for the life of him figure out why. Having 700 loaves stuck in transit is, after all, no joke. Then Bennett's head baker James McMurray confessed it was probably down to him. He'd been handling a gun used to shoot foxes that were killing chickens near the bakery, after which he got to work mending a batch of broken bread crates. Whoops!
Weather-led hiccups in US winter wheat production
US winter wheat sowing is at its slowest ever level thanks to rains in the most important central plains growing areas. While the rain has eased worries about drought, just 36% of winter wheat has been planted so far compared to an average of 43% for this time of year, and less than the 38% predicted by investors. This is the second lowest winter wheat planting level since 1996.
To the north in Montana, plantings are 17% behind the usual pace thanks to dry soils and unusually cold temperatures, including hard frosts. In the Midwest a lack of rain is also an issue, with scarce to non-existent rain plus 'soaring' temperatures.
Grab a box of free samples…
That's it for now. Why not come back next time for the latest news from the bakery world? In the meantime, if you want to test-drive some of our scrumptious artisan breads, let us know and we'll send you a generous box of free samples.