The News: Sourdough Scams, 600% Stronger Garlic Bread & More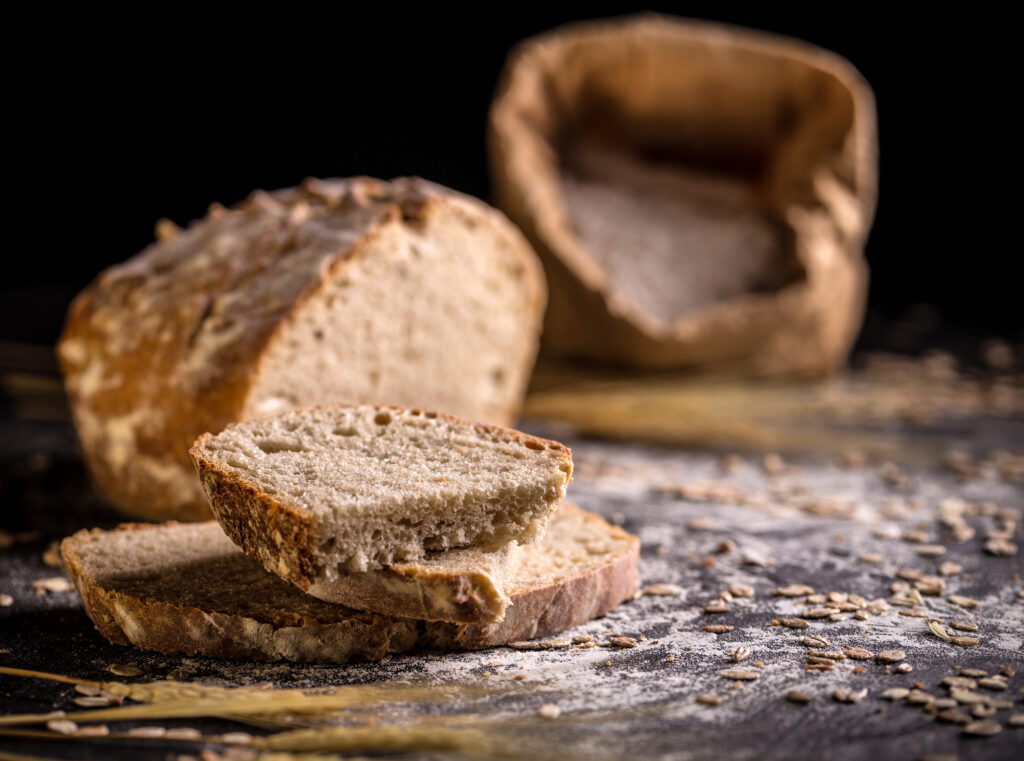 Aussie bakery Tip Top in trouble with its delivery drivers
Tip Top bakery delivery drivers in New South Wales, Australia, are in crisis, with low pay and long hours leading to chronic fatigue and some even driving un-roadworthy vans and lorries. A loophole in the law is at fault, a law which stops delivery drivers from asking for help from the country's Industrial Relations Commission, and government officials in the region are 'looking into' the problem.
One of the drivers struggling to cope had worked a full 15 weeks in a row, seven days a week, with just two days off. He was at his wits end, totally worn out. Because they're independent contractors running their own businesses, it's down to each driver to negotiate their own pay. And NSW's Industrial Relations Act is letting them down, described as 'antiquated'. The Act dates back to the middle of the 20th century when bread, milk and cream deliveries were seen as a vital community service. This anomaly leaves today's delivery staff in a 'regulatory black hole', their jobs are completely unregulated, and the companies who use them are exploiting the loophole.
Is there really a Canadian bread 'cartel' price fixing scandal?
Price fixing is proving another big industry scandal, this time in Canada. Or is it? Analysts claim there's a big bread cartel in Canada and the country's Competition Bureau is starting an investigation into retail price fixing. But the proof is pretty tricky to pin down.
In the past Canadian bread prices have been fairly stable, except for 2008-09 when they suddenly rocketed by just short of 50% in a year, an increase that hit all bakery products at once. At the same time fruit, veg and meat prices stayed much the same. Some believe Canadian consumers are paying far too much for bread thanks to price-fixing schemes, but there's no actual evidence so far.
Some experts think it's more likely to be a food chain issue. In Canada grocers have long been at war with food processors, with grocers taking the moral high ground on consumers' behalf, constantly pushing for lower prices. Recently the tension between the two groups has become all too evident, large grocers have demanded price cuts from suppliers, and the entire bakery sector has suffered as a result. Now a bunch of independent grocers have made their fears clear via an industry association, and have approached the Competition Bureau to air their concerns.
Being constantly at war isn't good for business. Hopefully the investigation will restore peace for the Canadian food industry, with everyone making a reasonable profit, the consumer in a good position and a stronger overall food sector.
Kaohsiung bakers win 6th World of Bread Competition
Taiwan's bakers are celebrating a brilliant win. A team of bakers from Kaohsiung has won first place at the 6th international World of Bread competition, and it's the second time in a row that the country has scooped first prize at this respected biennial competition.
Each team was asked to make a baguette, sweet bread, artistic bread, a sandwich, national speciality bread, and nutritious bread, all in just eight and a half hours. The winning team's Taiwan-themed bread included local pineapples, sesame seeds and a spice called mountain pepper, and the design included a lion, an animal that stars in Taiwan's thrilling traditional lion dance.
The bakers confessed they had to acclimatise to the very different conditions in Nantes, France, where the temperature and humidity are completely different from Taiwan. But they still managed to beat 17 other teams from around the world to the number one spot. And they also won prizes in the best organic bread and best baker's assistant classes.
Morrisons strongest ever garlic bread – 600% more powerful than average
If you've ever bemoaned the fact that your garlic bread isn't actually all that garlicky, you were in for a treat last week. Morrisons in Burton launched their Dracula's Devil Garlic Bread as a limited edition, just in time for All Hallows Eve and tipped as a good way to keep vampires at bay.
Staff at Morrisons' fresh pizza counter used a blend of three different types of garlic to deliver a pungent treat that was 600% more garlicky than normal. The supermarket's own garlic growers said the effect of all that garlic can last as long as 12 hours, recommending people chew green apples, fresh mint or parsley to help get rid of lingering garlic breath.
How come vampires hate garlic? The remarkably flavoursome bulb comes with natural antibiotic and insect repelling qualities, for centuries an effective insect repellent, and that could be where the stories originate.
See you next time for more bread-related fun and games.