Bread price hikes down under, poppy seed woes, LDPE recycling plans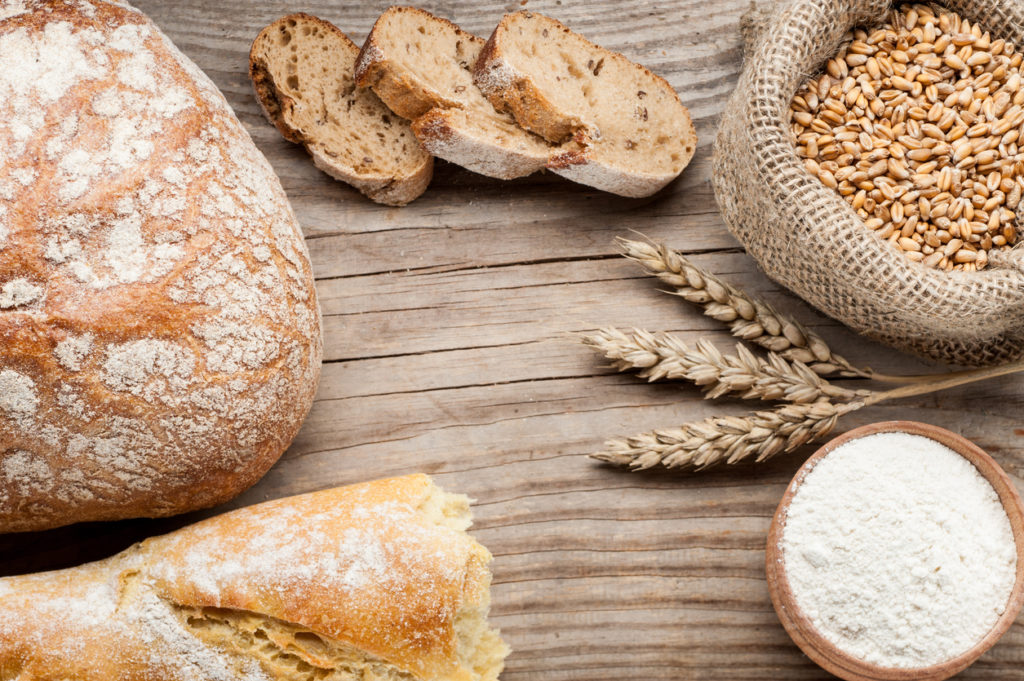 Australian Bread prices are going up following a particularly bad wheat crop. A factory worker falls foul of poppy seeds… just like Angela Ripon. Bread manufacturer Hovis has kicked off a recycling initiative for its LDPE bread bags. And Zimbabwe's bread prices have just shot up by an eye-watering 70%. Here's the latest bread news.
Australia's wheat sector stricken by a terrible wheat harvest
Australia just cut its wheat production forecast by a painful 11%, making the 2018-19 harvest forecast the lowest in a decade. The east coast's crippling drought continues, and the country's reputation as the planet's fourth biggest wheat supplier is under threat.
It looks like Aussie wheat production during the 2018/19 season will total just 16.95 million tonnes, way below the original predictions from the Australian Bureau of Agricultural and Resource Economics and Sciences, ABARES. Their September 2018 estimate of 19.1 million tonnes was already the lowest since 2008, when they harvested a mere 13.6 million tonnes. In New South Wales the harvest is set to be the worst since 1995.
Australia usually exports about two thirds of its wheat harvest but because the drought conditions are playing havoc with supply, it's likely exports to countries like Indonesia will fall. At the same time the country's biggest bulk grain handler, GrainCorp Ltd, has just received a A$2.38 billion 'opportunistic' takeover bid.
As a result the food giant Baker Delight will increase prices on its premium products by around 3%, but regular white and wholemeal loaf prices will remain the same. We can probably expect more price rises Down Under.
Clean-living worker temporarily sacked because of poppy seeds
It happened to Angela Rippon a while ago. Now it's the turn of a factory worker from Middlesbrough, who was temporarily fired from his job after failing a drugs test.
Marcin Konieczny is a clean-living bloke. He doesn't take illegal substances, doesn't smoke and drinks just one glass of wine a month. When he was sacked on the spot after a drugs test he started researching online to try to prove his innocence, and discovered he wasn't the only person to have fallen foul of a passion for bread and buns covered in delicious poppy seeds.
Aldi's Honey Soaked Seeded Bloomer is apparently the culprit, a tasty item that proved to contain traces of opium, just like Marcin's drug test results. Luckily for him his employer, Cod Beck Blenders in Thirsk, let him return to work. Poppy seeds come from the papaver somniferum plant, also known as the opium poppy.
Most of the opium disappears during processing, but opium can be detected in urine for as long as 48 hours after eating the seeds.
Hovis kicks off cool LDPE recycling plans
How many of us recycle our supermarket bread wrappers? Do you? It's good to see Hovis launching recycling plans for their LDPE bread bags, partnering with specialist recycler TerraCycle.
All Hovis' bread bags – indeed all LDPE bread bags – are already recyclable via plastic bag collection points in supermarkets. Now Hovis has started using better recycling labels on their bread packaging to persuade more of us to use the facilities. It's important when as many as a third of us still don't really know what we can recycle and what we can't.
The Hovis scheme is called the Bread Bag Recycling Programme, and it aims to build a UK-wide network of public bread bag recycling points. The plastic bread bags will be shredded, made into plastic pellets then used to make new products.
Zimbabwe's ongoing bread crisis
Every month reveals a bread crisis somewhere in the world. This time it's Zimbabwe's turn, with fast-escalating bread shortages and price hikes of as much as 70%. At one point the nation only had a week's worth of suitable wheat left. Right now most ordinary people can't afford a simple loaf, but bread remains a basic essential for those in urban areas.
The Zimbabwean government has suggested the people eat sweet potatoes or porridge instead, but both are also in low supply. Most Zimbabweans work informally and have no reliable income. The country can't afford to pay for imported wheat thanks to a chronic shortage of US dollars, and while Zimbabwe's central bank lists wheat among its top priority imports, it already owes foreign suppliers USD 80 million.
Test-drive some of our lovely bread!
Our bread is lovely. Just gorgeous. It tastes fantastic, packed with wonderful authentic artisan flavour. Whatever's happening out there in the big, bad world, your customers deserve the best breads around. Just ask and we'll send you a big box of delicious samples to try for yourself.