A loaf for £12, bread poisoning, and one family's £10 million Euro donation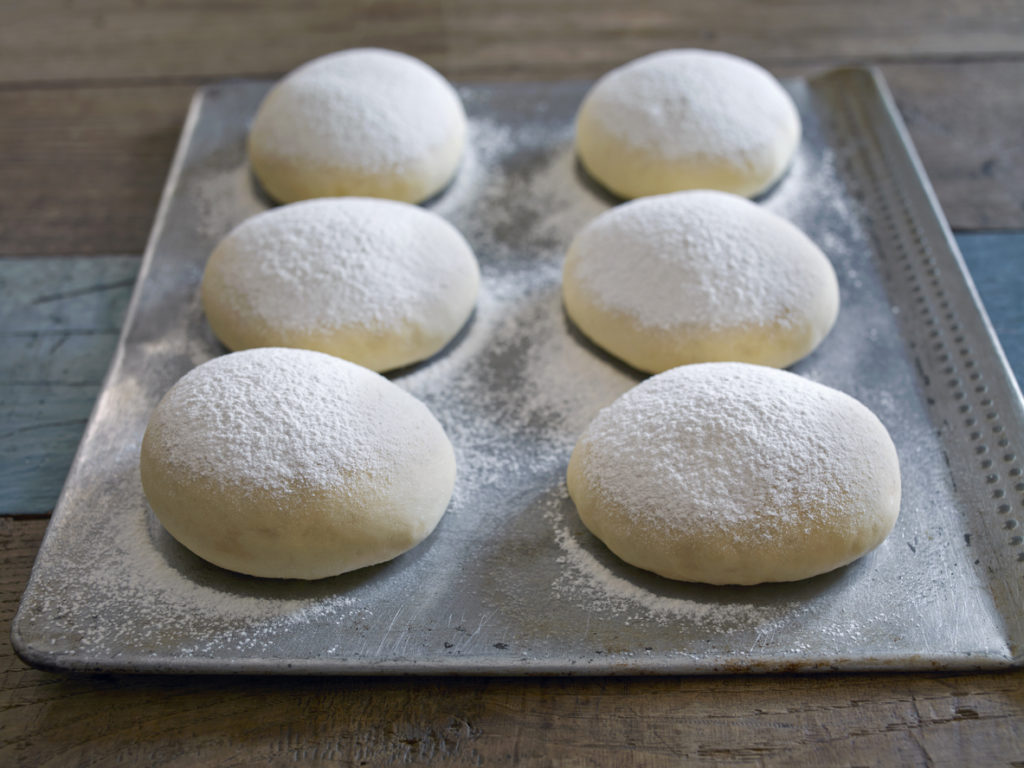 It has been a busy week, with all sorts of thrilling, strange, weird and wonderful news items emerging about the products we love. Here are some of the finest bread-led stories for late March 2019.
The most expensive and cheapest cities to buy bread
According to The Sun, big city bread can cost an arm and a leg. Apparently you can pay as much as twelve quid for a loaf of perfectly ordinary bread in Seoul. In Caracas, the capital of troubled Venezuela, you pay the least of all, just 60p compared to £1.60 the same time last year.
Mother tries to poison step-daughter by injecting cleaning fluid into bread
One of the most popular websites in Korea reports how a step-mum was caught in the act trying to poison her 16 year old step-daughter. The Korean teen had hidden a secret camera in her room after becoming suspicious about a constant bad smell that had troubled her for at least a year.
She filmed several hours of footage showing her stepmother Lee injecting a liquid into a loaf of bread and more into the girl's make-up, before returning to spray liquid all over the room. The girl called the police, who raided the house and found the needles and cleaning fluids in question. The woman confessed to trying to poison the girl.
No roofs, no roads, no bread
People in Mozambique, Zimbabwe and Malawi are trying to get back to normal after the devastating Cyclone Idai, the category four storm that brought literally weeks of rain, floods and high winds to south east Africa. Mozambique was hit especially hard, with at least 400 dead, but thousands more might have been swept out to sea by the floodwaters and may never be found. It's tough to survive, never mind recover, when there are no roofs, no roads, and no bread.
At the same time two men have been arrested for their part in a spate of bread delivery truck robberies in Soweto, Johannesburg. When the men decided to ambush a bread truck in Doornkop, south west of the city, they didn't realise the police were watching. The men opened fire when they noticed the police, and one 19 year old man was injured and arrested along with a 22 year old.
'Disgusted' Reimann family donates a fortune to charity
The Reimans are one of the wealthiest families in Germany. Now, having discovered the family were enthusiastic supporters of Hitler and happily used forced labour during the Second World War, they're going to give away ten million Euros to charity in reparation.
It affects our sector because the Reimans own a company that controls the US food giants Krispy Kreme Doughnuts, Panera Bread and Keurig Dr. Pepper. The news was first reported in the German newspaper, Der Bilt, and was later confirmed by the family's own research.
The guilty Reimans, namely the father who died in 1954 and the son who died in 1984, apparently never mentioned their connection with the Nazis, which didn't emerge in an earlier piece of research conducted in 1978. But younger family members were suspicious and arranged extra research in 2014, commissioning the University of Munich's Economic Historian Paul Erker to delve deeper.
As it turned out, the Reimans' business used 175 forced labourers during 1943, roughly a third of those employed at the industrial chemicals company. The family was disgusted by the findings, and ashamed, and they've decided to act immediately. The report will be made public and the 10 million Euros donated to a charity.
Historic 'Boro bakeries – revealed
We love the fact that the Teesside Gazette has featured photos of a load of bakeries that used to delight the locals in Middlesbrough in days gone by. There are some wonderful images to discover, each revealing the venerable history of the bakery, for many decades the fragrant centre of the British high street. You can treat yourself to a peek back into the mists of time here, including lots of cool images of the old Sparks Bakery in Stockton, which the writer of this news item just happens to remember rather well!
Yes, we'll send you free bread
If you've heard the rumours, they're true. You want to test-drive our marvellous artisan breads, that's cool with us. Just ask and we'll send you a big, generously-filled box of samples, no charge and no strings attached. We defy you not to proclaim them absolutely amazing.