Immuno-bread, Aussie fairy bread scandal, Vietnamese coal bread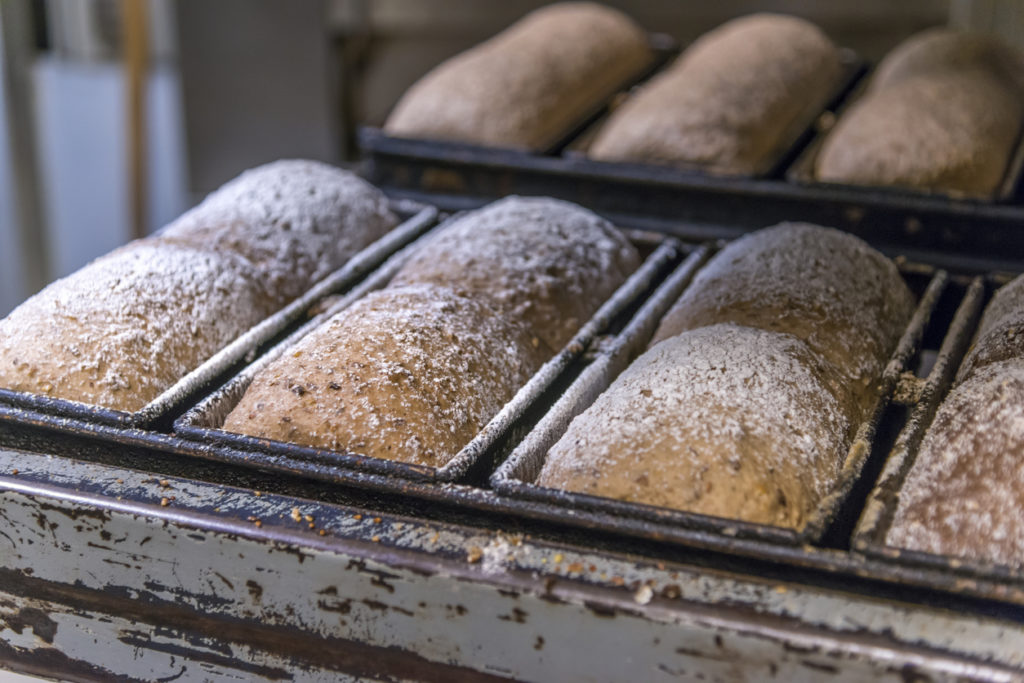 We're not the only nation suffering from a boom in foods alleged to boost the human immune system. A US man has managed to outrage the entire Australian population by messing with Fairy Bread. And Vietnamese bakers are not the only ones who have come up with an odd-sounding new bread craze that's sweeping their country. We hope you're staying safe and well. Here's the news.
'Immuno bread' banned by India's Food Safety and Standards Authority
Last time we reported on Hovis' ventures into products that claim to have immunity boosting properties, a claim that isn't backed by science because no food has the power to improve the immune system. Now the same is happening in India.
Modern Foods' immuno bread was being supplied to stores but was soon pulled by the company after the Food Safety and Standards Authority of India decided to check the science behind the claims, as well as similar claims about branded honey and cooking oils. A company in Ludhiana also brought out its own version of 'immunity boosting' bread in May. The unintended consequence of all this dodgy creativity is a chronic shortage of multivitamins, zinc, and Vitamin D supplements, all of which are being piled pointlessly into products.
Reinvented Fairy Bread delivers shocks down under
You don't want to mess with Australia's favourite sweet snack, Fairy Bread. A man in the US has kicked off a massive social media storm by reinventing the bread. Fairy Bread is, as described by Wikipedia, "sliced white bread spread with butter or margarine and covered with sprinkles or hundreds and thousands, served at children's parties in Australia and New Zealand." But the American man bucked the century-old trend and used peanut butter – horror of horrors – instead of butter to stick the sprinkles to his slice. As one particularly cross Australian said, "This is a war crime."
Vietnamese black banhmimo bread is 'heavenly'
It looks like a lump of coal. It is as black as your hat. Meet Banhmimo bread, invented in the north Vietnamese province of Quang Ninh, where they mine an awful lot of coal.
The secret's in the name. Banhmi means bread, mo means mines. The bread comes with a unique black colour both inside and out, provided by an unusual ingredient – activated charcoal. The bread is often filled with meaty fillings like squid sausage, crab sausage, grilled chicken, beef, or pork and slathered with herbs, pickled veg and chilli sauce.
Now, a couple of months since it first appeared, the bread has gained a keen fan base locally for its 'heavenly' flavour, crunchy exterior, and soft inside. An internet hit as well as a popular buy on the high street, plenty of Vietnamese are hailing the bread as an innovation that has breathed new life into the iconic Vietnamese loaf. Experts fully expect the trend to go national.
At the same time a new trend is rising in Korea, an apparently very tasty cream cheese garlic bread. The latest trend in Korean street food, it's a soft bread packed with sweet cream cheese and soaked in a garlic butter sauce until it goes soggy. Yum.
16 year study confirms the health benefits of bread and pasta
New research reveals protein from foods like pasta and bread are linked to a lower risk of dying, according to an article in the JAMA Internal Medicine Journal. The scientists studied data about 416,104 men and woman over sixteen years and found that people got an average of 15% of their daily energy from protein sources, 40% from plants and 60% from animal products including dairy. It looks like plant protein is linked to a lower risk of early death. If you ditch eggs, for example, in favour of plant proteins you enjoy a 24% lower risk of early death for men, 21% for women. The risk of early death drops 13% for men and 15% for women when you stop eating meat.
The findings are unusually reliable, firstly because of the huge group studied and the length of time they were studied for, second because the results stayed true even when the numbers were adjusted to take into account various lifestyle choices, things like smoking.
Can we send you a box full of heaven?
Whether you're open for business again or not quite ready, how about giving our stunningly good artisan breads a go, British from field to plate? Just ask for a generous box of samples, and prepare to be delighted.