Lots of small yet perfectly formed bread stories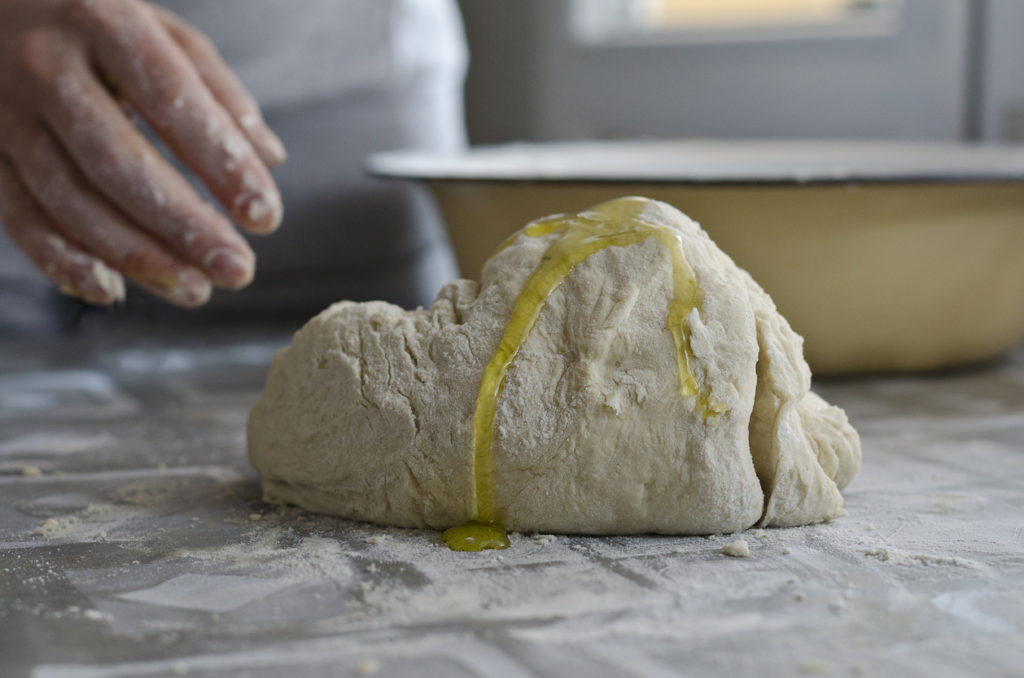 This time around we've hooked out a whole load of fun little bread stories from around the world, everything from fluffy candy-colour bread to problems with cash in bakeries across the land. We hope you're keeping safe and well. Here's the news.
TikTok and Instagram lit up with fluffy bright-coloured loaves
Cloud bread… it's a thing. Apparently cloud bread is a fluffy loaf dyed in a choice of crazy candy colours. The recipe involves involves whipping egg whites, sugar and cornflour together then baking the mix, adding lashings of food colouring to create the vivid colours everyone's gone mad for.
Northampton flour wholesaler amazed by Covid home-baking trend
One Northampton wholesaler, Daily Bread, saw sales of yeast, bread flour, self-raising flour and plain flour sales increase dramatically over lockdown as people decided to bake their own. The business, which specialises in wholesale ingredients, reported bread flour sales more than doubled to almost six tonnes in just four months. Their yeast sales increased tenfold. They also saw general online and telephone sales more than double, and they had to find extra flour supplies locally to fulfil demand.
Extra-long chopsticks used to share communion bread
In County Durham the Reverend Eileen Harrop, vicar of St Mary's in Gainford and St Andrew's in Winston, is using super-long chopsticks to hand communion bread safely to her parishioners. The reverend was inspired by her Chinese heritage.
Lebanon's government denies there's a bread crisis, but the UN disagrees
According to the Caretaker Economy Minister Raoul Nehme, despite the nation's only wheat silo being completely destroyed at the Beirut Port explosion, the country isn't facing a bread crisis. He said there's "no no reserve crunch and no bread crisis". Apparently Lebanon's mills still have 32,000 tons of flour in stock and there's another 110,000 tons due "in the coming two weeks", which should be enough to last roughly four months.
At the same time, according to a UN report, the Beirut Port will probably remain closed and unable to operate for at least a month. And the head of the UN food agency said he is "very, very concerned" that Lebanon could run out of bread in about two and a half weeks, simply because 85% of the country's grain usually arrives via the damaged port.
'No cash' rule leaves older people stranded without bread
A 94 year old woman was unable to buy bread from a bakery recently because she didn't have a bank card. She prefers to pay the old fashioned way with cash, and she has never even owned a bank card. Edna Dalchin, from Basford, Nottingham, was shocked and embarrassed when the bakery refused to take her money,even though she has used cash for all her shopping throughout the pandemic, including at Tesco and Morrisons. The bakery said they refused the money because cash isn't clean. Another woman, this time aged 86, has suffered the same fate at a different bakery in the area, where they refused a cash payment for pork pies.
Aldi customers "awestruck" by amazing bread baking apparatus
It's so good it's freaky. Shoppers are besides themselves with amazement at Aldi's latest innovation, a machine that reportedly bakes bread from fresh at the mere tap of a button. The machine itself is a massive beast of a thing, and it has fast become a star in its own right on TikTok. The TikTok video – which has gone viral – shows a German woman pressing the magic button, and the machine baking the bread "right then and there." The sight is so amazing that thousands of people have been left "awestruck by the amazing apparatus".
Bread knife shenanigans over the Atlantic
Our final story takes us over the water to the USA, where one hapless woman faces jail for attempted murder with a serrated bread knife. Christine Jones was arrested after she stabbed a man in the lung with a bread knife while robbing his apartment in February. Jones is due to be sentenced for robbery with a dangerous weapon, plus attempted murder.
Attempted murder with a bread knife is no joke in the USA. Jones has already agreed to plead guilty in exchange for 20 years in the North Dakota Department of Corrections and Rehabilitation, 10-13 years of which will be suspended.
Artisan bread samples, anyone?
How about test-driving a bunch of the best artisan breads in the nation? We'll gladly send you a big, generous sample box to enjoy. In the meantime look after yourselves.