Bread life-saver, grow your own wheat, crazy bakery names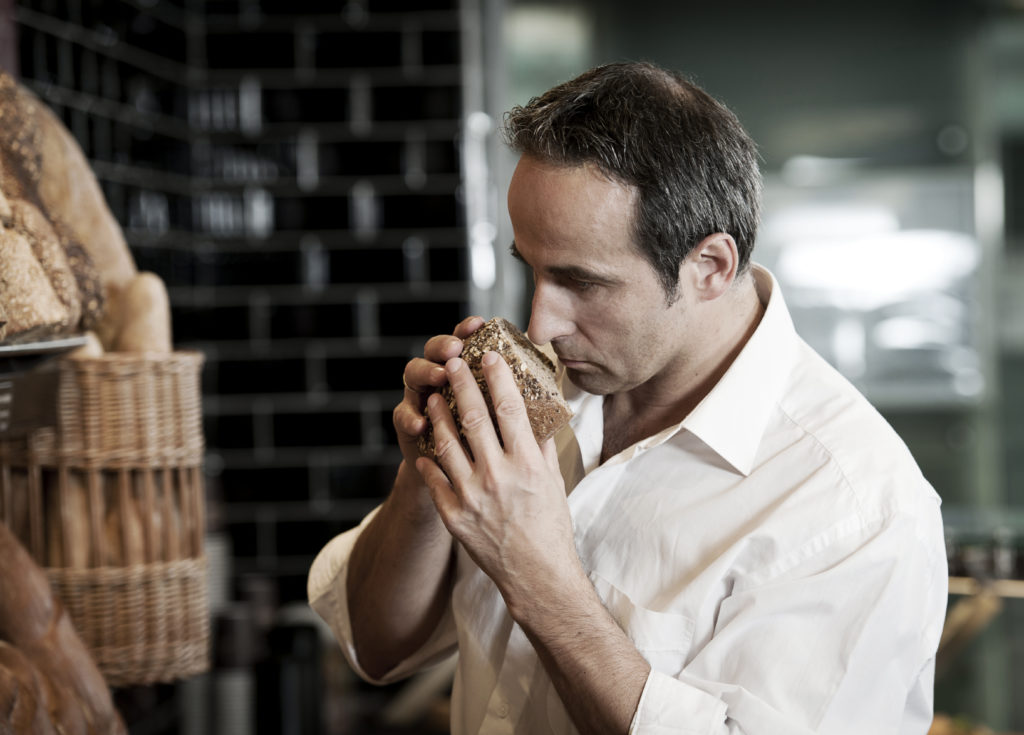 There's a bright side to the pandemic, and it's all about kindness and generosity. Every day we see more reports from around the world about bakers and bakeries handing out free fresh bread to local people in need. Take the union worker in Brooklyn, New York, whose family recipe is making essential workers smile. Sean Reynolds of the Brooklyn Banana Bread Co. is giving his wares away to firemen and women at local firehouses. We salute you, bakers of the world. You are heroes.
Bread can and does save lives. Some people have gone as far as growing their own wheat in pursuit of flavour and self-reliance. And bakeries are springing up with beautifully silly, creative names. Welcome to our latest news round-up.
Bread keeps crashed Brazilian pilot alive
Imagine the horror. Your plane is having engine trouble. You crash in the Amazon, and you have absolutely no idea where you are… or if you'll be saved. That's what happened to Antonio 'Toninho' Sena, who was lost in the rainforest for five weeks. He survived thanks to the bread he'd taken with him on the plane, but lost four stone over the 36 days he spent wandering the jungle.
Antonio eventually ran across a group of nut harvesters in the municipality of Almeirim on 6th March, who he reached by crossing a river, almost drowning in the process. He was reunited with his family before being taken to hospital. In what's being called a story of love and faith, he said, "The only thing that kept me strong and enabled me to come out of that situation alive was the love I have for my family, the desire I had to see my parents and my brother and sister again."
Don't just bake your own – grow your own wheat, too!
White supermarket loaves were Robert Penn's first choice until he decided to bake his own bread using wheat he'd grown on an allotment. A year after hatching the idea, Robert harvested his very own acre of wheat using an old-school sickle, then threshed and winnowed it by hand before taking it to be milled at a watermill in Wales. The very next day, he started baking.
The bread he made was wholemeal, and it made him realise that there's a lot more to baking than merely making food. "Baking bread at home is also about self-reliance – and also, of course, about great tasting bread. Growing and processing my own wheat was hard work, and I realise that I am no farmer. However, there is satisfaction in having created something yourself."
You can read Rob's book, Slow Rise: A Bread-Making Adventure, published by Particular Books, and also listen to the story on BBC Sounds.
Metro says a slice brings clumpy brown sugar back to life
Thanks to Metro for this one. You open your cupboard and grab the brown sugar. But – doom and gloom – it's gone all clumpy, and it's as hard as a rock. Do you despair? No. You gird your loins, set your jaw at a determined angle, grab a slice of bread and stuff it into the sugar container, whether it's a bag or a tin or something else altogether. Then you exercise patience.
Just like magic, after a few days your brown sugar is useable again, with every grain properly separated. It's all down to Ryann, who goes by @neatchic on TikTok, and whose video wowed the internet. Apparently the bread draws the moisture out of the sugar and absorbs it. Neat trick!
Celebrity bread news
Did you know the former EastEnders star Jacqueline Jossa 'experienced pain' when she sliced her thumb with a bread knife while doing 'chores'? So says The Mirror. The Sun adds more celebrity spice to the world of bread by revealing how Paul Hollywood lost a stone thanks to a diet of boiled eggs, bread and soup. We're actually finding it hard to contain our excitement.
Creative bakery names
Mexico's biggest food and bakery company is called Grupo Bimbo. There's a bakery called Grateful Bread in Golden near Denver, USA. Bread and Butter Thing, The Kneady Wife Bread Company, and Bakearoma. The Fat Fairy, Cake Junkies, Led Zeppoli, Sugar Daddy, Sweetie Pies… they're all great names for bakeries. Then there's 'The Moose is Loose' bakery in Alaska, which is re-opening with a new owner to the delight of local people.
Free artisan bread samples, anyone?
Glorious artisan breads are yours if you're in the foodservice sector, and a sample box will cost you nothing, nowt, nada. Just ask and we will spring into action, sending loads of impossible-to-resist deliciousness your way.