Azerbaijan breads, Greggs drive-Thrus, TikTok bread and jam scandal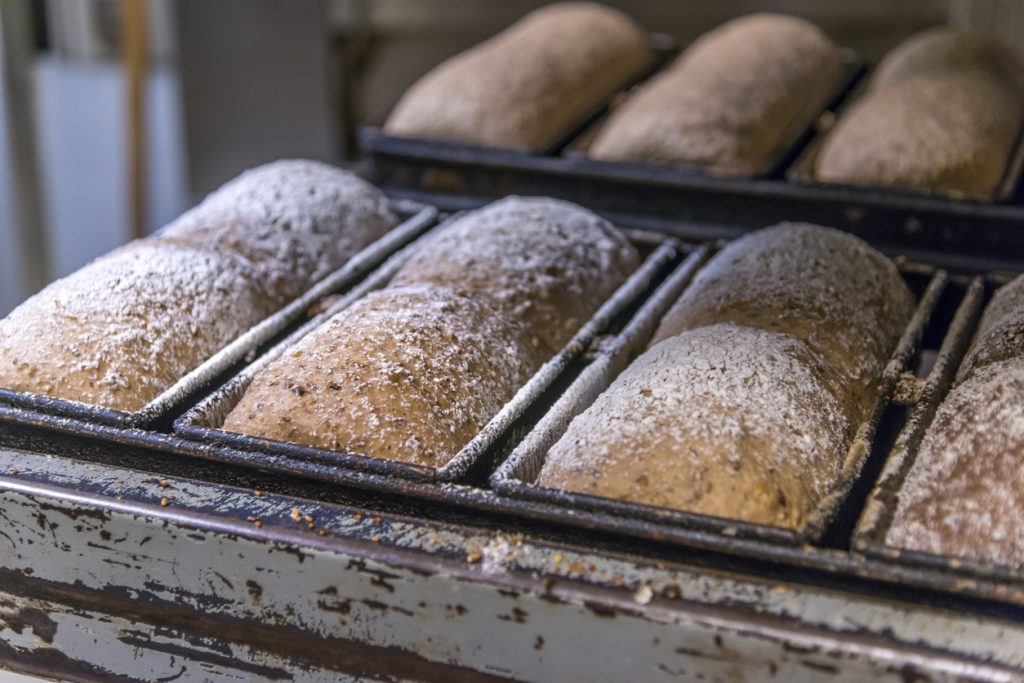 Search Google news for 'bakery' right now and you'll uncover an unprecedented number of new bakeries opening across the UK. What's going on? We have no idea but it has to be a good thing! With stories as varied as new bakeries experiencing 'unprecedented sales' and new recipes on social media either delighting or infuriating millions of people, it's clear there's no better time to fall truly, madly and deeply in love with everything to do with bread. Here's the news.
World Bread Day 2021 – what are they up to in Azerbaijan?
World Bread Day is an international event taking place on 16th October 2021, supported by the sterling efforts of the International Union of Bakers and Confectioners (UIBC). So what are bakers doing in Azerbaijan, one of the more exotic locations where the magic of bread is being celebrated?
Azerbaijani chefs, for whom bread is a symbol of abundance and blessing, will be marking World Bread Day by baking the types of bread they traditionally make in their native regions. Breads from Baku, Ganja, Lezghin, Nakhchivan, Ismayilli and more, including Tandir bread and Yukha bread, Fatir bread, Fasali bread, and Kata bread, all set to be the stars of the show along with dances, master classes, and cooking contests. How will you celebrate the big day?
Respect to Woody Cook as he claims breadline poverty
Fatboy Slim and Zoe Balls' son Woody says he's so broke he can barely afford a loaf. He said, in an interview, that his folks have cut him off, forcing him to earn his own living. When he posed with loaves of bread on Instagram, the social network went wild. As he told the Mirror newspaper, "My parents make it clear that I was born into a privilege they have had to work their ass off to get. They are like, 'Do you want to be a trust fund child, or do you want to work?' I want to work, so I am now self-sufficient. I don't have a student loan." Good for Woody.
Greggs drive-thru plans leave fans 'ecstatic'
Greggs' plans for a raft of new drive-thru bakeries have thrilled the brand's fans. Greggs already has over 2000 UK stores and opened its first drive-thru in 2017. There are currently drive-thru outlets in Wales and Cumbria. Now they've lodged planning applications with several councils around the nation in Yorkshire, Slough, Kent and Stoke-on-Trent. All will be well as long as there isn't another petrol crisis.
Beware – TikTok says don't spread jam on your bread the 'wrong' way
If you're a jam fan, take great care lest you offend the denizens of the TikTok-verse. Get it 'wrong' and the full might of the social network will fall upon you, resulting in much pulling of hair and gnashing of teeth. Apparently this is how Tik-Tokkers insist you spread butter and jam on your slice:
Forget spreading butter on your bread first. Just don't do it
Dollop a chunk of butter in the middle of your bread
Add a dollop of jam, also placed centrally upon the slice
Spread them together to create buttery jam – or a jammy butter if you prefer
So far the video has attracted over 477,000 views, thousands of 'likes' and hundreds of comments. We find ourselves speechless in the face of such enthusiasm, and that's very unusual.
Nigerian school dinners fail
Poor old Nigeria, the origin of so many of our bread-led stories. Here's another one from the much-maligned country where, at the moment, more or less everything seems to be going wrong.
Apparently the food sellers tasked with serving government schools in Cross River State, who operate government's School Feeding Programme, have been given two loaves, one live chicken, a crate of eggs and 50 sachets of 'tombrown', a local recipe, to feed 70 children for an entire term. Since October 2020 they have only been paid once, and were paid just half of what the government owed them.
The vendors are scared to complain because complaining means they'll be taken off the vendor list, replaced by friends and relatives of government officials. As one vendor said, "Last term, we were paid just once and this term nothing has been paid us and no food supplied."
Gorgeous artisan bread samples sent direct to your door
In foodservice? Treat your customers to some of the most beautiful artisan breads in Britain, made with love in Kent, the Garden of England.