Cheap bread obsessions, focaccia magic, starving swans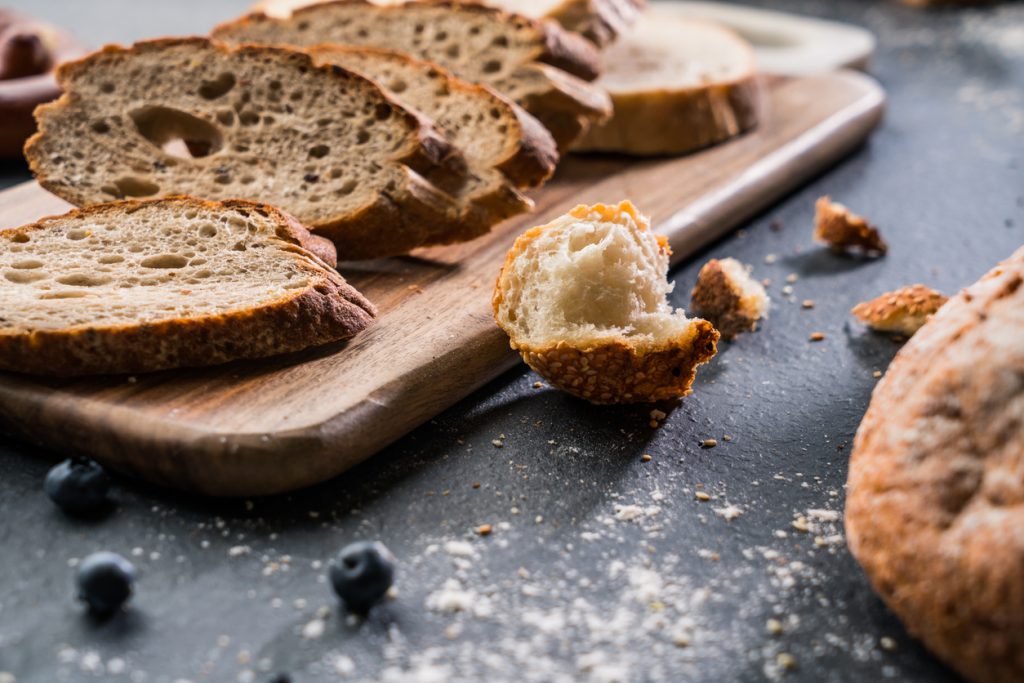 Each to their own… this time we report on one traveller's unusual passion for cheap bread, praise the creative skills of the contestants in the Great Kiwi Bake Off, report on the ongoing bread-for-the-birds debate, and more. We hope November is treating you nicely. Here's the news.
One American's massive passion for the cheapest loaf Down Under
There's no accounting for taste. It costs just three Australian dollars and forty cents. But one American tourist's curious obsession with Australia's Tip Top loaf has caused a lot of amusement. The woman said the bread was the 'softest, most amazing bread I've ever had', claiming she didn't think she could live without it. In her words, "Am I doomed to live for the rest of my life without that bread? How am I supposed to go on knowing that such delicacies lie on the other side of the planet, and I have no means of access? American bread is small, thinly sliced. It's not as fluffy." Australians are apparently baffled by her enthusiasm.
The Great Kiwi Bake Off goes focaccia crazy
The Bake Off phenomenon has made its way to New Zealand, where it has fast become a huge favourite. The Great Kiwi Bake Off's savoury week proved pretty memorable thanks to the magnificent focaccia bread pictures the contestants created from focaccia – see above. The Showstopper challenge revealed six remaining bakers jazzing up their focaccias, decorating them to make pictures of their favourite scene or memory. And we have to say, they looked absolutely amazing. Meanwhile in the UK, we were sad to see lovely Liverpudlian Lizzie leave the show this week. Shame!
Milton Keynes' 'starving' swan scandal continues
One bird lover's campaign to feed swans on fresh bread in Milton Keynes isn't going down well with the Parks Trust. Retired man Dennis Edwards insists on feeding bread to the swans at Furzton Lake because he claims they're 'starving'. Signs prohibiting feeding bread to wild birds have been erected in the park, revealing that bread is unsuitable and potentially dangerous for wildfowl. Seeds and chopped vegetables are a much better idea than bread, which doesn't contain the nutrients birds need. But it's confusing. Some experts say a small amount of fresh bread is OK, but stale bread in large quantities can harm birds. Others say you should never feed bread of any sort to birds.
Nigerian region's 200% bread price hike
They're saying the recent price hikes have already put bread out of reach of the 'common man'. The latest in a string of stories about the African country's bread woes reveals how bread prices in Enugu State could shoot up by 200% before the new year. Bread prices in Nigeria doubled between August and October 2021, forcing the product out of reach of many families, and now they're due to shoot up even more. The problems are being blamed on constant price increases for raw materials, wages and factory rent. As a result the country's few remaining bakers are struggling to break even.
The Bread Song – by Black Country, New Road
Theyre undoubtedly weird. But we love the London experimental collective Black Country, New Road's 'winding and folky' Bread Song. This is how the song is being described: "A wide open and surprisingly beautiful tapestry of fingerpicked acoustic guitar and twinkling noises, the arrangement for 'Bread Song' is one of the most easily accessible from the band to date. As the song forges ahead, it adds touches like strings and drum taps, but it never gets too far-flung out in the band's favoured style of chaos."
Bread waste rat ginnel disgusts locals in Leeds
A ginnel, in case you're not from the north, is a snickelway, a snicket, an alley, or a passage. And there's one heck of a ginnel up in Leeds, an awful place where huge dead rats rule the waves and stinky old bread piles up, overflowing from a row of bins. If you'd like to experience the horror for yourself, make your way to Blenheim Terrace in Woodhouse. The waste bread is generated by Subway on Woodhouse Lane, waste that locals say could be given to those in need instead of just thrown away. No wonder the road has attracted the nickname, 'rat ginnel'.
Bakeries are expanding all over the world
Our sector is still booming, and it's great to see. We reported on the bakery boom last month, but there's plenty more to see. The bakery giant St Pierre Group, based in Manchester, is planning to launch in the USA. A Filipino bakery in Wales is set to expand following major investment. Over in the USA and over here there's a hot trend for dog bakeries creating pawesomely good treats for people's canine friends. Many bakeries are going online to sell their wares digitally for the first time, some of which are going to be 'online only', and fresh new bakeries are opening up all over the UK.
Make your foodservice clients smile
You're in foodservice, we make awesome food. It's a great mix. Just ask if you'd like to taste-test some of our gloriously fresh and fragrant artisan baked goods. We'll send you a free box to get your juices flowing!