Loaf prices, garlic bread obsession, deep space food and more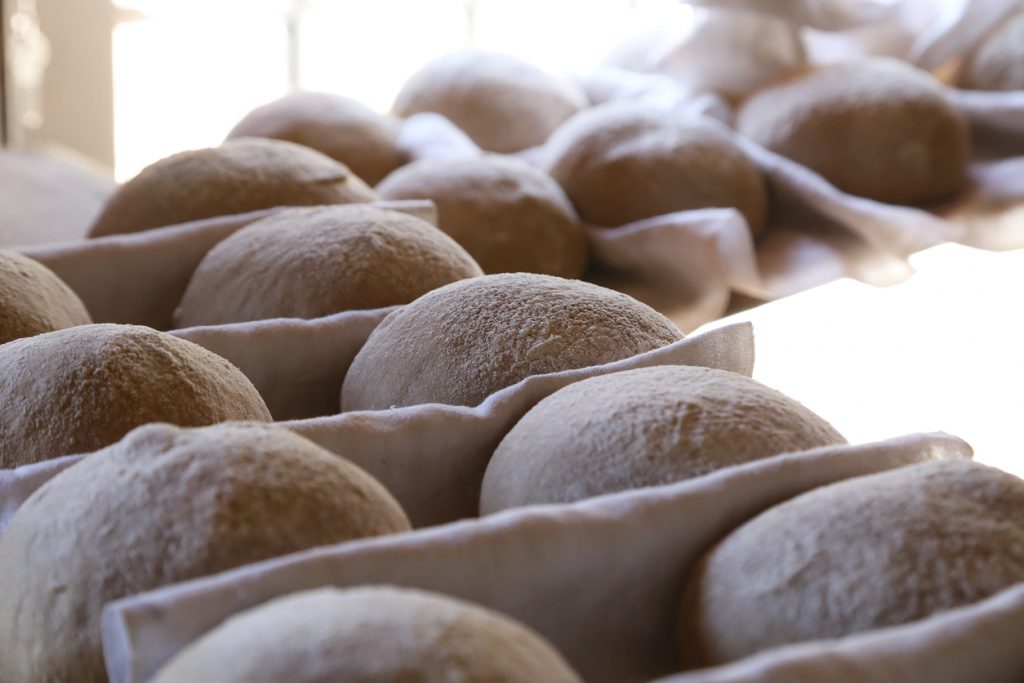 So what's been going on in our world? Plenty. It never ceases to amaze us how deeply bread is ingrained in humanity's many different cultures. Here's the news.
Innovative bread box 'iPad Jail' proves a bit dodgy
What do you do when the kids can't leave tech alone? One Australian mum decided to lock her children's iPads in a bread box, adding a combination lock for good measure. The resulting 'iPad Jail' worked perfectly but for one crucial problem – she stacked the electronics on top of each other inside the bread box to charge, and that's a lethal fire hazard. Even so the idea went beserk on social media and she was hailed as a hero for having hatched 'the best ever' idea.
Loaf price set to soar 20% within weeks
Apparently the cost of a loaf could rise 20% within weeks thanks to fast-increasing gas shortages,  petrol and diesel costs. If so it'll push the price to a nine year high. Bread wheat has already shot up in price by 26.7% through 2021, and booming freight costs have pushed the price of the imported Canadian wheat most of the nation's bakery giants use to make supermarket loaves. The shortage of gas for baking ovens means cakes, pies and pasties could also get more expensive before long. Luckily we get 100% of our wheat from British farmers, and British wheat hasn't shot up in price quite as much as Canadian imported wheat.  Phew!
Meet the Garlic Bread Guy
One man from Leeds has clocked up more than 1000 Instagram followers thanks to his dedication to reviewing the city's garlic bread. His alias is, 'Garlic Bread Guy', and he is a man obsessed. As he said to LeedsLive, "I'm just doing what I do best – all my friends took the mick out of me because I ate garlic bread all the time so I thought, you know what, let's make something out of that.Everybody likes garlic bread, but I suppose maybe you have to be a slight level of love for it above to post about eating it so much. It's my favourite snack – it's probably the thing I eat most out of everything I eat.What's most important to me in a garlic bread is two things: the cheesiness and the garlickiness. Those are what I review. I do get told I don't do enough non-cheesy garlic breads. But I'm a cheesy garlic bread man – that's my main niche."
Scotland The Bread launches a crowdfunder
Scotland The Bread is a social business dedicated to growing great grain locally and baking better bread in a sustainable way. They're launching a crowdfunder to raise £20,000 for ongoing community engagement work. The organisation works with communities across Scotland to introduce local people to nutritious grains, support them in growing the wheat, processing it, and baking it into bread. They also played a vital part in the Bread Matters project, 'Flour to the People', dating back to summer 2020 when covid led to bread and flour shortages.
NASA's Deep Space Food Challenge
The winners of the first phase of NASA's Deep Space Food Challenge have been announced, including innovations around growing vegetables in conditions a lot like Mars, making tasty microalgae snacks, and baking bread in space. The competition was designed to solve nutrition issues in space and find new ways to improve food security on earth.
Ancient bread oven dug up in Turkey
Turkey's Adiyaman region is home to a new find in the shape of a 1500 year old bread oven structure, found in the ruined city of Perrhe, which is one of the biggest cities in the ancient Commagene Kingdom. Archaeologists have also uncovered industrial wine production in the area, a Roman fountain, water channels and various architectural structures.
Bread waste makes brilliant chocolate nut clusters
A Bristol-based confectionery company is after crowdfunding to deal with bread waste. They're called Gouter and they're based in the Henleaze area of the city. They want to raise £25,000 to start transforming UK bread waste into gorgeous chocolate and nut clusters, recycling waste bread then adding the finest quality British chocolate and premium nuts. We like their style!
Try our fantastic artisan baked goods for yourself
Trends come and trends go. Time passes and things change. But our beautiful artisan breads remain the same. They're tasty, convenient, and a real treat to offer your foodservice clients. Just ask and we'll send you a tempting free sample box.