Overseas wheat price hikes, crypto-bread, bread hair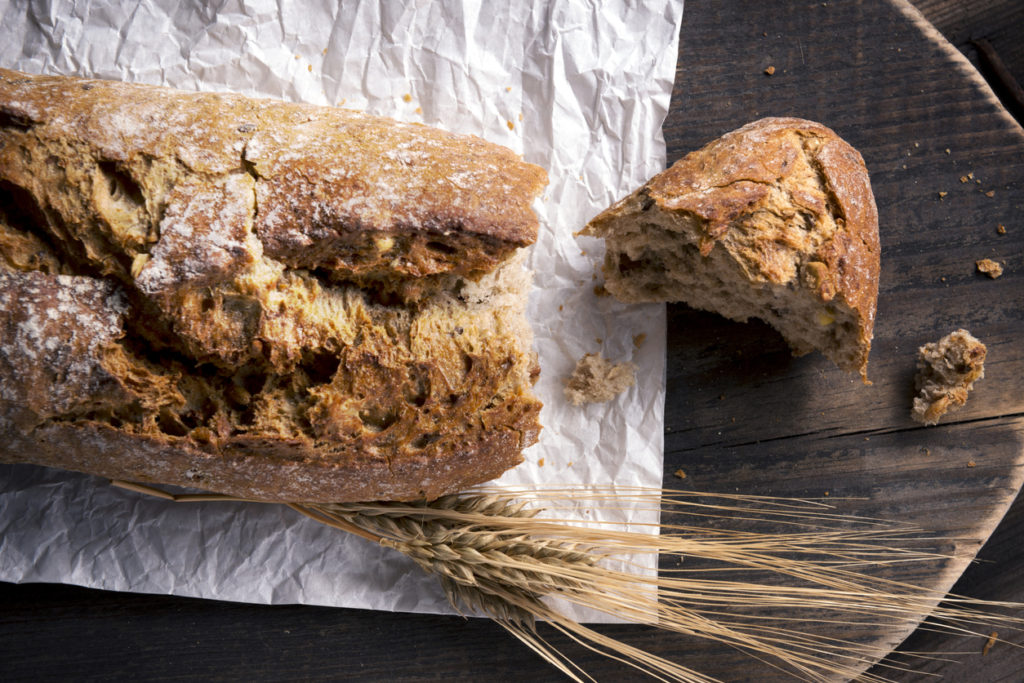 As the festive season approaches, we're busy sending deliveries of deliciousness around the UK to help the nation celebrate. We'll post a final news item for 2021 before Christmas. In the meantime here are some bread stories for you.
Crypto BREAD bought by the big boys at Coinbase
Welcome to the place where old meets new. This story clearly reveals how fundamental bread is to humanity.
It's good to see the word 'bread' making its mark in the bold new world of crypto-currency and decentralised finance. Congratulations to the NASDAQ- listed crypto-exchange Coinbase for buying BREAD, the crypto-wallet company.
Why the name? Just in case you're too fresh and youthful to remember such arcane things, in the 1960s 'bread' was slang for money, as was 'dough'.
Hot hair antics Down Under
Isn't it interesting how many eccentric bread stories come our way from Down Under? Here's the latest. Apparently an Aussie woman has used a slice of bread to show why heat protector spray is a good idea when straightening hair, and it has gone viral on TikTok, the source of so many great bread stories.
Having sprayed one side of a slice of white bread with heat protector and left the other horribly vulnerable, the 'Aussie Rapunzel' then used her heated hair tool on the bread. Audiences gasped in awe as the un-treated side of the slice was revealed to be badly burned, while the other side was not. As she said, 'Bread is not hair but it's a good visual representation of why you should always use heat protectant.'
Celebrity's cheeky Challa bread
Chelsea Handler, the US comedian and actor, celebrated Hanukkah with cheeky Challah bread.  She filmed herself baking the traditional delicacy for the Jewish holiday, and the phallic results sparked much hilarity online. Here's a link to the Instagram video.
Swedish lingonberry bread price will soar in 2022
They're mad for it, but the price is due to go crazy. Sweden's best-loved breakfast bread is the latest to suffer from increases in energy prices. The Pagen AB bakery that makes the poular sourdough lingonberry bread says its electricity bills tripled over the last year. They'll be putting the price of their bread up from the New Year.
An acute shortage of high grade wheat flour
One large Middle Eastern flour miller has just paid more than $23 million for a single cargo of high-grade Australian wheat. They're happy to pay 10% more for another consignment, but there isn't enough food-grade grain available for export.
It's just one of a growing list of importers across the globe desperate for high-protein wheat. Some say a perfect storm is approaching. High-quality wheat exporters are trying to find new sources, demand is pushing prices to highs we haven't seen for years, the cargo crisis carries on, and climate change is set to make things less predictable than ever. This year Australia, for example, was on course for a 34.4 million harvest but late rains forced wheat protein levels right down.
Experts are saying the global wheat market has changed dramatically over the past few weeks alone. While a buyer might have booked a consignment of high-quality wheat, the quality of the wheat they ultimately get can't be guaranteed.
Here in the UK we're watching as the biggest wheat shortage many of us have ever seen unfolds. While we're encountering price rises of our own, Speciality Breads is in better shape than bakeries in many countries. We're glad our wheat is home-grown in the UK.
Goodbye Bake-Off
If you were on the edge of your seat for the final, you'll be suffering from a range of unpleasant Great British Bake-Off withdrawal symptoms by now. We sympathise. Congratulations to Giovanni, a real star baker amongst a medley of glittery talent. We're looking forward to next year's contest. Now go console yourself with some lovely baked goods.
Do you need festive supplies of magical artisan bread?
With only a couple of weeks to go, we're helping our foodservice customers stock up for the festivities. If you'd like to see what all the fuss is about, let our elves know and they'll send you a box of beautiful breads to try for yourself. Alternatively, click here to find out how to buy.