Heart-warming bread stories, doughnut success, Fiona the Hippo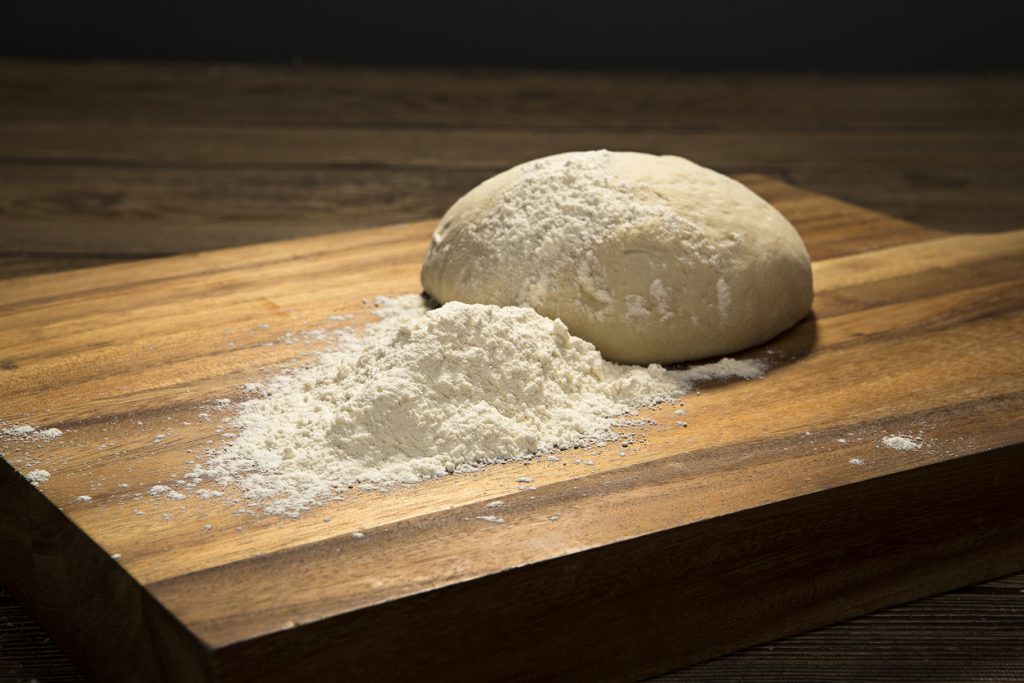 Welcome to 2022, a fresh new year in which we'll be delivering lorry-loads of wonderfully tasty artisan breads to foodservice professionals across the nation. Let's hope covid gives everyone an easier ride this year, and we'll all be able to settle down to business with more confidence.
So… let's kick off 2022 with some fabulous bread stories!
Fab New York doughnut shop has a 5000-customer waiting list
When one couple lost their jobs because of covid, they changed tack and set up a doughnut shop. Now it's so popular they have a waiting list of literally thousands of customers. At one point their waiting list was ten thousand strong.
The Filipino-inspired Kora bakery started life in the couple's flat, where they home-baked a series of stunning-looking creations. Now they employ five people, work out of an industrial kitchen, and are seeking a bricks and mortar shop to trade from.
People apparently adore the couple's dramatic bright purple Ube doughnut, crafted from a fluffy, light brioche dough with a traditional Filipino flan filling. The vivid purple colouring comes from Okinawan yams.
A Maryland truck driver feeds people trapped by snow
A Maryland bakery truck driver handed out hundreds of loaves of bread to starving people trapped by snow on a Virginia highway. Ron Hill, aged 60, delivered bread from his Schmidt Baking Company truck after a severe snowstorm transformed a 50 mile stretch of road into an ice rink, leaving hungry people trapped in their cars for more than 24 hours.
Avoid bread rolls on flights!
It looks like it isn't always the best idea to eat bread rolls on a flight. So says Dr Charles Platkin from the Hunter College NYC Food Policy Center, who is warning passengers that. "Eating lots of heavy carbs such as pasta with thick, dense sauces, breads, muffins or cakes will leave you feeling lethargic, cranky, and not full or satisfied."
Carbohydrate-heavy foods always taste a bit strange on flights because the air pressure in the cabin affects the way our taste buds respond to carbs. But carbs can also make you feel weary after landing when your body's blood sugar levels spike, then fall.
It's also wise to avoid tap water, hot drinks and booze on board a flight. Why avoid tap water on aeroplanes? Brace yourself – this is rather nasty! As Dr Platkin says, "Planes come in, [and the tanks are] not being emptied and cleaned, because there is no time for that. The water tank is being filled on top [after] each usage. Whatever would be on the bottom stays there and sits there."
Greggs price rise causes national despair
Greggs has announced it'll be increasing the price of its sausage rolls, along with the rest of its popular fare, and the nation is in turmoil. Sausage rolls are Greggs' best seller, and the vegan and meat options are both due to go up by 5p, an entire shilling.
Customer comments came in thick and fast following the announcement, including someone who is "not forgetting the national tragedy of Greggs' sausage rolls going up by 5p.", a fan who claims that they now "hate life", and another sausage roll junkie who, "can't afford that extra 5p, Boris."
Filipinos, Turkish and Yemeni people are going hungry
A senator in Manila, Philippines, is begging the government's Department of Trade and Industry to act before rocketing bread prices bring even more hunger to the people. The population is already struggling to cope thanks to the pandemic and the impact of Typhoon Odette. The country's biggest bread makers association wants government approval for the price hikes, which have come about because of the soaring price of flour and general food price inflation. The proposed average 15% increase will affect all of the country's bread brands.
Back in 2019, a Yemeni child under five died every 12 minutes because of conflict. Now it's every five minutes. The UN says Yemen's war-driven death toll has shot up 60% over the past three years. The cost of living is at an all-time high at the moment and bread has become completely unaffordable for most people.
People in Turkey and Kazakhstan are also struggling to afford bread because of sharply-rising fuel and flour prices.
Cincinatti's beloved Fiona the hippo celebrates her birthday with iced cookies
Fiona the hippo was born six weeks premature at the Cincinnati Zoo on in January 2017, so small nobody thought she'd survive, weighing 25 pounds less than normal. The team at the zoo worked incredibly hard to save her, and now Fiona is celebrating her 5th birthday.
Weighing in at a healthy 1500 pounds or so, Fiona has become a celebrity in her home city. In honour of her birthday the city's Busken Bakery is reviving its iced cookies with Fiona's face on them, covered in pink and white sprinkles with a 'Fabulous & 5' and 'Happy 5th!' birthday message. Sweet!
FREE artisan bread samples for foodservice stars
If you're a star in the foodservice firmament and you'd like to thrill your customers with splendidly tasty artisan breads, we'll send you a free sample box to inspire you. 'Yum' just doesn't cover it!