Stottie cakes, broad bean loaves, and yoga mat chemicals from the USA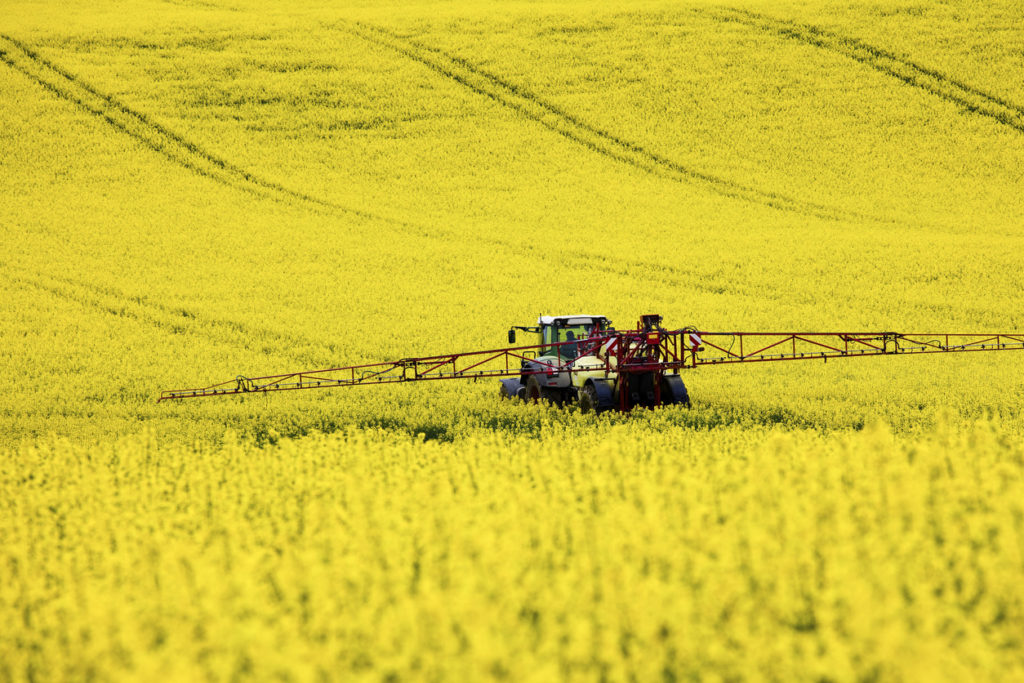 Our artisan bakery world is never boring. Here are some stories from it, some bizarre and others disgusting. Against this crazy backdrop we're keeping calm, carrying on baking our wonderfully fresh flash-frozen artisan breads. And that's the plan – it's what we're going to keep on doing.
Go forth and make flour from broad beans…
Researchers from the University of Reading say their Raising The Pulse project has come up with some fresh bean-flour products for our sector to use. They say we should be eating bread made from broad bean flour, naturally high in nutrients and easy to grow here in the UK. Apparently the bean flour is healthier and more sustainable than the usual wheat and soy bean flours used to bake breads and so on, and broad bean flour could be use to create breads with an 'improved nutritional profile.' Interesting idea…
Scotland's first ever Scottish bread festival
It's great to hear about the first ever Scottish bread festival, due in Fife's East Neuk Bowhouse between 18th and 26th February. It'll be home to all manner of excitement including workshops, talks, activities and 2023's Scottish Bread Championship winners.
'The People's Bread' is new for 2023, made to Scotland The Bread's People's Bread standard. It's a well-fermented loaf made with a high percentage of organic, Scotland-grown, locally-milled organic flour, with nutritious, affordable and accessible results. There's also a new competition looking at the best artisan sourdough pastries, treats like croissants and Danish pastries.
Afghani bread sellers ask for a safe place to trade
Times are hard around the world, and sometimes bread comes to the rescue. Now the enterprising bread selling women in Afghanistan's Takhar province need a safe place to sell their wares. It's a story that makes us realise how lucky we are.
As one of the women, Zarmina, told Pajhwok Afghan News, "We live three widows in a rented house and we have no option but to sell bread in cold weather to earn livelihood. My husband was killed as a result of the recent wars, my children were orphaned, then I had to start selling bread, while we don't have a suitable place to sell bread, on the other hand, the price of flour and firewood has gone up and I can't meet the expenses. But I have to continue my bread business, otherwise my children will starve."
Her fellow bread seller Latifa said, "I sell bread in Taloqan city from the past six months, in the summer under the scorching sun and in the winter under the snow and heavy rain, I sell bread on the road, enduring the extreme cold weather." She shares Zarmina's concern about the bad behaviour of some of their customers. She has asked the government to find them a proper place to sell their home-baked goods, and officials are looking into it.
Do we want the 'yoga mat chemicals' used in bread from the USA over here?
At the same time the government is being put under pressure to keep so-called 'yoga mat additives' out of the UKJ's bread. Often added to bread flour in the USA, the same substances are used to make industrially-produced plastic goods. If the UK government decides to remove an EU law banning the harmful additives, they could soon make their way into our bakeries. We feel the same way as millions of Brits – no thanks!
Egypt's bread subsidy programme extends
Bread is often the first thing to go up in price, a clear signal of hard economic times to come. Egypt's government is about to begin selling discounted bread to people who haven't joined the country's bread subsidy scheme yet, in an effort to fight fast-accelerating inflation. They already provide heavily subsidised bread to more than 70 million of the country's 104 million citizens. The Ukraine war has triggered an acute foreign currency shortage in Egypt, with an associated backlog in ports plus rising inflation. A $3 billion financial support package from the International Monetary Fund has proved essential but Egypt's private sector importers and mills are still struggling to pay for hundreds of thousands of tonnes of wheat stuck at ports.
Stottie cakes take to the road
Unless you're from England's north east, you won't have heard of stottie cakes. Now you can sample the regional delight for yourself thanks to a home delivery scheme from Newcastle's Big River Bakery, described by the Hairy Biker Si King as makers of the 'best stotties ever'.
Stottie cakes are an unusually heavy, wonderfully stodgy bread, originally made from scraps of leftover dough baked in people's coal-fired ovens at home. Now you can order some for yourself wherever you are in the UK. The Big River Bakery's stottie delivery service trial has already had enquiries from places as far away as London and Scotland.
Tasty artisan bread samples to test-drive
Once tried, never forgotten. Click below and we'll send a generous box full of delicious breads to your doorstep.