The most popular types of bread – A list full of deliciousness!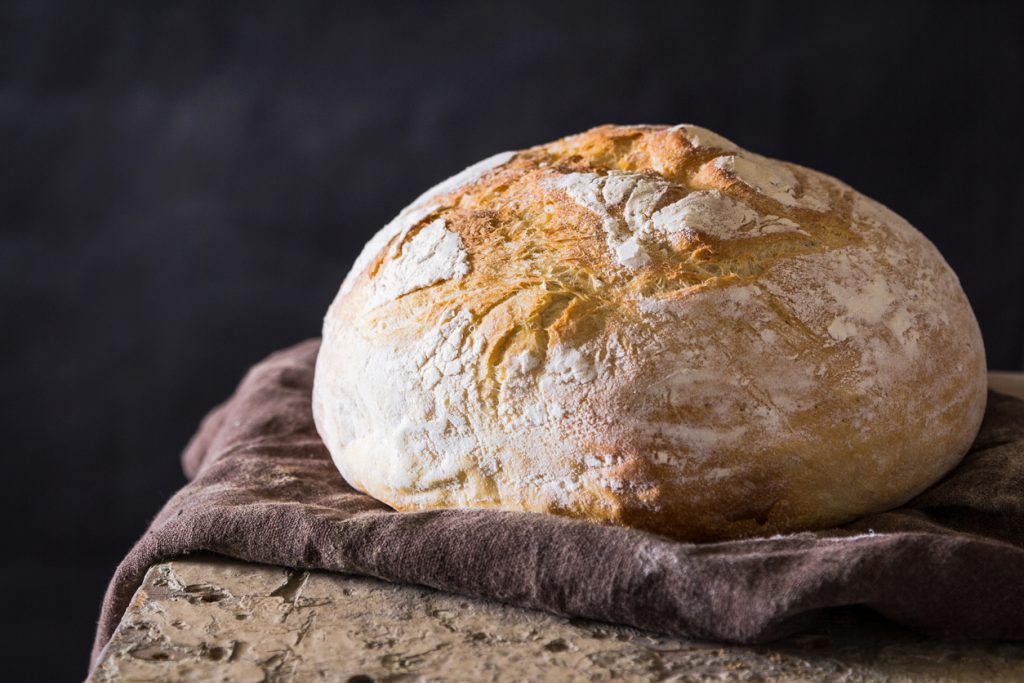 Have you ever heard a person say they don't like bread? Probably not. Everyone loves bread. What better treat than a slice of crisp toast slathered in salty butter after a day out in the not-so-great British weather, or when you're just feeling a bit glum and gloomy? Bread can be an exciting choice too, especially these days with so many beautiful and unusual breads on the shelves.
Without bread, where would the buttie be?
How would we survive without the ubiquitous buttie, a meal that now sits at the heart of countless millions of lunches and snacks every day? It's hard to imagine not being able to buy sandwiches. They're available absolutely everywhere from the corner shop to big high street stores and delis. But it wasn't always this way.
In the 1970s you'd be hard pushed to find even a simple cheese and pickle sandwich in a shop. Then, in 1980, M&S kicked off the trend for pre-made sandwiches and it proved revolutionary. By 2017, as The Guardian revealed, the world-beating British sandwich industry was worth £8 billion a year. Now, six years later, with more than 3,000,000,000 butties sold in the UK annually, it's probably worth a lot more. And it couldn't have happened without bread.
No wonder the 2023 UK bread market is set to increase its retail value by 12% between 2022 and 2027 to reach £4.29 billion in 2027. And it's no surprise 56% of consumers agree that they would like a wider choice of bread with different flavours.
43 years on from M&S's buttie revolution, our sector has changed beyond imagination. Standard sliced loaves are just the tip of a thrilling foodie iceberg jammed with stunning flavours from around the world. Sourdough is no stranger to modern living. Focaccia is a bread we all know and love, not an exotic treat but an everyday delight. Flatbreads add flavour to contemporary life, brioche and ciabatta are household names.
Against this exciting landscape, what are the most popular types of bread originating in the UK? What are the top ten most popular breads in the world? And how about our own artisan breads – which are our top sellers and biggest hitters? Let's take a look.
The 10 most popular British breads
In November 2022 Taste Atlas revealed the ten most popular British breads. Here they are, ten British classics loved to this day for their flavour, texture, and many tasty uses:
English Muffin
English Crumpet
Scottish Bannock Flatbread
Scottish Butteries
Northern Irish Wheaten Bread
The Scottish Bap
The Scottish Plain Loaf
The Dorset Log
North West England's Barm Cake
The Kentish Huffkin
The 10 most popular types of bread in the world
The most popular breads in the world are, of course, different from the most popular British breads. Here are the top ten best-loved breads on the planet, as revealed by Giga Ranking:
White Bread
Baguette
Wholegrain Bread
Ciabatta
Focaccia
Sourdough
Pumpernickel Bread
Rye Bread
Pita Bread
Naan Bread
Our ten most popular Speciality Breads
And what about our very own top ten list of best selling breads, our own most popular types of bread? Here goes:
FB682 Individual ciabatta roll
FB461 Glazed brioche bun
PAN04 Ciapanini
FB683 Rosemary focaccia roll
FB400 Sourdough roll
FB531 Fruited teacake
FB431 Pan rustic
FB101 Tennessee bun
FB202 Eden burger bun
FB828 Mini white tin loaf
Fall truly, madly and deeply in love with our gorgeous artisan breads
Click the link to order a generous box of samples, and enjoy a warm, yeasty and fragrant welcome to our world. You're welcome!