Why we're your best bread suppliers in Kent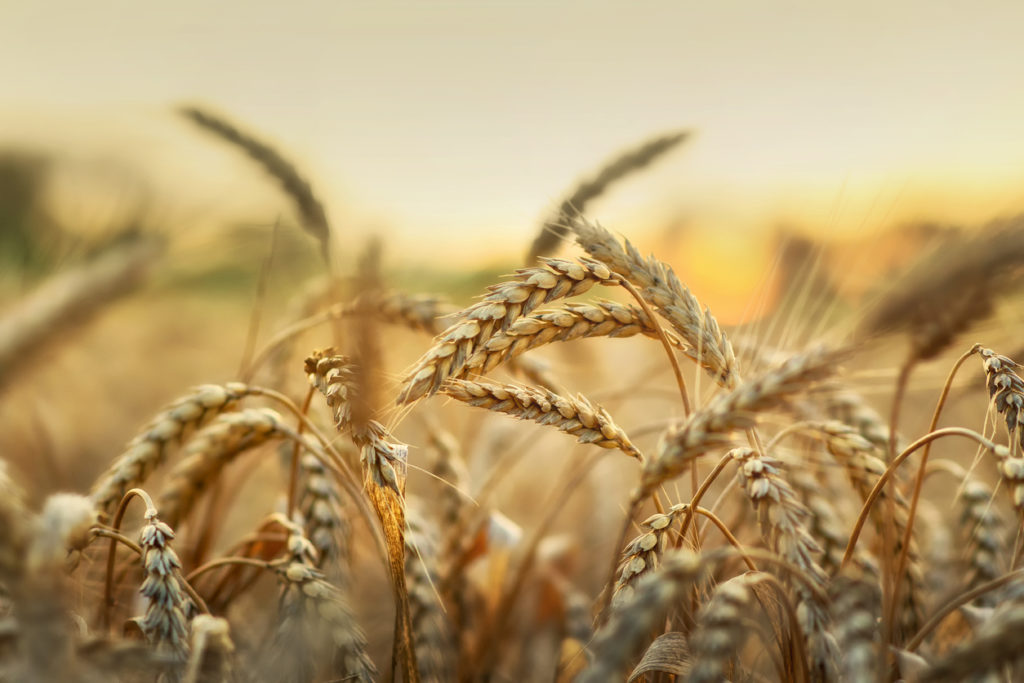 Kent isn't called the Garden of England for nothing – we're based in such a beautiful area of the country. While we supply beautiful baked goods to the whole of the UK, we also have a strong local reputation for wonderful baked goodies. If you're looking for lots of local deliciousness to sell at your place, we'll be delighted to oblige with a legendary collection of breads for every occasion, all freshly crafted for the foodservice sector. Here's why we're your best bread suppliers in Kent.
Why we're the best bread suppliersin Kent – Our UK focus
First of all, as popular British Artisan Bakers, we're dedicated to using 100% British flour, made with wheat sourced from UK farms. This means we can control the quality really well. It also means our beautiful breads come with fewer food miles than breads baked with imported flour, making our products a good environmental choice. And it means we can support the nation's family-owned farms every step of the way, through thick and thin.
Our beautiful rapeseed oil is also sourced locally, less than 10 miles away from the bakery, and we try our best to find seriously good local and UK alternatives. Our breads always contain the finest ingredients, no compromise.
Our standards are sky high
Our entire business operates to strict BRC Global Standards. The BRCGS Global Food Safety Standard has been something to aim for – and be proud of – for quarter of a century. The standard has been taken on by more than 22,000 food production sites in more than 130 countries. It's a standard accepted by almost three quarters of the world's top retailers, 60% of the top 10 quickservice restaurants, and an impressive half of the world's top 25 food manufacturers.
We're also proud of our Red Tractor quality mark, which gives you more proof of the high quality standards we're dedicated to. It signals loud and clear that our organisation delivers affordable, traceable, ethical and sustainable breads that don't just look the part – they actually taste authentic.
Founded at the turn of the century, Red Tractor is a world-class food chain assurance scheme to promote high standards in British food and drink. We're delighted to assure our customers that every stage in our production process, from farm to pack, hits the right quality mark.
Heading for Net Zero CO2 emissions
2022 saw us working with the experts at Normative to pin down our CO2 footprint, an adventure that led to us aiming for Net Zero emissions by 2030. We'll switch to renewable energy and electric ovens, harness heat recovery technology to keep us warm, invest in 100% electric company cars – and just switching to only making plant-based breads will reduce our impact by an impressive 18%.
Delicious, simple bread – done right
We supply our happy band of UK wholesalers and national accounts with tasty, simple bread done right. It means taking a clear approach to baking that blends ancient techniques with contemporary food trends to create exceptional breads and sweet bakery products.
Doing things by hand is a vital part of our work. Loads of our best sellers are made by hand, with love, keeping the fine art of genuine bread making alive.
No nuts!
Accessibility matters, which is the reason behind us rejecting all things nutty. In 2019 we removed all nuts from our bakeries and in 2020 we replaced sesame seeds with linseeds, just as tasty and attractive on our lovely seeded buns.
Going plant-based for fab flavour and a kinder focus
We've seen the future… and it's plant-based. If you ever doubted breads without animal products in them taste as good, you can relax. We've made them, we sell them, and they do. By 2024 we want to provide our customers with a plant–focused alternative to every product we bake. And that means our foodservice customers can appeal just as strongly to Vegans and vegetarians as they can to meat eaters.
Last but not least – we're nice!
While we take making gorgeous breads very seriously, this is a lovely, friendly place to work. Our warm family-like atmosphere means our people stay with us for ages. Some have been with us from the start, and they've brought family members with them. We have generations of the same families working here, making us a genuine member of the community.
Will you come join the family? We're always chuffed to add new customers to our list in our own home county – and beyond into the rest of the UK. As the best bread suppliers in Kent, don't miss the chance to sample some of our wonderful bread.